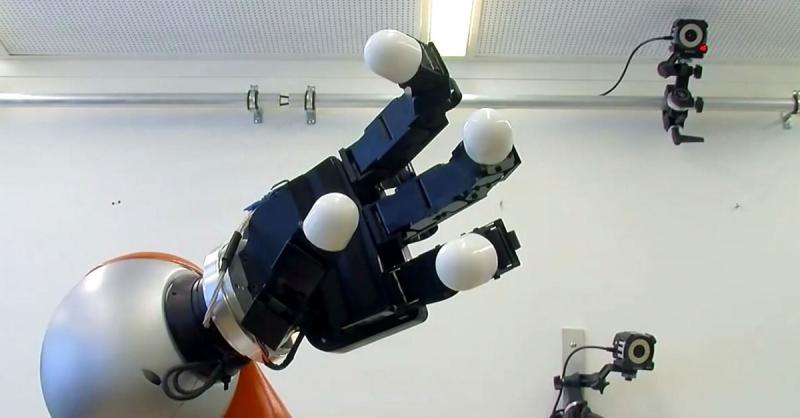 This robotic arm, developed by Ecole Polytechnique Federale de Lausanne (EPFL) researchers in Switzerland, is capable of grabbing objects with complex shapes and trajectories in less than five hundredths of a second.
The arm was trained to grab thrown objects such as a ball, bottle, and a tennis racket, all while using a series of cameras to help it hone in on the objects.
This video comes via epflnews.