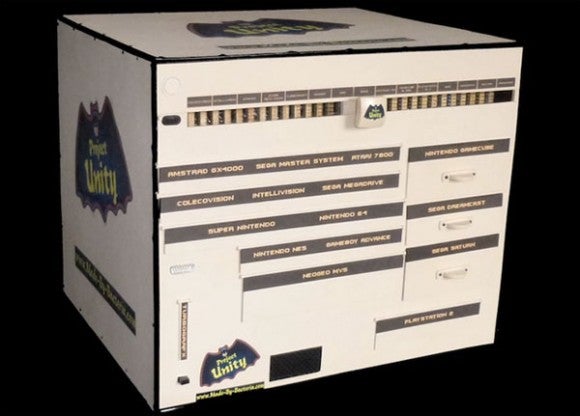 Project Unity is a home-built console gaming system that combines the hardware and functionality of 15 different console systems into a single unit, with a custom controller to boot. This is essentially the The 'Swiss army knife' of retro gaming with fifteen console systems playing eighteen formats in total, one master controller, one SCART output, one power supply, and one custom made switch unit.
All this was built with original console hardware and with no emulation or clone systems. It took three years to build, about 3500 hours and at a cost of around 700 pounds. This system is not for sale.
On the builders website www.made-by-bacteria.com he gives comprehensive guides on making such a unit.
Even if you have no plans in actually building something like this, watch the whole video, really fascinating how he got all of it to work together.
This video is provided by MODDEDbyBACTERIA.