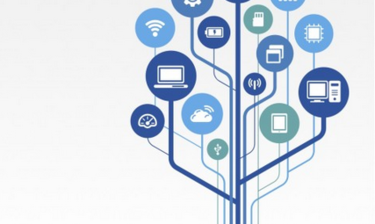 So why do we need global networks of connected clouds? I mean, isn't that landscape already pretty crowded and complex? For example, a recent survey found an average of 759 cloud services per organization. 
As organizations have evolved their cloud deployments, they've discovered the practical reality that no single cloud can possibly have enough flexible physical capacity and global network access to meet all current and future requirements. An Intercloud will enable the sharing of compute, storage, and other cloud-based resources by multiple cloud providers, similarly to the way mobile service providers cooperate together today with peering relationships to provide universal coverage to roaming subscribers.
 An Intercloud is essential for managing multiple clouds, and is a natural evolution of cloud infrastructure that provides a framework for organizations to benefit from a global, interconnected cloud of clouds. It takes hybrid clouds to a new level, and allows you to efficiently integrate and customize the highly secure delivery of services from multiple best-of-breed cloud providers, regardless of location.
 And here's the future part: an Intercloud will be a key enabler for the Internet of Everything. As organizations embrace private, public, and hybrid clouds to quickly and cost-effectively deliver business applications and services, they'll increasingly need an Intercloud that feature open APIs for rapid application development and enterprise-class portfolios of cloud IT services to support the needs of businesses, service providers, and resellers.
 Open and Highly Secure Cloud Experiences
Since the beginning, one of the most attractive promises of cloud technologies has been agility. An Intercloud is a network of clouds that can help deliver on that promise, powering hybrid clouds by allowing organizations to combine and move workloads—including data and applications—across different public or private clouds as needed, easily and securely.
 It's all in play: an interoperable and highly secure hybrid cloud environment across multiple public and private clouds and between premises-based applications and public clouds. On-demand flexibility and workload portability will allow organizations to cost-effectively select the optimal cloud strategy, and open standards are required to enable maximum multi-cloud portability of workloads.
 Fostering the Internet of Everything
An estimated 50 billion devices will be connected to the Internet by 2020. Yet today, more than 99 percent of things in the physical world remain unconnected. The growth and convergence of processes, data, and things on the Internet will make networked connections more critical and valuable than ever before, creating unprecedented opportunities for industries, businesses, and people.
 The Internet of Everything is the next technology convergence that will meld mobility, Big Data and Analytics, Social and Cloud technologies together with those 50 billion devices to not just sense and control the physical world, but to capture intelligence and allow people to gain insights. An Intercloud can be architected for the Internet of Everything, with distributed network and security architectures designed for high-value application workloads, real-time analytics, near-infinite scalability, and full compliance with local data sovereignty laws.
 Hosted across a global network of data centers, tomorrow's Intercloud will offer an expanded suite of value-added application- and network-centric cloud services to accelerate the Internet of Everything. The Internet of Everything movement, which is creating an entirely new set of requirements for globally distributed and highly secure clouds, has catalyzed the development of massively scalable, flexible, and highly secure multi-cloud networks to deliver the mobile, collaborative, and rich video cloud services that enable today's new connected experiences.
 Increased Workload Portability and Flexibility
An Intercloud will allow enterprises and service providers the opportunities to utilize robust ecosystems of open systems technologies and avoid being locked into proprietary cloud solutions. You'll be able to move workloads to-and-from cloud providers and gain more choice and flexibility, while gaining the scale needed to support internal growth requirements and embrace the capacity requirements of the Internet of Everything.