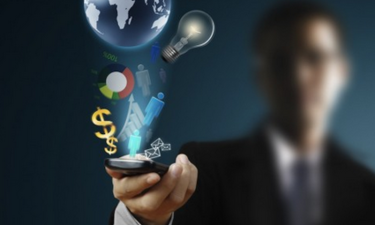 It's no longer wise -- or safe -- for IT to stay entrenched in the old approach of merely deploying and maintaining a company's hardware and software. Technology has taken center stage in helping to transform a business and enhance its competitive edge, especially in today's mobile-centric, on-demand world. Therefore, IT must stay agile and the traditional network infrastructure no longer cuts it when the focus is on applications that will be responsive to customers and changing market forces.
But deploying a new application "requires a complex chain of administration as well as review by several different teams," writes Zeus Kerravala, founder of ZK Research, in the report An Application-Centric Infrastructure Will Enable Business Agility. This type of approach doesn't fit in well with the concept of "Fast IT," which is sometimes used to describe an agile IT organization, he notes.
One way to accelerate the path to Fast IT is through an approach that "separates application requirements, operations and infrastructure, such as Cisco's Application Centric Infrastructure (ACI), [which] allows all teams to work together in parallel," says Kerravala. "ACI is a vision, an architecture and a transformative operational model in which IT becomes a fluid, dynamic set of resources where processes can be automated, bringing unprecedented levels of speed and agility to the business."
Using ACI can "shed many of the legacy challenges in running IT and finally align business goals with the direction of IT,'' he says.
 Susan Feldman, CEO of Synthexis, an advisory and research firm specializing in cognitive computing, adds that when thinking about becoming app-centric, IT organizations have to consider the platform aspect as well so they can build apps that integrate and relate to one another. She notes, "A platform has all the tools you need but not the expertise and time, and all those are baked into a good app."
 Always start by considering the outcome you want, Feldman advises. In the mobile space, platforms are especially important since they connect to the back end of infrastructure and provide information on things like sales, transactions and tracking customer queries. Then understand what processes are the most critical and look for apps that support that.
 Clearly, what IT should be doing is really what its mission has always been: make it as easy as possible for folks generating revenue to do their jobs and address the needs of the business -- not from an infrastructure point of view -- but rather a business point of view. Says Feldman, "Anything you can do to free people from the complications of having to learn to deal with technology … is going to give them the opportunity, the time to do more thinking and more valuable business work -- which is what you hire them for." And you'll decrease your costs while increasing revenue, because your customers will love you too, she adds.
 Ultimately, the apps are what keeps the company running – so it's critical to put their priorities first. As Feldman says, "So apps that are designed with them in mind, rather than designed for IT reasons, are going to give you more return on your investment."
Visit www.innovatethink.com for more blogs by Esther Shein.