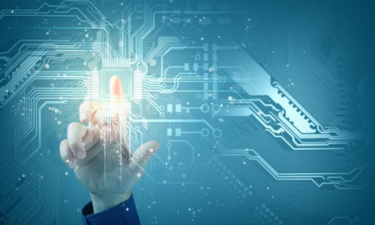 Within IT departments, programmable infrastructure—virtualizing networks and managing them automatically from a single interface—has firmly taken hold. Networking professionals are busy thinking and talking about software-defined networking, thinking about how to deploy these systems, learning as much as they can about them, and worrying about hiring administrators who can deal with them.
Outside of IT departments, not only are these terms unfamiliar, but so is the domain they refer to. When C-suite executives think about exciting new technology, they think about newfangled mobile devices, wearable computing, and the Internet of Everything. Whether and how data flows across networks is likely to be the last thing on their minds. No one ever really thinks about infrastructure—until it breaks.
That can be a problem because programmable infrastructure is absolutely necessary to prepare for the near-term future when data from thousands of sensors will flow into most organizations. At the same time, marketing, meetings and other functions conduct most of their business using video, creating more demand for bandwidth. Enterprises that fail to transition to a software-controlled, automatically managed network will eventually find themselves as much at a disadvantage as those that failed to virtualize their servers are today.
So winning approval for programmable infrastructure projects is essential. And CIOs who talk about these projects in terms most commonly used to tout their benefits—terms like "load-balancing" and "tuning" and "global traffic management" – may have a hard time selling their bosses on the idea that creating programmable infrastructure is more important than other sexier-seeming projects.
Instead, think about SDN or other deployments in purely business terms. And there are plenty of good business reasons for investing in programmable infrastructure now:
This is such a powerful argument that in a recent InformationWeek survey, 50 percent of network administrators who reported using SDN technology sold it to their organizations' business executives as a way to reduce costs. Specifically, they promised to reduce hardware costs, though some of that savings may be lost to higher software costs. But programmable infrastructure has the potential to lower operating expenses even more, because it makes managing the network so much more efficient.
Programmable infrastructure provides better network security than a traditional structure because the software provides operators with a better and more detailed view of what's going on at each node on the network. And updates in response to threats, rule changes, and other modifications, can easily be deployed to the entire network, or to a particular subset.
In 2012, video traffic overtook all other traffic on mobile devices, and users hunger for moving images delivered to devices large and small, continues to escalate. With programmable infrastructure, all those high-def video streams will come through nice and crisp and with no delays.
Good clouds require good networks. The essence of cloud is connections—from server to server within the cloud; from the cloud to its users; and from cloud to cloud in today's multi-cloud or Intercloud world. If cloud adoption is growing in your organization, as it is most places, then creating a more robust network to handle that increased traffic has to be a priority. Even more so if your organization uses a private or hybrid cloud, which increases dependence on the network even further.
Big Data requires a robust and speedy network. Otherwise, the benefits of Big Data are at risk of being lost when useful information can't be extracted from a mass of data quickly enough to take action. And the amount of data is only going to increase. Surprisingly, 90 percent of the world's current data was created in just the last two years. As data streams increase and business executives begin seeking more metrics and analytics to help with decision making, programmable infrastructure offers the best solution for keeping the network from being overwhelmed.
Many tech leaders at large enterprises report that they aren't as prepared for the Internet of Everything as they'd like to be. And indeed, the prospect of mobile and wearable devices in infinite sizes and shapes all accessing your network and perhaps uploading large amounts of information for analysis can be pretty daunting. Smart CIOs are thinking ahead now and creating networks that will be robust enough and agile enough to handle IoE when it arrives.
Add up all these benefits and—surprise!—programmable infrastructure starts looking pretty sexy after all. It's an infrastructure change that contributes to overall profitability. It gives organizations faster, less breakable, more nimble, and more self-tuning networks. That helps those organizations run more efficiently. It also enables innovation, both by freeing tech resources and by allowing users and devices in the Internet of Everything to connect to each other more quickly and seamlessly. And the more innovation in an organization, the better it can keep its competitive edge. 
For more blogs by Minda Zetlin, visit www.innovatethink.com.