It's so far been another sorry, sorry year in the technology industry, with big name companies, hot startups and individuals making public mea culpas for their assorted dumb, embarrassing and other regrettable actions.
Here's a rundown of the Year in Apologies to date, and somehow I have a feeling it will need to be updated before Dec. 31. (Also: 2013 and 2012 Sorriest Tech company lists.)
But first, a little mood music, courtesy of Bob Mould, performing "I Apologize" in Boston while I was working on this collection:
Apple: iOS mess
Apple stunk up its own iPhone 6 party by issuing a buggy version of iOS 8 followed up with an even buggier patch, dubbed iOS 8.0.1. Apple quickly pulled the plug on the patch, guided customers how to undo it and yes, offered an apology: "We apologize for the great inconvenience experienced by users, and are working around the clock to prepare iOS 8.0.2 with a fix for the issue."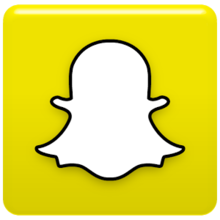 Snapchat: Exposed
2013 ended with industry watchers being wowed that Snapchat had reportedly turned down a $3B takeover offer from Facebook. But Snapchat was looking a lot less invincible in January 2014 when it was revealed that the popular photo messaging app had been breached and that millions of user names/phone numbers were exposed on the Web. The company acknowledged its flawed security on Jan. 2, but waited another week before issuing a formal apology about it.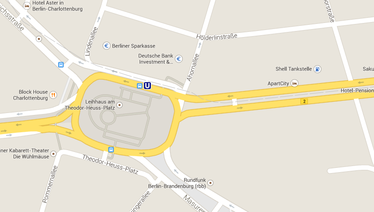 Google: Nazi problem
Google apologized in January after a Berlin, Germany intersection known today as Theodor-Heuss-Platz was mistakenly listed as Adolf-Hitler-Platz on Google Maps. Edits submitted to the site by users were mistakenly approved by "mapping volunteers or Google moderators," according to a statement from Google published by Yahoo News. "In this particular case, the change in the street name was mistakenly approved, and we fixed it as soon as we were made aware. We apologize for any offense caused," the statement read.
Dropbox: About that outage
The file sharing site suffered an outage on Jan. 10 that affected some customers for a few others but others off and on throughout the weekend. Speculation swirled that it was a DDoS attack intended to make a statement a year after the death of programmer and Internet activist Aaron Swartz, but Dropbox fessed up that it caused its own problem during a routine server upgrade that went awry: "We know that many of you rely on Dropbox every day — we pride ourselves on reliability, and any downtime is unacceptable. In response, we're currently building more tools and checks to make sure this doesn't happen again… We're sorry for the trouble this caused, and we thank you for your patience and support."
Pop-up Ad Guy: 'Nuff said
MIT Media Lab's Ethan Zuckerman wrote an essay for The Atlantic in August in which he apologized for ruining the Web by coming up with the idea for the pop-up ad while with an early Internet company called Tripod. "I wrote the code to launch the window and run an ad in it. I'm sorry. Our intentions were good."
Yahoo: Over and over
Yahoo ended 2013 with a 5-day-long email outage that affected some 1 million users and that forced CEO Marissa Mayer to apologize. The company followed that up with an unsportsmanlike tweet about Gmail going down in January, and then shortly after that apologized to its customers for email troubles stemming from what it deemed a coordinated attack ("We regret this has happened and want to assure our