What do journalists and real estate brokers have in common? If you (somehow) guessed that they are the two most active groups of users on iPhone-dating-app The Grade during working hours, you'd be right on the money.
[Related Feature: Who's Really Using Tinder (and How Are They Using It?)]
More than one in three journalists (36 percent) who use the app are guilty of on-the-job swiping, or browsing between 9 a.m. and 6 p.m., according to The Grade. The peak of their activity occurs around 3 p.m. on Mondays. Real estate brokers came in second (28 percent) and are also often looking for distractions, or more, during working hours. (The data is based on more than 450,000 likes and skips among users who list their occupations, but the numbers are indicative of just one of the dozens of mobile dating apps that employ swiping gestures to connect potential matches.)
Teachers, doctors, actors and firefighters aren't far behind those brokers, all with on-the-job swiping rates of 26 percent.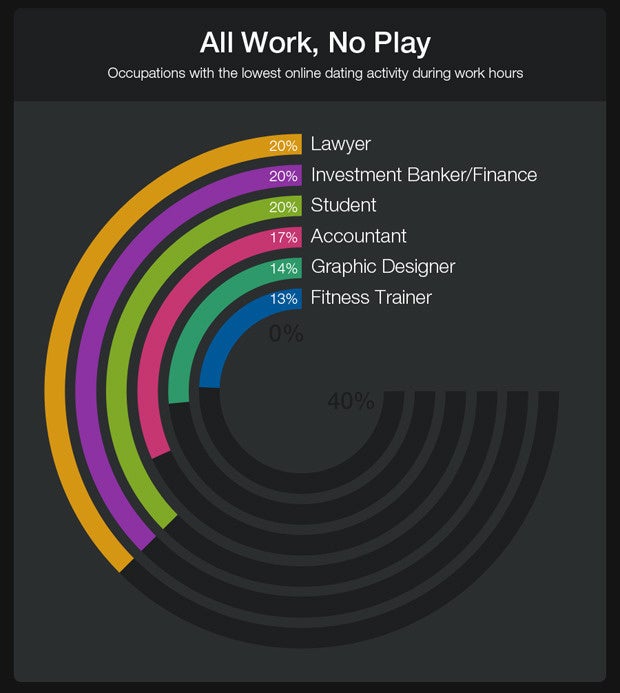 It's likely that some of those daytime-swiping journalists would claim they're simply conducting research, but it might be more difficult for the realtors, teachers, doctors, actors and firefighters to come up with believable explanations. 
[Related Opinion: Dating App Targets the Rich and Attractive (and Those Who Lie About It)]
Occupations with the least activity on The Grade during working hours include lawyers (20 percent), investment bankers (20 percent), students (20 percent), accountants (17 percent), graphic designers (14 percent) and fitness trainers (13 percent).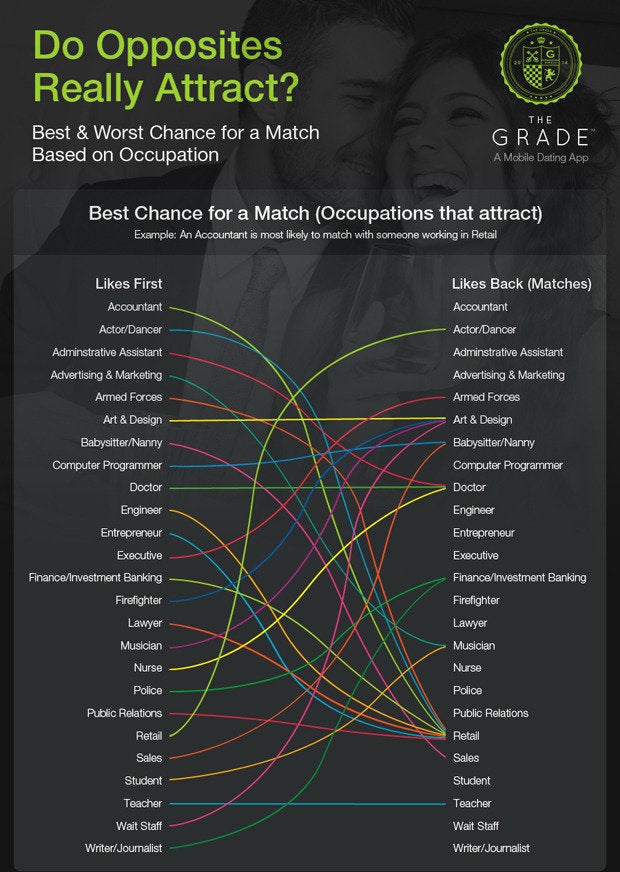 [Related Feature: Is Tinder the Next Big Social Network for Marketers?]
The Grade also determined the best and worst chances for matches based on occupation. Journalists and writers are most likely to find compatibility with users working in finance or investment banking, which makes sense when you consider the declining number of well-paying journalism jobs.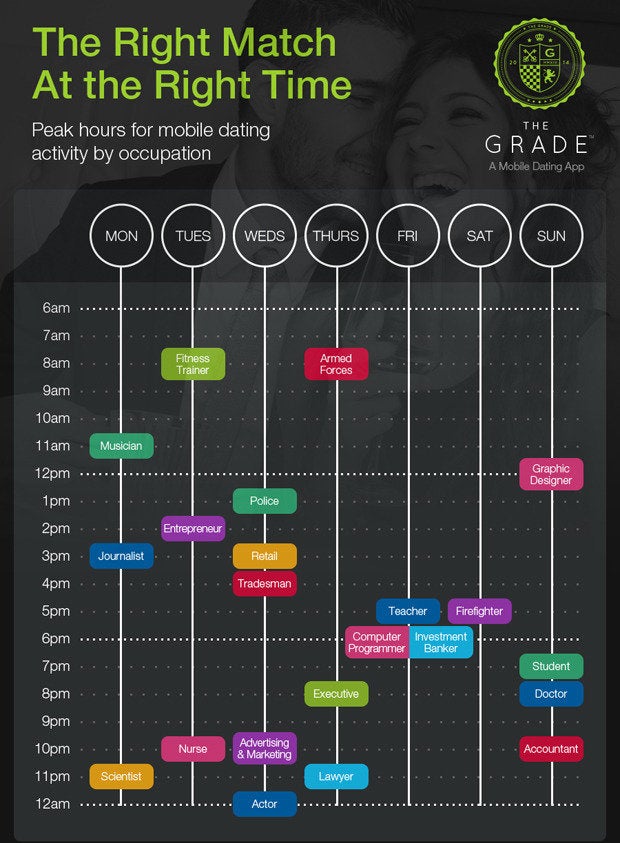 The Grade also says journalists are least likely to find a match in salespeople. This is an interesting data point, because anyone who has worked in journalism or editorial sales will tell you about the never-ending battle to maintain church-and-state-like separation between the two fields. You can't have one without the other, but according to The Grade, there's still no love lost between journos and sales pros.