IT has gone above and beyond throughout the pandemic to accelerate digital initiatives and keep organizations humming. But coming off a difficult financial year, businesses are leaning even more heavily on IT, tasking IT leaders with the need to create new revenue-generating initiatives.
An overwhelming majority of CIOS (96%) report their role is expanding beyond traditional IT responsibilities, according to IDG's 2021 State of the CIO report. Actions that have increased in importance in becoming more revenue-driven or to support the creation of new products and services include automating business and/or IT processes, interacting directly with customers, and developing customer journeys.
"The status quo isn't enough anymore," says Susie Cummings, a principal and national leader of IT Services at BDO Digital. Now, the organizational trend is to look for catalysts for innovation that they might not have previously sought internally, she says. More frequently, the C-suite is looking at IT.
"The pandemic brightened the spotlight on IT, and everyone scrambled to make remote work happen and keep employee engagement and now there's a big demand for IT to add value to the business," Cummings says.
Here are five real-world examples of IT leaders putting information technology to work in generating revenue for their organizations.
Turning an internal app into a product
It started as an initiative to replace nozzles on internal chip shooters, which are green boards that go into computers and wear down over time. This can cause the chips to go into the wrong spot, says Chris Nardecchia, senior vice president and chief digital and information officer at Rockwell Automation, a global supplier of industrial automation and information management systems.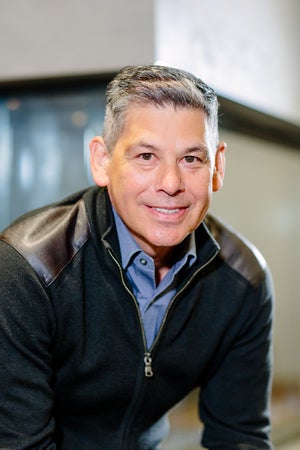 It can also lead to downtime when maintenance is required, which is expensive. "We said, 'Wouldn't it be great if we could predict when those nozzles fail,'" Nardecchia recalls. About 18 months ago, his data and analytics team created a machine learning algorithm to do just that.
"The OEM that makes the machine with the nozzles saw what we were doing and said they want to use it, so we sold them the app," he says. "This is not in our standard product catalog."
Rockwell now has additional customers interested in the app, as well as non-customers.
This is part of the idea behind "Rockwell on Rockwell," a concept Nardecchia formalized when he joined the company three years ago. The company is using a lot of the products it manufactures — and is using them as showcases for customers as well. "So it's more of the concept of drink your own champagne and then share with customers to see if they like it," he says.
They apparently do. Sales from the chip shooter application had a 190% ROI in year one and 680% into perpetuity.
Building new platforms to better serve customers
Senior citizens are not the first demographic you think of for telehealth, but the pandemic forced acceptance of this model. ChenMed, a healthcare provider for patients 65 and older, not only faced that challenge but patient socioeconomic issues as well, says Hernando Celada, CIO.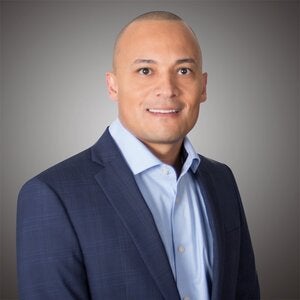 Many of ChenMed's senior clients do not use smartphones so when the pandemic hit, clinic officials ended up dispersing a couple thousand tablets to them in their homes so they could still see a doctor virtually, Celada says.
The private organization, which has 80 locations mostly on the east coast, also built its own electronic health record system.
"If we don't see patients, we don't make money," Celada says. "Shifting to telehealth gave us the ability to continue to drive revenue." The decision to build an EHR internally was made because ChenMed offers value-based care as opposed to the traditional fee-for-service model, he says.
"It basically puts the onus on the providers, the physicians, to ensure you make it work" and not wait for a catastrophic event, which drives up costs tremendously, Celada says. "So you have to be proactive. … The model is seeing patients often and being on top of their care. That's why we built our own platform."
Telehealth and the EHR platform has generated several million dollars in recaptured revenue for ChenMed, Celada says, adding that this has led to an idea for a new business initiative.
"We realized we're a clinic-heavy model and there's an opportunity here post-COVID to basically use technology for a different demographic — still seniors — but perhaps ones who are more tech-savvy who don't have to come in as often," he says. ChenMed is now exploring this as a new business line, which Celada has been asked to spearhead. "To me as CIO, that's very interesting, because it speaks to digital transformation and shows the tech side driving revenue and new business."
Celada also sees this shift in responsibilities as a harbinger of the CIO's future role in business.
"I'm literally running the P&L for the new business and really enjoying it because it speaks to true digital transformation," he says. "For me, the story to come and the future of the CIO is driving business — not just enabling business."
Digitizing processes to reduce customer friction
Singapore Pools' Teck Guan Yeo has also seen the need to transform IT around adding business value. As chief business technology officer of the state-owned lottery, Yeo not only sought to improve the customer experience but also the perception of IT, which was seen a cost center that provided information reports.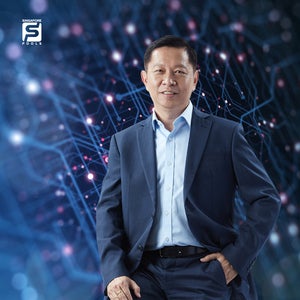 He started by addressing the gaming company's infrastructure. Singapore Pools implemented a cloud-based ERP system, supported by a data lake that helps separate and protect its data, which is growing exponentially due to the digitization of its services, Yeo says. IT then applied analytical tools, which meant training business managers to generate data-driven reports powered by AI.
As remote work continues, Yeo says he and his team are continuing efforts to ensure that Singapore Pools becomes fully digital. Part of the process is developing an online registration platform known as Electronic Know Your Customer (eKYC).
Prior to the pandemic, customers in Singapore who wanted to legally place a bet had to visit a physical Singapore Pools outlet with their personal identification documents. To simplify this process, Singapore Pools has deployed AI to verify customers online.
IT is also using AI to analyze customer behaviors to help deliver a better experience. They are doing this by assisting customers when they have questions and to "detect when gambling habits go out of control," he says. Singapore Pool's new digital branches are designed to offer a fully paperless, queue-less, and cashless retail experience, says Yeo, who is implementing visual light communication and facial recognition to enable customers to place bets using an app that integrates with a light beam within the branch. The technology will enable customers to place bets digitally and pay without waiting or cash, Yeo says.
The eKYC capabilities are also enabling Singapore Pools to do its part to combat money laundering and terrorism financing activities by having a thorough understanding of their customers when they create an account, he says.
IT is continuing to assist in contributing to the company's bottom line by increasing operational efficiencies. For example, Yeo is deploying RPA, next-generation data centers and agile and DevOps methodologies, "all of which are fundamental to supporting secure digital retail operations," he says.
Architecting IT to expedite product delivery
Varo Bank's mission is to make it easier for Americans to bank virtually by offering real-time insights that can help them improve their financial health. As a startup that launched in October 2020, CTO Deep Varma was not beholden to any legacy technology, so he built a microservices architecture to develop independent services in small chunks.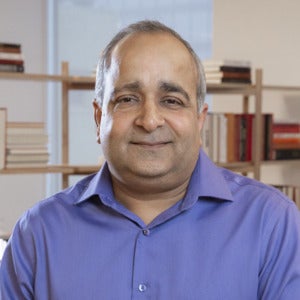 "It's easier to build a piece of code that doesn't care about the state of a technology," Varma says. "By building microservices you can move at a much faster pace, because you've got building blocks." The microservices communicate with a service mesh and this has led the bank to be able to deliver new products more quickly, he says.
The platform itself took a year and a half to build, but now new applications can be spun up in a few months' time. Today the bank is serving "millions of customers," has two major product releases, and has reached three-digits in microservices, he says.
The idea of microservices is to keep adding as you learn, Varma says.
"IT has enabled the virtual bank to be agile and approve new checking and savings accounts faster and at scale," Varma says. "At the end of the day, there is direct revenue and indirect revenue, and we're part of both."
Transforming sales by breaking down data silos
BDO Digital began working with a manufacturing and distribution organization a couple of years ago "when they realized that they were no longer competitive from a sales and customer service engagement perspective," Cummings says. Her team worked with various internal business stakeholders to gather data from disparate sources within the organization.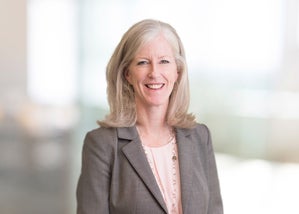 The goal was to look at the relationships between previously siloed data. BDO Digital then helped the organization develop a mobile app to empower salespeople to go into a customer setting and talk through historical buying patterns and look at competitive pricing for product offerings — all on the fly, she says.
"Now the salespeople can tap into inventory and see historical patterns and understand when renewals will occur and consumption patterns." That way, they can help a customer make a decision in a 30-minute meeting, "rather than getting them information and delivering it with a quote in a traditional sales model," which requires a longer process, Cumming says.
This was the first phase of "a very extensive project," but she says the organization "immediately started generating revenue and beating their competition because of how quickly they were able to get information to salespeople with the mobile app and condense the sales cycle."
Now BDO Digital's IT group is working on a self-service portal with the organization's IT group to enable customers to find answers to questions. This has freed up salespeople to be more productive, she says. The organization is also working on replacing its CRM system and implementing RPA.
Sometimes organizations don't understand what data they need or the relationships between data because it has been siloed in different business areas for so long, Cummings says. "That's a big area we've been working on — mining data and working on bringing it together to give customers insights they've never had before."
She adds that identifying "duplicative data and cleansing it and getting it into a format that's consumable to drive decisions is one of the most important things IT can do."