For years, enterprises have struggled to deliver on the promise of augmented reality (AR) in solving real-world business problems. But one organization that has embraced AR technology appears poised to buck the trend: The Estée Lauder Companies, which has deployed AR to better serve customers during the COVID-19 pandemic.
The 75-year-old operator of more than 25 beauty brands has built a software platform to help it get AR services to market more quickly while enabling consumers to virtually "try on" makeup without a trip to the beauty counter. The Virtual Try On (VTO) AR platform helps consumers gauge the look of lipsticks, mascaras, foundations, eyeshadows, and other beauty products before they decide to purchase them.
Consumers may access this contactless try-before-you-buy experience anywhere via their connected device of choice. Brands such as Estée Lauder, Clinique, and MAC trialed the platform last year as the pandemic made in-store experiences untenable.
Enabling consumers to try products through digital channels and share those images on social media improves customer satisfaction and broadens the consumers' willingness to experience new products, says Chris Aidan, Estée vice president of digital technology and engineering. "Using our Virtual Try On Augmented Reality Platform, consumers are able to see the exact tone and pick products they know are going to look good," he says.
AR must solve a business problem
Thanks in part to the pandemic enterprises have been showing strong interest in AR, with related inquiries up 34% year over year, according to Gartner analyst Tuong Nguyen. Yet despite the growing interest, AR technologies tend to stall at proofs of concept and field trials, Nguyen says.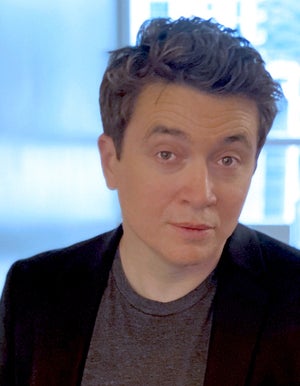 As with most things tech-related, the biggest hurdle for AR adoption in the enterprise has been a business challenge rather than a tech obstacle. Many AR solutions failed to answer key questions, such as: What business problems are we trying to solve? What AR solution do we apply? And: How do we apply it?
The pandemic may be providing the perfect storm AR needs to boost adoption. Consumers' growing preference for using personal devices to discover products combined with their reticence to come into contact with shared surfaces are making them receptive to trying out new digital experiences in lieu of typical in-person retailing. Indeed, AR-assisted VTO proved critical for Estée during the pandemic, as social distancing regulations limited consumer interactions with beauty brands. It also solved a major problem of launching a standard solution to market.
This AR platform solved a process pitfall
Historically, when an Estée brand considered a VTO AR consumer experience, it spent about six months building its own solution from scratch. This siloed approach resulted in a hodgepodge of solutions across the company's technology portfolio.
Moreover, each brand was burdened with the initial development cost and complexity as well as the ongoing operational costs of maintaining the infrastructure and team required to enhance the consumer experience.
Using VTO, a channel-agnostic platform with intuitive templates for adding content, Estée brands can build such services in as little as 10 weeks and at 50% the cost of deploying a standalone solution.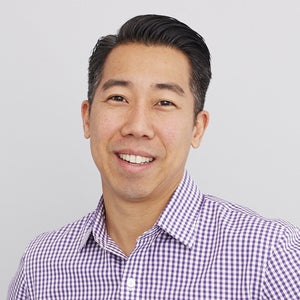 Moreover, they may tailor an AR service to their own needs for web, mobile, or even in-store experiences on tablets and smart mirrors, as consumer head back to retail counters, according to Ricky Wong, Estée's global head of digital product management.
"It's very much about enabling the high-touch experiences that not only meet but stay ahead of ever-changing consumer expectations," Wong says of VTO, which garnered an IDG CIO 2021 FutureEdge 50 award for notable pilots of emerging technologies. "We think about our digital strategy in that context."
Estée is closely tracking engagement KPIs, including number of sessions initiated, time spent in a VTO application or website, and customer satisfaction, enabling it to collect consumer behavior data from one brand and apply those insights for other brands, which will help the company better personalize the experience. For example, Estée can apply data gleaned from a consumer's interaction with Clinique's mobile VTO experience to tailor their first MAC in-store VTO experience.
Tackling the change management challenge
The biggest obstacle the VTO platform strategy faced was securing buy-in from Estée's broad brand portfolio, the leaders of which feared relinquishing control. Estée brands operate with a decentralized decision-making process that permits each brand to design and build its own digital solutions to maintain its brand identity, as well as its look and feel.
To overcome this challenge, Wong, Aidan, and their tech cohorts took a multipronged internal go-to-market approach, which included regular meetings to assure skeptics that the platform would benefit their business. "We did a fair amount of advocating and evangelizing on why this approach makes sense," Wong says. "It was a journey for sure."
To persuade brand decision-makers to adopt VTO, the tech team initiated pilots that illustrated how VTO can accelerate time to market while reducing costs. It also embarked on an internal "roadshow" that highlighted key perks, including multi-region and language capabilities, easy-to-use content management system, and reusable components for mobile apps.
Such efforts helped VTO establish credibility and trust with the Estée's brands. Almost every Estée brand has deployed VTO in one or more channels, or is considering doing so over the next several quarters, Wong says.