L'Oréal weathered the COVID-19 pandemic well in 2020, boasting a 62% lift in ecommerce revenue year-over-year as people purchased more cosmetics and beauty products online amid retail store closings. There is plenty of credit to pass around, but major credit goes to cloud software along with augmented reality (AR) and live-streaming technologies to better promote products, according to Michael Kingston, CIO of L'Oréal Americas Zone.
"When the pandemic hit and overnight it seemed that all of the physical consumer experiences were closing down — including stores and salons — we had to enable all of our services and assets for consumer engagement digitally," Kingston tells CIO.com. "It put a lot of pressure on our infrastructure to support the big shift in demand."
To be sure, the pandemic offered a major test for companies. Those that sailed through the gauntlet — which included upended supply chains — accelerated the digitization of their internal and customer-facing operations by three to four years, according to a survey of 900 C-level executives and senior managers McKinsey took last July.
The consultancy says that 65% of executives polled are earmarking more dollars for cloud software, analytics, cybersecurity, among other technologies, with companies that have already upgraded their technology stacks putting themselves in solid position to win more business.
And so it is with L'Oréal, which had embarked on a journey to jettison legacy systems in favor of modern technology architectures and agile development even before Kingston assumed the helm in 2017. Such investments smoothed the way for Kingston to enable associates to conduct consumer care from home. "We've been fortunate in that we've been tackling digital transformation for a decade."
Long-running tech modernization pays off
Migrations to cloud software helped L'Oréal adapt and scale up its order orchestration systems to meet a potentially overwhelming spike in demand early in the pandemic. And in a supply chain shift, a company accustomed to shipping pallets of products to Walmart, Target, and other retailers began mailing them directly to consumers' homes.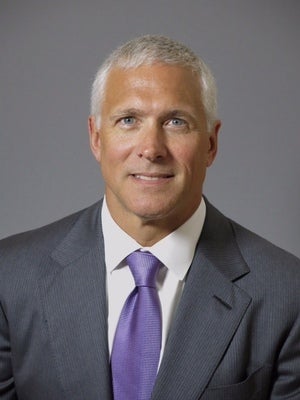 "It's smaller orders and significantly higher numbers," Kingston says. For instance, beginning last May L'Oréal's ecommerce traffic equaled that of its Cyber Monday traffic every day — and has scarcely let up, Kingston says.
With the pandemic preventing consumers from frequenting beauty counters, L'Oréal had to lean heavily on its existing digital capabilities. It promoted its Modiface AR technology, which it acquired in 2018 and is now running on Amazon.com, Google, and YouTube, among other platforms, to enable people to "try on" cosmetics and other beauty products, assisted by software. To access Modiface, consumers use the camera on their mobile phone to virtually try on different shades of lipstick, hair color, and other products in a live video of themselves or on a selfie.
As the pandemic accelerated last April, L'Oréal launched new AR lenses for Snap's Camera desktop app to enable consumers to try on products from marquee brands such as Garnier, Lancôme, and Maybelline and broadcast their session via Zoom or Google Hangouts.
L'Oréal has also partnered with Livescale on a live-streaming service that enables beauty professionals and social media influencers to show off products to consumers, who can then make purchases right from the broadcast. The company also made an investment last year in Replika Software, a social commerce startup. "We had to expand the channels and meet the customer where they needed us overnight," Kingston says.
L'Oréal rival Estée Lauder applied AR in a similar fashion, but took a different path, building a standard platform from which its 25-plus brands can offer their own AR services. This digital connection theme played out across various facets of retail, including at Signet Jewelers, which facilitated video consultations between its associates and consumers.
Digital channels continue to pay big dividends for L'Oréal, which notched a 67% ecommerce bump in the first quarter 2021, accounting for 27% of total sales. The company expects ecommerce will account for 50% of its sales by 2023.
A heads-up, ahead of the pandemic
As much credit as the digital channels are due, early intelligence gleaned while traveling abroad helped Kingston get a jump on pandemic preparations. While traveling abroad for business in early 2020 a colleague based in China told him about the remote work preparations the company was executing there to mitigate the challenges of the coronavirus.
When Kingston returned home in early February he told his team the virus could spread abroad and that they should make sure they had the technical and operational resiliency to ensure that more than 11,000 employees could work from home. Kingston had his team run tests to make sure employees could connect to their corporate applications from home and that the infrastructure would hold up. He also asked employees to take their laptops home with them "out of an abundance of caution."
By mid-March, the scenario L'Oréal had braced for became reality, as it had for thousands of corporations worldwide. Kingston credits L'Oréal's telecommunications carriers and cloud providers with accommodating the scale required to support employees and serve customers.
Beyond L'Oréal's network of vendor partners and modern tech tools Kingston says the French company's "relationship-driven" culture of pulling together helped it persevere even as social distancing limited physical togetherness.
"The company performed admirably last year and we started this year in a good position," Kingston says.