Businesses that understand how technology can become a strategic advantage can stay ahead of the pack, especially in a competitive sector such as the property market in New Zealand.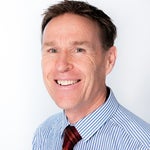 Real estate company Barfoot and Thompson only operates in Auckland and Northland, but it has about 3,000 properties on sale at any one time. Or, as CIO Simon Casey puts it "we are selling two houses an hour this year."
Agile approach supports self-managing IT teams
All 75 branches are owned by the Barfoot and Thompson, so there are no franchisees, but even so management is highly devolved throughout the company. To refer to the central office, where Casey and his team of 40 in the IT department are based, as the 'head office' is considered incorrect. "'Head office' is definitely a no-no term; our focus is to support those branches, and most of the branches have salespeople and property management," he says.
Casey runs an agile team with just two managers—himself and an IT manager. Everyone else is divided into teams for API, identity management, analytics, infrastructure, and IT service desk. In addition, there are three senior business analysts and one UX designer.
Each team is self-managing, and chief among their responsibilities is to choose their own tools. This has the advantage of ensuring that the technology remains current, and it helps attract curious and smart people to join the team. "When I'm in the job market, a good number of people I interview want to the leave the company they are in because they are stuck with old tech. So, I can assure them that when it comes to Barfoot and Thompson, they won't be stuck working with old tech because the self-managed teams choose their tools, technologies, and architectures," he says.
Integration over in-house IT development favoured
The trend over the past five years has been towards integration, rather than in-house development, although the latter remains in some areas. "Our strategy has been 'don't build it if you can buy it'. So for virtually every project that is going to require an IT product, we spend time looking around the world to see what systems are available and assess if they are a good fit," Casey says. "And if they meet our needs then the project will be one of integration, especially around automation for identity and access management, and also API integration to drive marketing activity and our analytics platform."
A recent example of this approach is live streaming for all property auctions. This means anyone, anywhere in the world, can log onto the website and view an auction live and, if they register, place a bid. It is enabled by the software-as-a-service product AuctionLive from Australia and was deployed in just two weeks during the COVID-19 lockdowns in 2020. "We were able to integrate it and start running auctions at Level 3 lockdown. Then we made the commitment to continue, so we didn't use it as a temporary measure," Casey says. "It's actually a great use case of accelerating a technology. It's something we were planning to do and then we accelerated it because of the urgency."
The technology is enabled for all auctions, whether in the auction rooms or at the property being sold. Auctions are streamed via an iPhone or a tablet and there is a screen in front of the auctioneer so viewers can see the bidding. Beside the livestream on the website is a tally of bids and first, second, and third call in real time, so online bidders are not disadvantaged.
While there is an "ecosystem of technology" used to enable the live streaming, it does not require an additional technical person be present at the auction. To date at least 8,000 auctions have been streamed online, with around 1.1 million views. "It's fantastic because of the transparency it creates for buyers and sellers. Anyone can watch any of our auctions worldwide, and our competitors cannot say that," Casey says.
Casey says another differentiator is the company's mobile app, which is used by buyers and salespeople alike and is constantly being upgraded. "The vision is for everything they need around a property is in their pocket. We are constantly adding significant functionality, including external data sources, Casey says. "When I talk about integration for analytics, our architecture means that once we integrate data it's relatively easy to view it through dashboards or access it through our mobile app because of our architecture using APIs."
AI projects conducted in-house
He points out that although systems are important, the strategic asset for the business is the data. And for that reason, the IT team is looking into developing its AI capability. "Predictive modelling, and insights, is the use case. I do have some people in the early stages looking at those opportunities. For my team, it makes sense that we do that in house. But for a lot of capability, it is delivered by SaaS, and a lot of global suppliers are claiming they use AI in certain functions," Casey says.
There have been three in-house AI feasibility projects, mainly around the IT service desk. Although they yielded interesting results, the team decided against putting any into production. "You really felt like you got onto step one of the ladder, but you had to get to step five to have something mature and working," he says.
While keen to explore new technologies such as AI, Casey says it has to be in the context of offering solutions to business problems. "I definitely do not go about setting up an AI project because I can. We're very focussed on business performance, business growth, and business opportunity," he says.
Career move from telco to tech
Casey has been with Barfoot and Thompson for 13 years and reports to CEO Chris Dobbie. Before that, he reported to co-owners Peter Thompson and then Kiri Barfoot, whom he continues to work alongside every day. "It's nice having direct contact with the owners, and the fact that the owners work in the business is quite unique."
Before joining, Casey worked primarily in telecommunications, including for Telecom, when the company's assets included the Yellow Pages. It was at Yellow Pages, where he did a five-year stint, that Casey was able to broaden his knowledge and skill set, enabling him to eventually run an agile IT team. "I feel so fortunate to have grown up with a technology career and move into management and lead the ship. I'm very thankful for that," he says.