For the past several years, Experian has been transforming its business with analytics and AI. Shri Santhanam, executive vice president and general manager of global analytics and AI at the consumer credit reporting company, says Experian's data transformation has focused on three pillars: internal modernization, creating analytics products and services, and driving commercial impact and business impact for customers.
"Despite the impact of the pandemic, we've actually managed to make good progress in the foundations of analytics and AI," Santhanam says. "The demand for analytics and AI has dramatically increased. There's interest and engagement in how data and analytics for clients can help us help them make better decisions in how they run their business."
Ascend Intelligence Services is a prime example of Experian's efforts to create analytics products that can revolutionize its clients' businesses. As a managed analytics service, Ascend provides lenders with AI-powered modeling and strategy development, management, and deployment. Experian data scientists build a machine learning (ML) custom credit risk model, optimize a decision strategy, and deploy the model in production for clients. The services include Ascend Intelligence Services Challenger, which is a collaborative model development service, and Ascend Intelligence Services Pulse, a proactive model monitoring and validation service.
Data science as a service
Midsize lender Atlas Credit recently won a CIO 100 Award in IT Excellence for its work with Experian Ascend Intelligence Services. Ascend helped the Texas-based lender double its credit approval rates while reducing credit losses by up to 20%.
Atlas Credit specializes in personal installment loans for people with bad credit in Texas, Oklahoma, and Virginia. The firm was seeking to grow but deemed its loan application process suboptimal. Too many applications were either turned down or referred to a branch for a manual decision.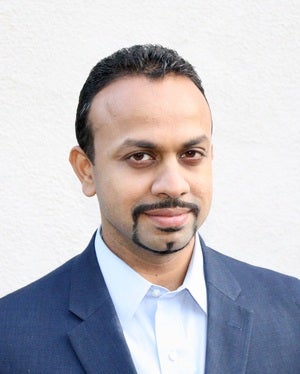 To grow, Atlas needed to increase application approval rates without taking on additional risk, but the company was data constrained. It didn't have a large volume of high-quality data from previous loan applications and its data was held in third-party environments that made it difficult to access.
Though Ascend Intelligence Services, Experian helped blend Atlas's data with the full catalog of Experian's data assets in a cloud-based analytical environment. That allowed Atlas to find thousands of similar loans granted to US consumers and assess their performance.
"ML-based models monitoring for a number of use cases like underwriting collections have largely been inaccessible," Santhanam says. "If I'm a small- to midsized lender, having an in-house data science team which can build machine learning–powered models and use that consistently for underwriting, retraining it, managing it, is an expensive proposition."
Lenders like Atlas have traditionally leveraged generic credit scores and a set of rules and structures to approve loans. Santhanam says Ascend provides small- to midsize lenders with the same level of analytics capabilities that the biggest lenders have.
"Bringing the capabilities of the top four or five banks or lenders have, in a much more accessible way, to the midmarket is a very significant opportunity," Santhanam says.
Separately, Business Intelligence Group recently named Experian Decision Analytics a winner of its AI Excellence Award for its credit and collections decisioning solution, PowerCurve. PowerCurve now offers an AI virtual assistant (AIVA) that automates customer interactions. PowerCurve AIVA for Collections and PowerCurve AIVA Originations use natural language processing to provide customers with 24/7 automated support through a web portal or mobile device.
"In the collections space, the process of interacting with an end consumer can be quite complex and nuanced," Santhanam says. "Some of the traditional approaches have involved FAQs or questions they can go to. What we've found is 24/7 access to a virtual assistant, which is carefully trained, is actually quite valuable."
The PowerCurve agent is trained using historical data and designed to process complex, regulated, and subjective interactions. Based on early successes, Santhanam says the company is interested in extending the AIVA to other parts of the credit life cycle.
"If we take a step back and look at what's happening in the industry, there's a tremendous amount of progress in natural language processing, particularly in the area of transfer learning, which I characterize as training or building agents or machines without much training data. Some of the tech giants, in the last 12 months, released NLP models which are trained on huge amounts of contextual data which can then be adapted to different contexts."
Lessons from the analytics and AI trenches
Santhanam says designing and deploying these and other analytics services to production has taught Experian a great deal about what it takes to operationalize analytics and AI.
"The first has been to have a platform to address the ML operations problem," he says. "There's a big chasm between a data scientist's world and an engineer's world, and you need a platform to help bridge and bring solutions."
Santhanam also notes that he's learned to "sell ourselves into trouble and then build around it." Traditionally, he says, the approach to building analytics products has started with ideas from data scientists and data engineers, building products based on that inspiration, and then taking those products to market and finding clients for them.
"Ultimately, when you take it to market with clients, you realize there's really a lot of work to be done and sometimes you change what you're building," Santhanam says. "The approach we have taken with our 10 intelligence services was to really accelerate those customer conversations, have the bare minimum that we can build, then meet the bleeding edge of the customer feedback and then build on the back of that."
Designing to customer feedback keeps the project focused.
Thirdly, Santhanam says Experian focuses first on the core business impact it wants to achieve for its clients, rather than a particular capability. For instance, two of the first capabilities Experian designed for Ascend Intelligence Services were focused on custom scores and monitoring.
"In the past, the approach to selling custom scores and monitoring might have been, 'I can build you this great model and we'll take this much time to do it.' The approach we've taken here is to lead with the business impact: 'We can get you better approvals at more responsible levels of risk with better outcomes for the consumer,'" Santhanam says.