The pandemic has narrowed or cut off traditional distribution channels for many businesses. At the same time, a new type of consumer has emerged, comfortable using online channels, making fewer trips to stores, and gravitating towards contactless payments.
Auto manufacturer BMW India had already anticipated the need for an online sales channel to cater to internet-savvy customers, and this need was accentuated when the lockdown prevented buyers from visiting dealerships.
That led the company to build an e-commerce platform to enable an end-to-end customer journey. Although developed and piloted in India, the online sales channel was strategically conceptualized as a multi-market solution.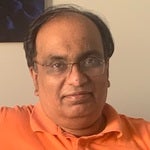 "The project was a joint business and IT effort where both sides played equal parts," says Prakash Kumar, head of IT at BMW Group India. "There were business product owners drawn from various functions and an IT feature team lead by IT architects and Agile masters who developed the solution."
In-house development
BMW India has its own software development centre in Gurgaon, India (and has plans to recruit 500 tech workers for another it is opening in Chennai) so although it partnered with suppliers and developers, it was able to create much of the solution in-house.
"Considering the complexity of the existing landscape and the multitude of requirements, an in-house solution was better suited," he says. "We have our own internal devops setup which is capable enough to build such complex business solutions. Moreover, we wanted to build a scalable solution which can easily be implemented in various markets in a quick manner."
BMW India chose to create an online sales template that the company's subsidiaries in other countries can use. On the basis of its success in India, other divisions of BMW were keen to adopt the online sales tool, leading to much faster rollout to other countries. It has now been adopted in Australia, Japan, Malaysia, Thailand, and Indonesia.
It is not a standalone solution, and is coupled with multiple backend solutions: a car configurator, inventory locator, finance calculator, map services, CRM, payment gateways etc.
Customers can also interact with dealers via chat bots; the dealers receive their queries and test-drive requests directly.
In addition, to take account of evolution in functionality and business needs in the coming years, "We needed a modular structure which can easily interface with various other solutions. Considering all this we choose a modern micro service architecture," Kumar adds.
There is specific vehicle stock module which interacts with inventory Source data and give real time information on inventory to a specific car model and dealership. They have integrated it to CRM through which it connects to customer contact centre so people can choose by phone too.
"We started with a minimal viable product (MVP), hence the deadline has been in terms of sprint milestones and burn down. We are in continuous refinement and feature adding, taking the product to the next level all the time. On top the measure of success has been customer journey and impact on all touch points."
Finance integration
Among the features added are finance integration, a test-drive module, pre-reservation, and a subscription option. In addition, the team has worked on improving the user experience. Initially, customers had to register to use the tool, but now there is a provision for guest check-in.
"The whole project was run under a Scrum-based Agile framework. The group was organized as multiple feature teams with 7-8 members in each of them, drawn from a pool of resources of various skillsets. Each feature team was facilitated by scrum masters," he says.
A dedicated feature team worked on the architecture, while a team of product owners defined the requirements in the form of backlogs. "Adoption of agile methodologies and tool chains for continuous integration and delivery was a challenge in the beginning, but once it matured a bit, there was no looking back," Kumar says. "Today we run two-week sprints with continuous releases throughout the year."
In a field where the technologies are evolving so quickly, choosing the right one requires a certain amount of foresight, he says. "When you start developing a solution, by the time you reach to the end of the solution, there will be some other technology which will enter the market, so the most important thing is to spend time in studying the futuristic technologies that are coming, not on something which is already time-tested and proven."
A number of factors contributed to the success of the project, he says, including the use of cloud technologies, the selection of microservices architecture for modularity and scaling, the use of a devops tool chain for CI/CD, achieving business integration with a bizdevops structure and scrum methodology, and embedding security as part of the whole development process.
He advises other CIOs to head for the cloud too, using devops to speed up their development cycle and transform from a waterfall model to the Agile working model.
Some of the challenges in data transmission will be reduced when 5G mobile networking arrives in the automobile sector. Meanwhile, he says, CIOs must focus on digital enablement of their customer and be clear on where they need to win the customer's trust.
The situation today is very different from what it was two or three years ago. From his point of view, IT has become the centre of the universe: No matter what the organization, everyone is looking up to IT to enable all the processes to digitize every process, he says. That means CIOs need to focus on four things: how much data they capture, how they store it, how they analyse it, and how are they making it easier for customers to reach them.