Anju Nair had taken 15 years off from her career in tech as an IT consultant. After working in India, Europe, and the US for over seven years, she found it difficult to strike a healthy work-life balance. And after having trouble conceiving, she decided to step back from her career and take time to focus on her family and herself.
Once she had her daughter, Nair was "fortunate enough to have the choice of staying home" to spend time with her, she says. But as her daughter got entered grade school and gained more independence, Nair decided it was time to return to her career. As is the case for many women who take time off to care for their families, she knew the transition might not be seamless.
For women like Nair, it isn't always easy to know where to start when returning to the workplace. Brushing up on the latest tech skills is important, so Nair spent a year training herself and building a foundation by researching job descriptions, reading tech blogs, and taking online courses to assess where she wanted to take her career. Ultimately, she landed on data scientist as her goal but knew, no matter how hard she worked building the right skillset, she would still need to find the right opportunity.
"I was confident in my skills, because I had the prior experience, I knew what I was working towards, and I knew I was open to learning; but to get that opportunity is the toughest part," she says.
She had several friends in a similar position. One happened to mention a tech re-entry program at IBM, and Nair soon came across a posting for the IBM's data scientist program. She applied and was accepted, and is now working toward becoming a full-fledged data scientist.
How IBM's Tech Re-Entry program works
The IBM Tech Re-Entry Program was launched in 2016 in the US and Canada and now includes programs in China, India, Brazil, Singapore, Australia, the United Arab Emirates, and Saudi Arabia. The paid "returnship" program typically runs for six months, except for a few programs, including the data science track, which takes 12 months to complete.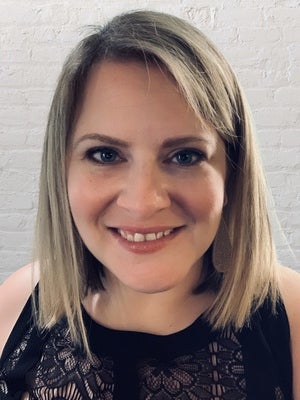 The program is open to candidates who have been out of the workforce for a year or longer and focuses on refreshing their skills, giving them hands-on experience working on projects that align with their interest and abilities. It's a "bridge back to full-time employment," says Kelli Jordan, director of careers and skills at IBM.
Candidates apply directly through IBM postings. Applicants typically have past experience in the tech industry, and many are looking to get back into the industry after 10 to 20 years away. Returners are hired by product teams at IBM and get the opportunity to work on IBM projects and products. Returners are also engaged in "targeted learning and upskilling" through "curated learning paths," says Jordan, adding that continuous learning is an important tenet for the organization as a whole.
Though a job isn't guaranteed through the program, the majority of participants are offered a full-time role at IBM on completion of the program. The program focuses on roles such as software developer, data scientist, technical project manager, and client success manager. Even if returners aren't extended an offer or opt not to accept an offer at IBM, they still walk away "very marketable in the industry with a refreshed and updated set of skills," Jordan says.
Refreshing and developing technical skills
Carol Bahruth began her career at IBM in 1984 as a technical writer. She later went on to programming school and became a software engineer tester. Over 25 years, Bahruth held a number of positions before parting ways with IBM in 2009 to start a career in education as director of enrollment and marketing at her children's school. In time, however, the school hit a financial rough patch and had to close for a year, leaving Bahruth in bit of a career limbo.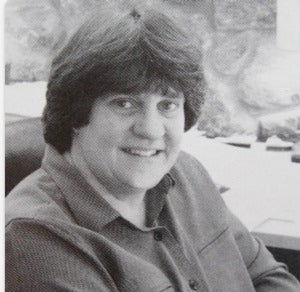 She had maintained her network at IBM and a former colleague mentioned the tech re-entry program. She missed having "hands-on interaction with the latest technology" and working on the forefront of the tech industry, so she applied and was accepted. Having completed the program in September 2020, Bahruth now works as a content designer and developer, working on Z/OS operating systems. She collaborates with people she has known for decades at IBM and says the company is even "more inclusive and dynamic" than when she'd left.
"There's definitely that trepidation, particularly I think for women going into a technical area that may be predominantly male. Although that has really changed a lot in the 10 years I've been out of the industry. It's really become a much more inclusive, diverse place and I'm so thrilled to see that," she says. "I feel like I was seeing the beginnings of that [at IBM] 10 years ago and they have successfully done that. And it's really fascinating for me to come back and to get to know IBM all over again."
Bahruth says the program had her on the job from day one, meeting with her team and starting job training immediately. But her manager also understood the importance of making sure Bahruth had enough time to engage with the re-entry program and complete the necessary work to graduate the program, she says. On completion of the program, Bahruth accepted her current role with IBM and feels fully integrated back into the organization.
A culture of support and growth
For Nair, the program helped build her confidence and recognize her value to the industry. Even if she hadn't been accepted, the interview process alone would have helped make those first steps back into the industry a little easier, she says.
"Even that first interview with the head of data science was a learning experience. The way they conducted the interview, it just built my confidence up, which I think was important for me," she says. "Every step of the way, this program has boosted me up to push me in the right direction and has supported me."
Nair believes there are a lot more people out there just like her — those who have the skills, knowledge, and eagerness to learn, but who need an opportunity such as the IBM Tech Re-Entry program.
The program pairs returners with two mentors — one who can help them better understand the role they're working towards and another who helps guide them through working at IBM and learning the culture. Both mentors serve as point-people for any questions or concerns.
Bahruth's local mentor at the Poughkeepsie, NY, office helped her navigate her new role. Another mentor in Guadalajara, Mexico, helped her focus on her career growth. Nair had the opportunity to shadow one of her mentors, who works as a data scientist, to get a better idea of what the role entails and what the daily workload looks like. Both Nair and Bahruth say their mentors have helped them acclimate to the program and their new roles and given them valuable advice. The mentors have also learned from Nair's and Bahruth's past experience as well, they say.
More than just technical skills
During her time in the program, Bahruth also attended a course called Pathways that focused on "career development and deciding where you want to go in your career." Pathways offers solid advice and tools to help achieve your career goals, she says, noting that the program "acknowledges the fact that you're an experienced professional and you had already sort of achieved a level of career milestone."
And that's an important distinction. Returners are not interns, entry-level hires, or apprentices. They are experienced professionals with an extensive background in IT. Therefore, their experience needs to be shaped differently than someone who is new to the workforce or industry, such as a college student or someone just out of high school. Bahruth says the program acknowledged that she wasn't "starting at A" but that she was "further down the alphabet" in terms of her knowledge and experience.
"That was just so comforting and inspiring, to have folks of all different generations offering to mentor you and answer questions and joke around with you. It was just it was just a feeling of support that I think you don't always find," she says. "The feeling I had, even from my interview, was that 'we are on your side, we're your biggest fans, we want you to be successful, and we want you to feel productive and happy and satisfied about where you're headed.' That was unique — I don't know that you'll find that in a lot of other companies."
Opening the talent pipeline at IBM
For IBM, the program not only offers adults the opportunity to get back into the workforce after time off, but it also opens a new talent pipeline for the organization. The organization has embraced a shift to skills-based hiring and has reached a point where more than half of the organization's job postings do not require a college degree.
Programs such as the tech-reentry program also help diversify the pool of candidates even further by bridging the gap for people who have "unlimited potential but were encountering barriers that were unnecessarily placed in their way," Jordan says.
"It's an important program in terms of what it brings to the economy and to those looking for employment, but it absolutely fulfills a talent need for us," she says. "Every company is a tech company nowadays, so you have such a narrow candidate pool and everybody's competing for the same candidates. The Tech Re-Entry program benefits us in terms of bringing in a much broader aperture of candidates that we would not have historically seen before."