Just months ago, Australia seemed to have the COVID-19 pandemic control. The population was getting back to work and life began to seem like it had returned to normal. But this serious virus has reared its head again with quarantine leaks resulting in new outbreaks and a fresh round of mini government-mandated lockdowns in Victoria, New South Wales, and Queensland. Now, a year and a half into the global pandemic, just over 4% of Australians are fully vaccinated against COVID-19, which lags behind other Western nations by significant margins.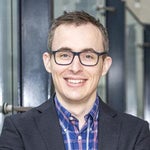 But Richard Taggart, CIO at Sydney Local Health District, and his team are doing their utmost to drive those numbers higher, deploying scalable technologies that are now enabling more than 7,000 Australians each day to get their jabs at a mass vaccination centre at Sydney's Olympic Park. The facility went live on 10 May 2021 with priority vaccinations for healthcare, emergency services, and border and quarantine workers being administered by 200 registered nurses and midwives.
Taggart says he has worked on complex projects before but none with this level of scrutiny and speed. He says providing citizens with COVID vaccinations is one of the "biggest games in town" as people want borders to open so they can go on holiday and feel safe. "I've got a few more grey hairs than I have had previously, and so have my team."
Taggart and his team started with the standard NSW Health electronic medical records (EMR) system, but found it to be "clunky" for the sole purpose of managing vaccinations. "You design an EMR for patients to come in and stay in a hospital or an occasion of service that goes on for a particular time but not typically a vaccination appointment that you want done very efficiently. So, there's a lot of extra steps that we needed to take, a lot of double handling of data. There are also questions that you need to ask a patient to register them in the EMR that are just not relevant when you need to get the minimum amount of information for vaccination."
The Sydney Local Health District worked with Australian company Five Faces to develop an integrated booking engine, checkin process, closed-loop barcode administration, and patient-followup process for the new vaccination centre. The system is hosted in the government-approved Microsoft Azure cloud.
More than 100 people are working on this project in the areas of infrastructure, application development, design, testing, security, and support. "Other systems are now coming onto the market with a similar workflow, but I'm proud to say that our team designed and developed every aspect of the journey in-house," Taggart says.
"If you really count what's going on across the system now, there are thousands of people working on the vaccination program from a technology perspective. We are not just running the Sydney Olympic Park clinic, we have other clinics opening across all of NSW," he says. Last week, the NSW government announced locations for new vaccinations centres in Pitt St in Sydney's CBD and at buildings in Macquarie Fields in Sydney and in Crown Street in Wollongong.
Improving processes through social media feedback
Taggart and his team are getting feedback from customers about their experience through social media channels like Twitter to help optimise processes at the centre. Taggart says monitoring tools give the centre a real-time user-experience score. This is calculated based on factors such as page-load speeds, errors, and time to complete transactions. "It has helped us optimise our booking engine and vaccination clinic experience and review it continuously," he says.
The health district also collects customer sentiment using the New South Wales government's Thumbs Up, Thumbs Down system. To date, the centre is averaging a 97% thumbs-up rating.
"What's interesting has been the overwhelming response to the clinic on social media. Thousands of people have posted about their vaccination experience online and, on the whole, it has been extremely positive, sometimes amusing," Taggart says.
The team has also been able to pick up on customers who have encountered problems, Taggart says. "For example, some of our error messages during the booking process caused confusion, so we used the feedback to modify the alerts and deploy a hot fix. We have done this continually since the system launched. We've also been working with the NSW government's behavioural insights team to capture holistic sentiment and have some experiments planned in the coming weeks in an attempt to further improve the user experience."
Meeting challenges with an agile team
Taggart and his team have also needed to be agile enough to deal with changes such as the shift from the AstraZeneca vaccine to Pfizer-BioNTech's, as well as the introduction of new groups eligible for vaccination. Clinics across Sydney intended to offer thousands of AstraZeneca doses but uptake has been low with this vaccine due to reports of unwanted side effects, so there has been overwhelming demand for Pfizer-BioNTech.
"During busy periods, we receive 16 bookings a second for the Pfizer doses. We have been progressively scaling our infrastructure and optimising our applications to respond. From one day to the next, we can see millions more requests on our system and so that has tested our agility. The team has adopted a full devops agile approach with daily standups, and it's helping that the user experience, development, and data people are all collaborating with the infrastructure team," Taggart says.
How the Sydney vaccination centre works
The vaccination process is similar to what the US, Canada, the UK, and Europe have implemented in their own programmes. To use the service, Sydneysiders first go online and answer questions to determine if they are eligible for a vaccine, and choose an appointment for a first and second vaccine dose three weeks apart. Upon arrival, attendees scan a QR code at a checkin, which places them in a queue in a waiting area before they are called up for a vaccination.
Medical workers then validate each person's identification and eligibility, scan the QR code that has been used for a ticket in the queue, and scan the vaccine before it is administered. Attendees are then asked to wait in an observation room in case they have an allergic reaction to the vaccine.
Vaccines are monitored in a temperature-controlled environment and every vial is tracked from the time it arrives at the centre to the moment it is administered and sent to the Australian Immunisation Register.