With a wife who is aboriginal, and parents who immigrated from Greece to Australia, diversity is a personal issue for Michael Salas, senior vice president and chief information and digital officer of Suez North America, which provides water and waste recycling services to over 7.5 million people in the United States and Canada.
"I know what it's like to be ostracized," says Salas, who says he "jumped at the chance" to chair the company's diversity and inclusion council and pushed for changes in hiring during his three-year term. "It's something I'm passionate about."
When Salas came to Suez North America in 2016, women made up 9% of his team; now that figure has grown to 28%. "That's not where it needs to be, but it's moving the needle,'' he says. "I'm a big believer that diversity and inclusivity in your team creates diversity in thought and decision-making in how we apply IT."
In recruiting for his business technology services team in 2017, for example, Salas says he made sure there was a diverse group of people among senior leadership involved in the process. He also "called people out when potentially there was an unconscious bias toward people that think like them and look like them, rather than trying to build diversity," he says.
Salas is among a handful of CIOs who have taken concrete steps to build more diverse teams and believe this is a way IT can provide greater business value. In fact, 28% of respondent CIOs cited creating more diverse and inclusive tech teams as key strategy for IT to become more revenue-driven and innovative, according to IDG's 2021 State of the CIO report.
Right now, female CIOs are "getting an overabundance of calls," says Katie Graham Shannon, a partner at the executive search firm Heidrick & Struggles. "In many cases, they're wondering, 'Am I getting this call because I'm female or because I'm the right candidate for the job?'"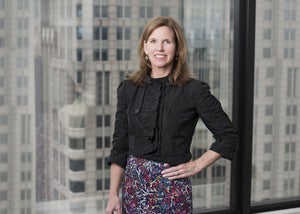 Graham Shannon doesn't believe "it's a token thing." While there are certainly organizations hiring diverse candidates because they need to check a box, "quite honestly, I can't say I've worked with clients where this is the case,'' she says. "There is so much momentum and … holistic reasons why organizations are pursing diversity and inclusivity in today's environments."
Eight out of 10 CIO hires she placed in Fortune 250 companies in the past two years were diverse. "It's absolutely been a priority in these top organizations," Graham Shannon says.
There is a realization that being inclusive fits into an organization's bigger purpose, she says. "It's becoming part of their DNA. A lot of organizations are conscious of the fact that we don't look like our clients, so how can we best serve them?"
Bringing women tech leaders into a male-dominated industry
As CIO of Bridgestone Americas and the former CIO of Harley-Davidson Motor Co., Taren Rodabaugh knows something about inclusivity. When she was at Harley-Davidson, Rodabaugh realized there wasn't a lot of diversity on her team and she recruited a couple of women leaders from the business side to come into IT.
"They brought diversity of thought and experience and perspective and that made my leadership team that much stronger,'' she explains. "It also allowed the rest of the organization to say, 'Hey, I can be a female leader in IT as well,'' which created a ripple effect, she says.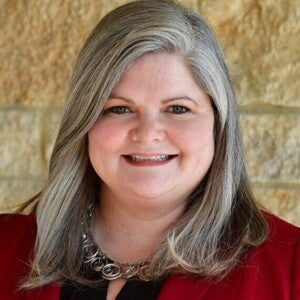 At Bridgestone Americas, Rodabaugh recently hired a woman to be executive director of enterprise architecture, "one of my most critical roles" because it defines how the company views technology, she says. Rodabaugh worked with a women's networking group to find candidates.
She says the woman she chose, whom she declined to name, is "qualified, she has all the right skills, [and] she came from a strong background." A lot of the focus in IT is moving Bridgestone Americas toward digital services so it can become "a great mobility solutions company." The woman has a great background in financial services, Rodabaugh says, as well as "diversity of thought — she isn't a lifelong tire person. What we need is someone who understands how to translate [IT] and how to form the organization around mobility solutions."
Rodabaugh adds that "you're never really done" when it comes to driving diversity. Everyone comes to work with a certain amount of biases if they work in a particular industry or job for a long time, she says. It's important to her as CIO to have frank conversations to help people "open their minds to different alternatives" when it comes to ideas.
A lot of companies say they want to be innovative and entrepreneurial, "but if you don't change mindsets regarding allowing new ideas to come in … you won't foster an innovative culture," Rodabaugh says. There are plenty of stats about women leaders performing better and building better relationships in the boardroom, she adds, "so you can look at the dollars and cents, but it's about innovation of thought — when you're comfortable having conversations with people who aren't like you."
Bridgestone Americas IT is shifting to agile and DevOps, and the skillsets needed for those roles "aren't elbows-deep technologists,'' Rodabaugh says. So she is looking for people who understand strategy and can build relationships with stakeholders and motivate teams. "I do anticipate we'll be filling more of those roles with either women inside the [IT] organization or women we recruit from outside."
Rodabaugh makes no bones about her goal to bring more women into an IT organization and industry that is traditionally male-dominated. "Being a woman, it's something I can't ignore,'' she admits.
If there were any implicit biases when she was hired, Rodabaugh didn't feel them. "I did get, 'Oh my god, I can't believe we have a woman CIO,''' she recalls. "So it was clear to me based on the feedback I got from the team and others across the organization, they saw this as part of the importance that our leadership and executives are putting into having diversity at the leadership level."
Although Rodabaugh says she felt a little uncomfortable being "a proof point," it's also not a unique position for her to be in. "If I can set an example that allows others that aren't the same … to feel more comfortable at work, they'll bring their best self to work, and that helps everybody."
A client base that is diverse and growing
Like automotive, financial services is another traditionally male-dominated industry. When Tom South became CIO of Northern Trust a little over two years ago, he reorganized the IT function into tech subgroups and was hiring for four new senior roles.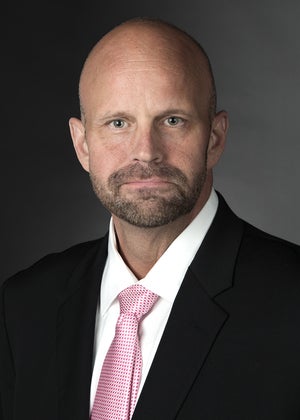 Northern Trust leadership talked to a few outside executive recruiting firms and explicitly asked whether they "have the ability to generate a diverse slate of candidates for those roles,'' which was the "single biggest criteria,'' South recalls.
"This is not about my proclivity," he says. "Northern Trust is growing very rapidly globally and the client base is evolving to look very different demographically than in the past." But, he adds, "I believe it to my core as well."
This filtered the group of recruitment firms quickly, he says. Ultimately, Northern Trust hired two females, one white male, and one male with a diverse background.
"We thought this was a really good, diverse slate,'' South says. Today, six hires out of 10 are female in their India and UK offices.
Echoing the other CIOs, South says he and fellow company leaders also believed diversifying the leadership team would generate new and challenging thinking. "The kind of communication we participate in changed. Listening became more of a skill, and not everyone was particularly entrenched in their thinking,'' he says.
For example, one of the women South hired two years ago to run the company's largest application development group changed the pace of delivery and reestablished the benchmark for a high-performance culture, he says.
About seven months ago, he asked her to become the global CTO and run the infrastructure organization. "She was blown away,'' he recalls. Although the woman said she didn't feel qualified, having never worked on the infrastructure side of the company, South told her, "This is exactly the reason I want you." Ultimately, the woman took the job.
He says there are not many global financial services firms that have female CTOs. The company's APAC and EMEA offices also have female regional CTOs.
"I'm partly convinced with senior leadership being more diverse, we're attracting more diverse candidates,'' South says. "There is no empirical data, but I don't think we'd be able to do that without overt effort."
Because Northern Trust is highly focused on client relationship development, South says leadership believes having a more diverse base of employees has "given us a better chance to build sustained, long-term relationships."
Diversifying to help ease the IT talent shortage
Mark Hill, CIO of UK-based Mason Frank International, a niche IT recruitment firm specializing in Salesforce, says the logic around why diversity in IT has gained momentum is quite simple: Everyone uses technology, yet the people behind it are not wholly representative of the customers they serve.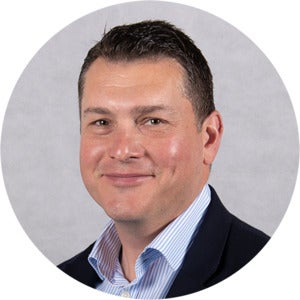 "The problem is that technology has been male-dominated for a long time, with a 75% male workforce, according to data from the NCWIT,'' Hill says, in reference to the National Council for Women and Information Technology. "With precious little change in the female-to-male ratio in the past 10 years, that gap is not being reduced fast enough."
As a white, middle-aged CIO who worked with very few non-white or non-male tech professionals in the first phase of his career, Hill says his passion for diversity is driven by two motives.
"Simply and selfishly put, tech leaders are under tremendous pressure to deliver, and delivery requires talent, yet the talent shortage has never been so great,'' he says. "So to succeed, tech leaders need to broaden traditional approaches to talent sourcing and close this skills gap."
That means addressing any potential barriers related to gender, age, ethnicity, or any other relevant identity characteristic or community affiliation that may hinder the ability to attract and retain diverse talent, he says.
"Much more importantly, mixed teams work best," Hill says. "I believe that diverse teams are more inclusive, more professional, more creative, and crucially, they deliver higher quality outcomes."
Echoing South, Hill says "most businesses have a diverse customer base, internally and externally. To serve them best, you need to think like your customers and be credibly empathetic to deliver what they need. To do that, you need a team that represents them."
Within his IT team, Hill runs "friendly IT roundtables" that encourage all staff to connect and share their experiences on topics including D&I. "You often find people are simply not aware of what barriers some of their colleagues have had to overcome to get where are,'' he says. "These conversations often engender a new appreciation for each other, and they bring the team much closer, often creating a new, organic support structure where people go the extra mile to help each other out."
Recently, Hill and other leaders at Mason Frank created an external mentoring program called Mentor Me, which supports up-and-coming female tech professionals by pairing them with people in more senior roles for six months. The program "is designed to help women working in tech to become next-generation senior IT technicians and leaders, and I hope to see more programs like this being created across the sector."
Diversifying across geographic boundaries
Global CIOs often have an added pressure to diversify their teams beyond the US. Anand Bahl, CIO of Micron Technology, has been working over the past three years to grow his IT team "significantly" in the company's Hyderabad, India, location. "The benefit we see around diversity is diverse thought coming in, and looking at problems from multiple angles,'' Bahl says.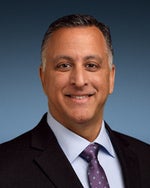 For example, a couple of years ago, IT was grappling with what direction to take regarding its SAP HANA analytical platform — stay on the existing one or go with a new one. "We had folks largely in the US with a set perspective on what we needed to do,'' Bahl says. Bringing diversity of thought into the conversation had been lacking, and once he did, "quite frankly, we went in a different direction than what the existing team members were recommending."
IT decided to stay with HANA "and make it work,'' he says. "I still believe two years later it was the right choice and it really helped to demonstrate the power of bringing diverse thoughts into the analysis and decision-making."
Diversity is not just about having more women in IT, Bahl notes. "When you bring in geographic diversity and ethnicity there's different thought patterns in conversations and the more you can debate leads to better outcomes."
IT currently comprises 25% based in the US and 75% non-US employees; Bahl says those figures outside the US will continue to grow.
Another aspect of diversity is sensitivity to geographic differences in countries internally. In Hyderabad, for example, Bahl is taking pains to ensure the office has good representation from both southern and northern India, because the two areas have "significant differences,'' he says.
Like Suez North America's Salas, Bahl says he makes sure to have diverse and inclusive people on interview panels.
In Hyderabad, a conscious decision was made to recruit females to make sure Micron has a diverse workforce in India. Two years ago, Bahl hired Radhika Chennakeshavula to be IT director there.
Today, Bahl has just over 800 IT members in India, 40% of whom are female.
Like the others, he says having a diverse IT team leads to a wider range of opinions and better problem-solving. It hasn't necessarily helped with speed to market "but in the quality of solutions we come up with, and that fundamentally leads to better outcomes as an organization."
Hiring the best person for the best team
Salas says diversity is "ingrained in how I operate." Last year, Suez North America invested in developing the skills of high-performing women, and he also mentors a number of women.
In the past couple of years, IT has built up project management and change management capabilities to deliver projects on time and on budget. The change management team, which is 100% women, has been instrumental in helping the business change the way it works and communicates, he says.
Now Salas wants to tackle creating more of a gender balance in the infrastructure and cybersecurity areas, but says it's been hard to find people from diverse backgrounds for those roles.
The bottom line for Salas is hiring for good outcomes. "My philosophy is to hire the best person for the role who can help create the best team,'' he says. "The best team has diversity of race and gender because we know, and it's proven, that that will be the best outcome for the whole organization."