The COVID-19 pandemic proved that technology is a major ally during a disruptive crisis, allowing people to stay connected and businesses to continue operating. It also showed that CIOs can play a prominent role in establishing resilience for their organizations in order to ensure business continuity throughout a crisis and beyond.
CIO Middle East talked to technology leaders in different sectors to know more about how their companies have operated during the pandemic and lessons they have learned about business continuity planning (BCP). The issues that come up are not only about technology.
WFH proved essential for business continuity
Remote work, or working from home (WFH), is now a fact of life, and to support it an IT structure, along with an appropriate, complementary business culture, is required. Before the pandemic, many companies were already allowing for telecommuting, thanks in large part to increased use of mobile technology and the cloud. The pandemic made remote work the norm, and for many companies the change could be long-term, if not permanent.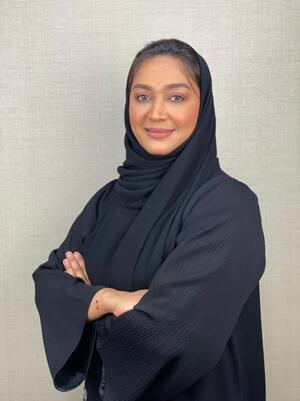 "Of course there should be a BCP plan to face any disaster," says Hajar Almaazmi, head of IT at Ajman Bank. "Remote working infrastructure readiness is the key of the plan. Also decentralization of operational facilities and remote working with BYOD [bring your own device] was found very effective. As the required facilities are available, now any urgent [or] new plan can be implemented immediately."
During the pandemic, the nature of corporate interaction with customers — the way that businesses build relationships and trust for their brands — suddenly changed. This rapid change affected how enterprises pursued new business opportunities and maintained existing relationships with customers. It also required changes in company culture.
"As part of BCP, there [was a] mandatory cultural change, to adopt virtual workspaces with collaborative technologies like videoconferencing, digital whiteboards, digital file sharing, digital signing and authoring of documents, smart phone chat groups etc. We have to be innovative," says Almaazmi.
The pandemic also influenced the pace of digital transformation, as companies tried to continue to reach customers, Almaazmi notes. For example, with lockdown restrictions in place, companies scrambled to bolster their e-commerce capabilities. The more flexible organizations and those with strong technology foundations were the ones that could react faster and adapt in a more effective way.
Automation aids business continuity
Since its inception, Abu Dhabi Terminal's vision has been to constantly improve operational efficiency, says Arturo Garcia, chief automation officer (CAO) at ADT. To achieve this goal, ADT has invested heavily in automation, AI and cloud technology.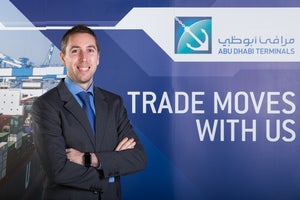 "ADT had already implemented a business continuity plan prior to the COVID situation which focused on automation, remote work capability, and cloud technology. While our overall BCP has been extremely effective, I believe that the automation and remote work aspects have been the most effective in allowing us to thrive during the pandemic," Garcia says.
ADT regularly reviews and revises its business continuity plan in order to keep pace with fluctuating business requirements, Garcia notes.
"Our team viewed the COVID situation as a learning opportunity and carefully analyzed our BCP, taking the unique events of the past year into consideration. Since we were already prepared for a COVID-like situation, we will not likely be making any major changes to our BCP but will continue our focus on automation and artificial intelligence technology," Garcia says.
Organizational agility starts with culture
At First Abu Dhabi Bank, Yuri Misnik, group chief technology officer, explains that FAB's business continuity plan was fine for conventional disruptions, but the pandemic required them to rethink quickly.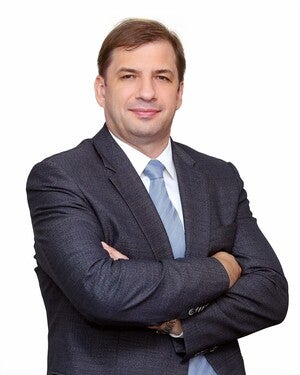 "We did not have a widespread remote working culture prior to the pandemic. The pandemic changed that, and within weeks we had 90% of our global workforce successfully working from their homes," Misnik says.
FAB had invested in digital transformation in the two years before the pandemic, and had most of its customer and workplace channels digitized. Use of tools such as Microsoft Teams allowed employees to start working from home immediately.
"First, we were fortunate to have some of the technology foundations already in place, which allowed us to react quickly. Nonetheless, it was a huge effort, which required the focus and hard work of a fantastic team who was able to put everything in place in a record time. Robust security procedures as well as previous work we did in adopting tools like Microsoft Office 365 and Microsoft Teams made it possible," Misnik says.
"Minimal training was required. We were lucky that we have a laptop policy for all our employees so it was easy for them to start working from home immediately. Being on cloud was another great advantage," Misnik says.
Shifting to a work-from-home environment, though, also came with new challenges. "Psychological challenges, as opposed to technical and business challenges," Misnik says.
"How can we make people feel part of a team if they do not meet each other? This is what has inspired several of our initiatives, including for example Workplace by Facebook. Its use as an engagement platform allows real time communication, where the opinion of each employee can be shared."
IT leaders foresee a hybrid work environment
Technology leaders believe that the pandemic has brought about permanent change.
"Working remotely became a fact and the hybrid model will be adapted in future," according to Mohamed Roushdy, ex-CIO at Dubai Asset Management. "Commercial real estate and offices spaces might be shrinking since many organizations are adapting the work from home completely or partially."
Garcia believes that ADT, or any successful business, will never return 100% to operating as before. One term that has been frequently used in the last year is 'new normal', mainly referring to remote work and the implementation of automated and digital channels of communication with customers and within businesses.
"At ADT, we have embraced this idea of the 'new normal' into our business model and will be incorporating many of the procedures and systems we have been using on a permanent basis," Garcia says.