From dealing with climate change at BP to improving healthcare during the pandemic at Bupa, Diana Kennedy clearly likes a job with social impact. She joined Bupa at the start of 2021 as its chief technology officer and quickly set to work on a six-pillar business strategy designed to help the firm fulfil the goal in Bupa's motto of being "the world's most customer-centric healthcare company".
To reach that goal, and maximise Bupa's potential as a positive force, she's steering the organisation to go all-in with public cloud (via Microsoft Azure), working with a portfolio of startups, and helping guide sustainability efforts.
Shaping the CTO role at Bupa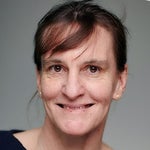 At BP, where she was most recently vice president of strategy, architecture, and planning, Kennedy was part of an organisation that was moving from carbons to renewables, and from B2B to B2C. Then Bupa came calling. Bupa is a UK-based international healthcare provider serving 31 million customers with health insurance, clinics, dental centres, and hospitals.
Interviewed by chief executive, Inaki Ereno, she saw an opportunity to use her expertise of transformation at scale in an industry notoriously slow to digitise. But she was also inspired by the CEO's vision. "He said, 'I've seen how digital technologies have genuinely saved people's lives through COVID. And I want to create the most customer-centric healthcare company in the world. And digital is at the core of that'. I thought, 'I would love to be part of that'. And I thought that maybe I could help; maybe some of the things I've done on scale, particularly on the more advanced technologies, could be super applicable to healthcare. And it is."
This isn't to say Kennedy would accept any role, for she was keen to shape the CTO position to her particular set of skills. "I would say that I had quite a lot of say, actually," she says. "I wanted a role that had impact, that either was on the executive team or close [to it]."
Reporting into the group transformation officer, Kennedy is responsible for Bupa's global technology and architecture. Her direct reports include chief architects for platform, data, security, and cloud, a head of strategy and transformation leading on IT transformation globally, and a global head of vendor management, who leads on partnerships to "maximise commercial value for Bupa".
Crafting 100-day plans and imitating Netflix
Kennedy's initial 100-day plan focused on strategy—entailing platforms and partnerships, skills and capabilities, expertise and knowledge—and innovation, with the latter dovetailing with her role identifying promising startups.
Bupa's broader six-pillar business strategy encompasses customers, growth, transformation, and sustainability—underpinned by data and an agile culture—with Kennedy sensing an early opportunity for digital services to drive better customer experiences.
The group subsequently invested in human experience design, in improving Net Promoter customer satisfaction scores and in "becoming the healthcare company that has the has the best customer experience … up there with the Netflix, Amazon, and others," Kennedy says, whilst making its healthcare services more accessible.
But how do those goals translate to the technology strategy? "What I'm working on from a strategy and architecture point of view is 'How can we better connect our businesses, which historically have been siloed, and using cloud technologies to do that?'" she says. "How we improve our customer experiences through world-class solutions and services, both digitally and not. And then, how we continue to optimise our operational capabilities to be more efficient and to drive more value."
Going all-in on public cloud with Azure, exiting data centres
As part of this initiative, Kennedy says Bupa is going "all-in" with public cloud, with the company committed to migrating key applications to Microsoft Azure, alongside deploying Microsoft 365 for collaboration and Dynamics 365 for CRM. Bupa is also working with Google Cloud for specific workloads across various geographies.
The aim is to offer personalised, insight-led healthcare, while aligning with Microsoft and Bupa's joint sustainability goals, which focus on decreasing the carbon footprint of on-premises data centres.
The Microsoft deployment was already in motion before Kennedy's arrival, but it had little traction and wasn't global in nature. Under Kennedy's leadership, it now represents Bupa's first global technology partnership, as well as the first time the private healthcare company has taken a worldwide approach to cloud sourcing and procurement.
Kennedy hopes this standardisation will resolve legacy issues around vendor proliferation, whilst driving an innovation and pace to unlock the global power of Bupa in local markets. There's also a belief inside the company that it will result in improved cloud costs, in maximising cloud-native capabilities and in collaborating on data and reference architectures.
It's all part of Bupa's vision of being all-in on public cloud within the next 10 years, and committing to exiting all data centres by 2030. Kennedy says the organisation is "20% there" "We don't expect there to be any retained legacy beyond the date of that final data centre door shuts."
The journey will have complications, of course. "There are some challenges on the way; we have some mainframe architecture and we still have some legacy insurance services and applications, which are tens of years old," she says. "But we get that the true value comes from when you're all-in [with cloud]," she says.
A CTO focus on sustainability
Sustainability represents another key spoke of Bupa's six-pillar business strategy, and once more the CTO has a commanding voice at the table.
The organisation has committed to net-zero carbon emission goals, "table stakes" in Kennedy's eyes, but a broader strategy will launch later this year. A new sustainability lead joined Bupa at the start of 2021 but there's still work to be done in the technology function, Kennedy acknowledges.
"The delivery of IT services is a quite significant contribution to Bupa's corporate carbon emissions. So I have a clear commitment and ambition to reduce this dramatically. And cloud is a big part of that opportunity. I'm used to seeing significant percentage decreases in carbon emissions as a result of hyperscale cloud, so that's a big part of our story," she says. "As part of our technology strategy refresh, we'll have a broader set of strategies to go after sustainability goals within technology, in support of our global ones."
Kennedy also suggests that sustainability measures could change as the Bupa operating model shifts, in light of growing telehealth maturity and prolonged government restrictions. She notes that advancing digital capabilities through COVID-19 have already cut down substantially on carbon emissions.
Bupa is partnering with startups
As part of Kennedy's role in innovation, she's working collaboratively with startups. Bupa has a stake in a venture capital fund, which is run out of its global strategy group, and the firm has access to accelerator ecosystems directly as well as through partners like Microsoft.
Kennedy works alongside the clinical innovation team in horizon-scanning to identify market themes and prospective partners, as well as run proofs of concept (POCs) which can be scaled over time.
She says startups can bring a healthy dose of innovation and agility, but admits that scaling in an enterprise environment can be problematic. "It's about fast delivery and fail fast. Prove out the concept. But this point around scale … I think sometimes where startups fail is less the POC and more in enterprise delivery."
So where next for Kenendy? For now, it's yet another virtual meeting but this IT leader, who competes for Great Britain in Masters' Athletics in her spare time, recognises the race is just getting started. "I want every single technology employee to prioritise their efforts on making Bupa the most customer-centric organisation and delivering world-class technology capabilities in doing that."