The COVID-19 pandemic forced many IT leaders to reprioritize initiatives in service of better business resiliency. Sheila Jordan didn't have that luxury when she joined Honeywell as chief digital technology officer in January 2020.
Fifty-nine days into her tenure, Jordan found herself scrambling to redesign the $40 billion industrial firm's network infrastructure in eight days, distribute laptops for 110,000 employees located across 83 countries, and ensure that vendors and suppliers could meet every business line's needs.
As if that wasn't enough to occupy Jordan's time, she had to execute one of her other chief remits: Bolstering an IT staff rendered thin after several years of outsourcing, with nearly 70% of the tech team hailing from third-party consultants and vendors. And she had to do this amid an outbreak that crippled travel and forced wholesale changes to interviewing and onboarding.
Flipping from an outsourcing to insourcing model
To be sure, Jordan's challenges echo many of her peers grappling with coronavirus disruption, as many tech chiefs raced to shore up operations. But few had to do so while learning a new corporate culture and minting a new IT staff in a tight talent market.
More than 16,000 candidates applied for tech jobs at Honeywell; Jordan ultimately hired 600 people in just nine months. Moreover, Jordan had to balance rolling consultants off the company's 42 strategic projects that were in-flight with helping new hires transition smoothly into those programs. Think of it as the change management equivalent of replacing an airplane engine midflight.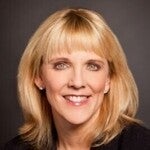 "As you're bringing in new people, you also have to control the knobs of outsourcing," Jordan says. "And we had to make sure [the new hires] learn the skills and work without business disruption."
The new insourcing model will save Honeywell millions of dollars in IT spend annually; more importantly it will put the company in control of its own destiny as it transforms into a digital organization, Jordan asserts. Integrators and consultants are fine for helping ramp up programs and deploy systems. And Jordan is quick to credit tech partners Cisco Systems with the network redesign and Dell for supplying enough laptops. But she says that it takes competent tech departments to accommodate fickle business units whose requirements change as they seek to try something different, Jordan says.
Simply issuing a purchase order and bringing someone else in to help won't suffice when the business wants to change on a dime. At Honeywell, IT is "driving the digital agenda," Jordan says. "You have to be a business partner."
Honeywell's tech teams are taking a platform-centric approach to its strategic programs, including integrating several ERP systems and building out a Snowflake enterprise data warehouse. The latter effort is geared to leverage Honeywell's massive pools of data from which to draw business insights about pricing and product profitability for ecommerce, among other opportunities. That approach includes "SaaS everywhere" possible and APIs and microservices, a strategy Jordan says offers the flexibility to help Honeywell scale.
Just say no to business-led IT
Jordan is less sanguine about the emerging trend of "business-led IT spend," in which business units increasingly purchase SaaS, low-code technology, and other automated software development tools to support new requirements.
COVID-19 only accelerated business lines' appetite for tech products and services, often surpassing IT's ability to meet their demand, according to Gartner analyst Rajesh Kandaswamy. Upwards of 80% of technology products and services will be built outside of IT by those who are not technology professionals, with business-led IT accounting for an average of 36% of the formal IT budget, according to Gartner.
This approach, which many view as the logical evolution of shadow IT, won't happen at Honeywell, where Jordan has been endeavoring to rein in tech projects outside of her department.
Jordan, who oversees five CIOs managing everything from applications and infrastructure to data services and cybersecurity, says CIOs should be wary of shadow IT because its nature runs counter to organizations that aspire to build digital capabilities. Most digital initiatives are cross-functional, requiring collaboration across business lines, but IT provides the technology, standardization, repeatability, security, and, perhaps most importantly, governance.
Consider an airline's mobile application, which pulls data from anywhere from five to seven functions, including information flows from finance, marketing, entitlements, and optimization, Jordan says. Without a tech department to tie everything together and provide guardrails, the product would fail to take flight.
"When I think about digital, it is a holistic and horizontal experience" that should be governed by IT, Jordan says.
Leading transformation through a pandemic
Jordan took away some observations from Honeywell's experience navigating the pandemic, including:
The pandemic boosted employees' tech acumen. The collective tech savviness of Honeywell's workforce increased exponentially because employees had to adopt new digital capabilities to stay connected and productive, Jordan says. She cites everything from virtual meetings to Honeywell's glasses, the video capabilities of which facilitate remote assistance during software development, among other efforts. Honeywell is also seeing an uptick in adoption of its smart virtual assistant, which enables employees to get answers about the status of approvals, purchase orders, and other processes.
Videoconferencing has leveled the playing field for shy staffers. Tech team culture has improved with the adoption of video collaboration. Where previously one or two loudest voices in the room dominated meetings, "every voice is equal," sparking diversity of thought, Jordan says. The challenge? Maintaining that culture as more people return to the office.