Seeking out executive coaching can be a great move for ensuring your success as an IT leader. But you need to be prepared to do some difficult work, which can include dealing with negative feedback, engaging in serious introspection, and making changes to how you work and lead. And you need to approach the process with the correct mindset.
"As my coach says, nobody's perfect and we are all works in progress," says Keyur Ajmera, vice president of corporate technology and security at iCIMS "The industry keeps changing, and learning should never stop. That's why you need humility and self-awareness" throughout the coaching experience, he adds.
Ajmera's ultimate career goal is to be "an impactful and successful" CIO at a top company but he found that his trajectory at a large investment bank was moving him farther away from core technology, which he feels today's top IT execs need to understand at a deep level. So he took a position at a smaller firm that allowed him to become familiar with cloud computing and other corporate tech, but still felt "I was missing that finishing touch, someone who could help me develop those core characteristics" of a successful CIO. To Ajmera, it's not about just achieving the title but doing the job as well as it can be done.
Ajmera has been fortunate to have an in-house mentor who connected him with the right external coach. His company also pays the coaching tab, which is not unusual. Ajmera has had around a dozen meetings with his coach, but is ready at this point to take a break to fully process the lessons he's learned and put them into practice — and then resume meeting with his coach once he feels he's in a position where he can learn more.
Ajmera says the coaching process has "absolutely been working," to help him figure out and sort through options and handle on-the-job issues.
Why you need an executive coach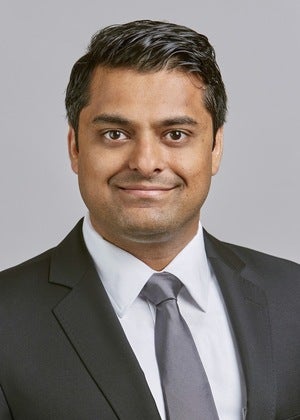 To get the most out of working with an executive coach, it's vital to be prepared before you start. First, understand why you want or need a coach; it might be to help resolve a particular problem, such as establishing a good footing with a new CEO or revamping your leadership style. Another common reason for wanting a coach is to learn how to think and act like an executive after a lifetime of hands-on IT roles. Maybe it's a suggestion, or a mandate, from your boss.
Larry Bonfante, an executive coach and founder of CIO Bench Coach in West Nyack, N.Y., says many of his clients have "gotten out of the boiler room and into the boardroom." He works with them on marketing the value of IT, developing stakeholder relationships, and engaging with board-level people and learning how to speak their language.
It's about "looking at things through the lens of a business executive as opposed to a technologist," he says. "There's a very different set of muscles and skills required to be successful in the C-suite and the boardroom."
Joe Topinka, an executive coach with CIO Mentor based in Charlotte, N.C., also works with newly appointed CIOs who need to learn the executive ropes. Other clients are existing IT leaders in whom their executives see promise but who have some issues to overcome before they can join the boardroom. "They just need to get back on track," he says. In those cases he meets with the IT leader as well as with the executive team to learn how things work, or should, in that particular environment.
Another scenario, Topinka says, is that some of his clients "just want to be better." And in those situations he helps people answer the question: "What does 'great' look like for you?"
Finding your coach
Coaching comes in different flavors, so make sure you're looking for the right type of helper. "The term 'coach' doesn't really mean very much," says Kathryn Saxer, an executive and career coach based in Seattle. "Definitions are fluid, and tend to involve marketing terms," she says. One simple way of looking at it: Executive coaches "help you flourish where you're at, in your current role," while career coaching is about helping you figure out your next job or company, Saxer says.
Many of her clients ping back and forth — after they're in a new position, they opt for executive coaching to be the best they can and make the most out of the job. When they're ready to move along, they return to Saxer for career coaching.
Some executive coaches have deep expertise in IT. Topinka and Bonfante, for instance, both worked in tech for at least 35 years before pivoting to coaching, many of those years as CIOs, and so can rightfully sell themselves to IT leaders as "been there, done that, have the T-shirt." Saxer's background is more in marketing, but she points out that "makes it easier" to coach her CIO clients, because the technical details of their work are not a distraction. "If I'm talking to a marketing person, I have to be really careful because they're not hiring me for my marketing expertise," she says.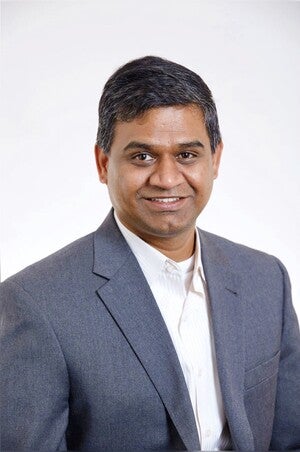 Be prepared for a vetting process. It's almost like seeking out a counselor, according to people on both sides of the equation. Although Ajmera hit pay dirt with the first coach he met — he says he "knew within 10 minutes that this is a person who speaks my language, whose frequency is my frequency" — other IT execs need a longer search.
Sree Balasubramanian, who heads up enterprise, corporate, and digitization technology for Bank of the West in San Ramon, Calif., interviewed six to 12 coaches before selecting one. He suggests you talk to at least three to five.
Be open to the possibilities
Sometimes "the best coaches come to you by accident," says Anne Hungate, head of technology for global technology solutions at RTI International, a nonprofit research institute in Research Triangle Park, N.C. The person who ultimately became her coach started out as a fractional CISO at her organization. After he stabilized the CISO role, Hungate retained him as her advisor.
"I really respected his experience and perspective," and they developed a strong partnership. "I had to let go of my positional authority" and be open to learning from someone who had previously reported to her, she says. "I had to be humble enough to understand that he has skills and capacity and vision that I don't."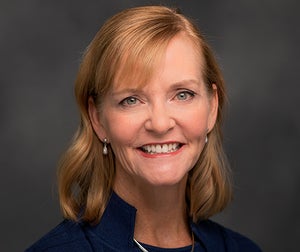 Her message: If you have an open mind, you can learn from a wide range of people. One of her other coaches is a 26-year-old woman who advises her on "perspective and language and helps me understand how the younger people on my team want to engage." This guidance is helpful in both Hungate's day job and for her role in Launch2Lead, an organization Hungate is creating that helps companies build gender-diverse pipelines for technology roles.
Another adviser, also engaged since she first met her primary coach, is a Black woman who helps Hungate understand "her experiences and perspective." Hungate's employer, RTI International, conducts racial-justice research and does related work on behalf of governments, businesses, and other clients.
Make sure you can connect with and trust your coach
The role of a coach is to listen, ask you insightful questions, provide you with relevant resources, and help you figure out your next move — all without judgment and with the perspective of an outsider who is primarily invested in you instead of your company. "My agenda is helping my clients accomplish their agenda," Bonfante says. To get there, you need to be completely honest with your coach and feel like you can trust them with pretty much anything.
This deep and trusting relationship will help when the message may hurt. Hungate's coach "doesn't always tell me what I want to hear," she says. "But this gives me a chance to make course corrections before I make mistakes on the job. Sometimes when you're an executive you need to keep your feelings to yourself, but now I never feel like I'm alone."
Tips for making the most of an executive coach
Some other tips from IT executives and coaches for a successful experience:
Document and track. "Run this like a project," Bank of the West's Balasubramanian says. "Have a clearly defined outcome, prepare before you meet, and end every meeting with action items for the next meeting. Track your progress."
Do your homework. Read the books, invest time in the exercises your coach gives you, and do whatever else they suggest. Remember you're a student in this situation, no matter how many years you have on the job or how senior your title.
Understand your coach's philosophy. Some require you to engage in detailed prep work or a rigorous framework; others just want to talk with you to understand what you're dealing with and how they can help.
Know what you're paying for. Cost structures vary for executive coaching. Some coaches, including Bonfante, charge a flat fee of $5,000 to $6,000 per year for 12 monthly sessions; that can go up depending on whether the coach needs to meet with others in your firm to accomplish the work or if they conduct leadership seminars, for instance. Others such as Saxer charge an hourly rate — $450 in her case.
Consider paying your own way. It may be worthwhile to pay the coach directly, even if your company ultimately reimburses you for the costs. This way the coach won't have any conflicts of interest, including "side conversations with HR; is the company or the individual the client? It can get murky" if the company pays, Saxer says.
Inform your colleagues. Let your peers, managers, and direct reports know that you're being coached, RTI's Hungate suggests, and that you'll be trying new things. "People need to know that you're doing the work and that you'd like their help," which can dramatically improve your relationships all around, she says.
Perhaps most important to know going in: "It is the hardest work, because it's work on your perspective, your confidence, your approach, and your humility," Hungate says. "Understand you're going to have to change, and change doesn't always feel good."