The tech sector has plenty of people who never set out to work in the industry, let alone ascend to senior roles. Yet through some twist of fate or chance encounter, that's exactly what has happened. And in some cases, they've found themselves in major tech roles, with hundreds of staff reporting to them and managing massive IT budgets. People with traditional backgrounds should be on every CIO's radar.
David Jones, who is Asia-Pacific chief at global recruiter Robert Half, says now is a good time for candidates without tech backgrounds to move into tech. The buoyancy of the Australian tech sector is a main factor contributing to record levels of employment in the country, which is leaps and bounds ahead of many economies still suffering from the pandemic—and that means tech jobs are hard to fill. The ongoing travel restrictions brought by the coronavirus has also put an end to previously larger inflow of skilled migrants looking for jobs in IT and other technical professions.
"This is leading people to think more laterally around what talent is available and what talent can you tap in to. People in hiring positions are beginning to think a little bit differently and probably looking at attitude and behaviour perhaps more so than just pure technical capability," Jones says. That said, the 30-year veteran of tech and other executive recruitment admits recruiters rarely have the luxury of responding to tech clients' requirements by putting forward candidates without any actual tech experience. "What we do so see, increasingly and particularly when you get to the top of the food chain in IT is that the initial background of those people is quite wide and varied."
Jones sees HR and IT execs seeing anopthert advantage to look beyond just tech experience: "When you're looking at change management programs and when you're looking at digital and tech innovation, at the end of the day it's not so much about the tech. It's more about the behavioural changes that are required and the people."
It's trend that been in train years before the pandemic, however, with Jones observing greater divergence in early career skills and experience between CIOs and other tech leaders. He says that as people move to the top of the food chain, their roles become more about influencing others and working collaboratively, often from home. CIO Australia spoke to three people whose moves into IT positions followed nontraditional paths.
Pablo Quintana: From sailor to systems architect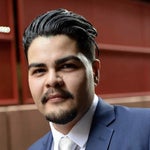 A former junior naval officer, Pablo Quintana is poised to become something of a poster child for this trend. He recalls the shock at being made redundant from his five-year job as a house painter when COVID ramped up in March 2020. "It takes a hit on you," he says.
Having acquired some basic tech skills serving in the Australian Navy, he started applying for junior tech roles in addition to all the other jobs he was looking at to support his wife and baby girl. "All the jobs that I've applied for it always came back to me, 'You don't have enough experience, or you don't have this certificate, or we need this," he says.
Not unemployed for long, Quintana was introduced to the Australian military veteran training and recruitment group WithYouWithMe. Soon after signing on to the platform, he received a call inviting him to come and discuss an entry-level role working largely with the workforce management platform Pegasus. Fast-forward a few months, and now he's working on secondment with the business and technology consultancy giant Accenture.
Over the years, WithYouWithMe has helped thousands of Australian military veterans acquire new skills and find gainful employment after their service years end. Recently, the not-for-profit group sharpened its focus on helping veterans acquire and develop IT skills, itself learning along the way that careers in the military often segue nicely into the ICT industry.
Gerri Schofield: Problem-solving was the common core of her Army experience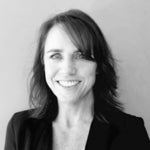 Another military vet, Gerri Schofield, found her non-IT background actually helped her tech career. She's now general manager for process, systems, and training at the Australian shipping container company Royal Wolf, after serving almost 20 years in the Australian Army to various jobs in transport, logistics, and adjacent fields before arriving where she is today.
"If it wasn't for recruiters seeing something other than tech in my résumé, I wouldn't have had that opportunity," she reflects. "The military moves you around every couple of years and they don't really care what your last job was, or what you're trained in. They will expect you will pick up what has to be learned and crack on." The recruiters saw that too.
Her varied military experience meant she had to develop better problem-solving skills, skills which are invaluable for her today. "It's being curious, being able to identify what the problem is you're trying to solve, and not thinking too much into the technology of it first. Also focussing more on the process: what am I trying to solve and what does that look like practically and then look for the IT solution," she says.
Finbar O'Hanlon: Guitarist to tech startup specialist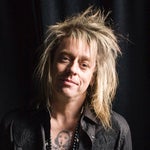 Finbar O'Hanlon started his working life plying his craft as a session-level guitarist, demonstrating the latest axes and other gear, playing in bands, or being a session muso, during which he developed a strong interest in digital media as well as audience engagement.
Fast-forward to just a few years ago and O'Hanlon had founded no less than four technology startups solving different digital media problems, two of which he took to IPO.
For him, technical certifications and the swelling dictionaries of mind-numbing jargon flowing through the tech industry obscure the big picture, he says, which is to solve problems. Along the way he has created various technology solutions now in use with some of the biggest companies in Australia, and indeed the world.
"I was a terrible coder, but I learned to code myself," he gleefully admits, adding: "Each part of the journey I learned something different along the way."
Among O'Hanlon's most important lessons was how to interact with and influence executives at board level to actually get a product built and successfully to market. Again, this goes back to his understanding of the core objective for anyone in business to solve real problems.
O'Hanlon reflects on coming to the important realisation the application of digital technologies is really just another realm of "systematised thinking", which encapsulates everything from dialectic thinking, lateral to human-centred design thinking. "And most importantly, the tribal thinking methodologies. For me, it was how do I build frameworks around how to validate what customers want, how do I validate what my team wants, what the board wants," he says.