Railcar pooling company TTX is undergoing its second digital transformation, the first of which saw it ditch its mainframe for x86 servers. Now, it's heading for the cloud.
When Bruce Schinelli, CIO and vice president of IT, joined TTX in late 2006 most of its systems were mainframe-based. "We had a very small footprint in any other kind of environment," he says. The following year, the company began rewriting its applications from the ground up, a process that took six years. "We were one of the few that actually completely exited the mainframe platform and didn't just hide a bunch of the processes in the background," he says.
Come 2017 and Schinelli was ready to map out the next major evolution of TTX's IT strategy, a process that had him thinking in terms of business processes, not applications, ranking them on two axes, from commodity to unique and from highly critical to less critical: "It's always critical to somebody, or you really ought not to be doing it," he says.
Critical, unique processes such as the way TTX calculates revenue would need to be built in-house, but many other critical processes were ripe for software as a service. So Schinelli began looking for a cloud platform to replace its ERP — at the time, an on-premises SAP system — and supply chain, HCM, and planning tools. As several of these were reaching end of life, Schinelli decided to migrate everything at once, trading the flexibility of having multiple vendors for the agility of being able to develop rapidly in a single cloud.
TTX went through a long, rigorous evaluation, which involved most of the company. "Everybody got a say. Technology was a huge component, so we got to weigh in quite a bit, but we weren't the leading voice," he says.
Ultimately, the company, which serves nine North American rail operators, decided on Oracle, which was new to TTX but with which Schinelli had worked in the past.
Turnover troubles
Despite the precaution of choosing a larger systems integrator rather than a boutique firm, TTX's migration project was dogged by staff shortages and turnover.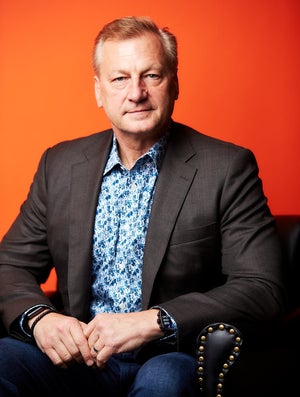 "Since a lot of people were trying to move in this space, they as well as everybody else were having a difficult time keeping the project staffed because people kept getting picked off by other firms to do much the same thing," he says. "I don't necessarily think that's anybody's fault. But I will say that the modules that we had the most trouble with had the most turnover."
The companies put retention plans and stay bonuses in place to limit the turnover, and knowledge management tools to mitigate its adverse effects, but they weren't always sufficient.
"We didn't allow any kind of customizations," says Schinelli, and weird configurations had to win the approval of the two project sponsors, himself and CFO Victoria Dudley, "and we'd already said no."
Any business requirements for configurations that did get through were clearly defined, "but how they instantiate that even in configurable cloud software could change quite a bit," he says. "If you lose your key configuration architect from your integration side, the next guy comes in and says, 'I don't like that way; we're going to do it this way.'" Such changes of direction caused both sides to do extra work, taking things apart and rebuilding them.
Get it in writing
To avoid that, Schinelli recommends keeping a written record, "not just of what they were doing, but why they were doing it that way. It'll save a lot of histrionics later."
The project kicked off in March 2019, and went live on January 1, 2020. While that's still recent, another challenge was that, when TTX moved to the cloud, systems integrators had seen few projects of that scope.
"Most people don't do it all at once, so there wasn't a lot of experience out there of overarching ability to look across all of those different modules for the end-to-end business processes that we were looking to create," he says.
Businesses might consider an ERP migration to be a technical project, but "it's really not. This is a rebuilding of all these business processes, and you need to keep that in mind," he says.
If Schinelli were reviewing integrators again, he would focus more on their global business process architects. "We may not have scored that high enough, the management consultant capabilities versus the technical capabilities," he says.
It's worth reviewing internal staff resources, too. "In any company, you go into these projects and you're always tapping the same people on the shoulder, your best people," he says. "They tend to get it done one way or the other, but they're still busy … so plan for additional staffing to cover all of this work; because you really need people to be focusing on this transformation."
After a year and a half on the new system, the company is beginning to see the benefits of regular software updates that the cloud platform brings, rather than the occasional big-bang updates of the on-premises system. It's also making a lot more data more accessible than it ever did before. "Now, when you really need to know what's going on on the financial side of our business, supply chain, those types of things, you go to one place," he says.
Next steps
With two transformations under his belt, Schinelli isn't resting. Instead, he's rethinking which processes really need to run on premises. "Even a lot of our most unique business outcomes or business processes still have large components that can be taken to the cloud and probably should be," he says.
"We're currently rebuilding our fleet management software," he says, referring to the application that handles messages about the status of TTX's pool of 220,000 railcars and tracks them in a huge SQL Server database. "A good portion of that is probably going to end up in the cloud."
The strategic questions to ask now, he says, are not about whether the software runs on premises or in the cloud, but about its structure: Does it follow containerization principles, or is it dependent on unique features of a particular cloud provider?
It comes back to the trade-off Schinelli considered for the first cloud move.
"While you will always need to get close to certain vendors for certain reasons, you want to be able to maintain at least an element of flexibility as you chase agility. Those two things are in contention," he says. "You need to put them in a proper balance for your profile, to get results."