Fueled by a spirit of renewed optimism, CEOs are setting big, bold agendas for innovation and growth that will depend on sustaining the momentum of their digital transformations. And they're looking to CIOs to build the future-ready workforce necessary to capitalize on these opportunities and drive the business forward.
In a tight labor market, with jobs being redefined and new skills in high demand, you won't be able to hire your way out of this entirely. You'll have to cultivate the talent on your team, reskilling and upskilling to meet tomorrow's challenges. And of course, none of this is for the faint of heart. It takes exceptional leaders to not only attract, engage, and retain talent but also give the business an advantage.
Here, three CIOs who are laser-focused on leveling up their workforce strategies to meet the moment offer some practical guidance for all of us as we rethink the future of work.
A workforce in flux
It's not enough that CIOs have ambitious goals and multiple transformation opportunities in front of them. Many are also still navigating a hybrid work environment, with some employees going back into the office at least part time while others remain remote.
It's something that's top of mind for Sabina Ewing, Global CIO, vice president business & technology services, at Abbott Labs, which has seen its fair share of transformation recently as one of the organizations developing technologies to fight COVID.
"Going back to the office is something everyone's tackling, and it requires courageous leadership to decide what you're going to do," she says, "We are talking about it from the prioritization of collaboration, innovation, and the nurturing of our culture. That means thinking about how we make those decisions for the sustainability of our enterprise going forward."
To be sure, the decisions aren't all so clear-cut. We've seen that productivity and collaboration don't have to suffer when people work remotely. Remote work also gives organizations access to a much broader talent pool. Yet many CIOs are concerned about what can be lost when people don't have the opportunity for in-person face time with their colleagues.
"Innovation is the part that worries me the most," says Tammy Gilbert, CIO, corporate technology group, at Fidelity Investments. "Right now, we are so scheduled back-to-back on video calls. When you schedule time with somebody, it has to be purposeful. You have to have an agenda and something you want to decide. Innovation tends to happen more frequently through casual collisions, not scheduled meetings."
Doubling down on culture
Inevitably, these conversations turn to the issue of culture. Culture, as Schwan's executive vice president & CIO Kathy Persian puts it, is a promise to your people. It's how you do things. It's what your customers see and experience working with you.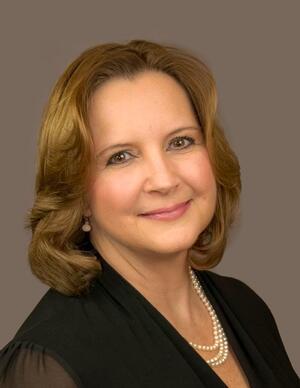 With people out of the office for 18 months and new employees coming on board, reinforcing the culture is a front-burner issue for all the CIOs I've talked with. While they're proud of what their organizations have accomplished under extraordinary circumstances, there's also a sense that they've been treading water—and now they need to propel things forward. They view culture as a key driver for getting people aligned and inspiring the innovation necessary to meet aggressive growth goals.
Just as important, they point out that a strong culture helps them hold onto their best people. With predictions of a coming "turnover tsunami," attracting and retaining top talent is critical. One way Fidelity is creating a more engaged IT workforce and moving faster to innovate is by building a culture of empowerment, where decisions are pushed down to small teams that have the agility, flexibility, and ownership to make things happen. Gilbert says the key for success is setting clear objectives, then giving teams the autonomy to make decisions on how they accomplish those objectives and how they work together.
Talent takes top priority
The good news: "Workforce/talent" is now a pillar on most CIOs' overall strategy. The bad news: It's almost always the last one, and the one with the least amount of traction.
That's not the case for the CIOs I spoke with, however. For them, talent truly is a top priority.
In Ewing's view, the need to help the organization deliver on transformation and change is precisely why talent needs to be the number one pillar of a CIO's strategy. The momentum you get from growing your people will enable you to deliver on the remaining components of your strategy, or what she calls "21st Century IT." In other words, you can't transform the business without transforming people's skills first.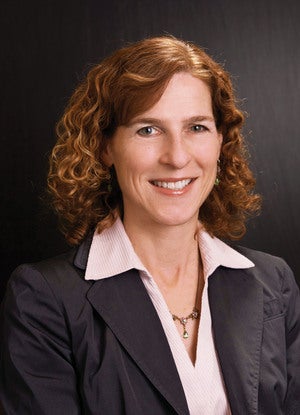 Not only are technologists in the best position to help drive results in every area of the organization, they also need to be able to collaborate with business partners and lead the way on transformation. And that requires more than just technical expertise. To that end, Abbott's talent priorities include developing the business acumen of technologists as well as giving them opportunities to expand their digital competencies. Mobile microlearning allows them to learn on the go so they can keep building new skills, even if those skills aren't directly related to their job today.
Like Ewing, Gilbert says Fidelity is cultivating the skills transformation by putting talent upfront in their strategy. In addition to conducting skills assessments to identify strengths and gaps and dedicating time for associates to focus on learning, Fidelity's talent strategy also emphasizes internal mobility, which Gilbert says not only provides associates more career opportunities but also gives them a deep understanding across the business.
Getting that broader exposure inspires fresh thinking and can help build new, consultative muscles, an approach that Persian, who comes from a consulting background, believes all IT professionals can benefit from taking in their work.
"What we're accountable for is delivering value to the organization," she says. "We can have the best technical skills in the world, but if we're not listening to our business partners and understanding our strategy, it's a big miss."