IT leaders have long decried technology deployed outside of their purview as the bane of their existence. This so-called shadow IT spurred heated arguments between CIOs who believed it was incumbent on them to lock down tech and business-line leaders who believed it was their right to buy or build software to support their work.
But the tide is turning for notable reasons. First, the rise of low-code and other automation tools that help "citizen developers" build applications is democratizing software development beyond IT's control. Second, supporting this cohort of business technologists rather than cracking down on them can help lighten IT's workload, which has grown unwieldy with the acceleration of digital business imperatives.
When lines of business buy or build their own technology, it provides a kind of "pressure-release valve" that helps reduce the number of projects overstuffing IT's pipelines, says Lenovo CIO Art Hu. The do-it-yourself trend also suggests that IT may not be doing everything it can to support the business, says Hu, who has reckoned with everything from unsanctioned cloud instances to marketing websites. "If the business has needs that IT wasn't able to meet in time, then they are compelled to get something else," Hu tells CIO.com.
The numbers favor DIY tech
As a result, tech chiefs seem increasingly willing to welcome this era of "business-led IT." Up to 80% of technology products and services will be built by non-tech professionals, with total business-led IT spend commanding up to 36% of the total IT budget, according to Gartner analyst Rajesh Kandaswamy. "These buyers' needs do not always fit neatly into offerings from traditional providers," Kandaswamy says. And CEOs who view new digital business opportunities as a "team sport" are largely okay with this work happening outside the purview of IT, Kandaswamy adds.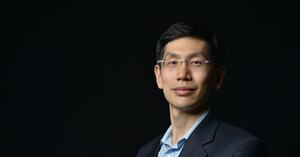 CIOs don't need to view this as a nefarious trend. When a tech chief reaches out to a business peer over unsanctioned technology use, it initiates a conversation about how everyone can work together going forward, Hu adds.
For instance, when Lenovo's business lines experimented with robotic process automation (RPA) they eventually required help working with their vendor and turned to IT for help. This roadblock enabled the business to come to terms with the technology on its own timeframe, fostering a healthier relationship with IT. "When done right, [business-led IT] could lead to proper devolution of decision making and empowerment for the business," Hu says.
Supporting the business with governance and guardrails
Indeed, as businesses reimagine themselves as tech companies, it's incumbent on CIOs to work with their business peers to create sensible solutions for employees and customers. One way to do this is to create healthy frameworks for technology procurement and citizen development that dovetail with the company's technology architecture, which is what Stephen Franchetti is endeavoring to do as the CIO of Samsara.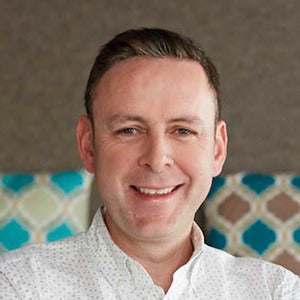 The software maker's IT team handles enterprise data services and DevOps environments, as well as ERP and CRM. But business lines such as marketing and sales procure their own software within the construct of the IT architecture, respecting security and compliance standards designated by IT. Tech chiefs must cater to this type of hybrid ownership arrangement, Franchetti says. "If IT doesn't recognize that this is a phenomenon, they'll be left behind," says Franchetti.
Nielsen CIO Pat Dineen has been on both sides of the business-IT coin. Transititioning into IT after stints leading products, sales, and marketing , Dineen knows well how asking for forgiveness rather than permission when tacking on technologies can serve the business — and draw the ire of IT. Still, Dineen notes, "The fastest route is not always through IT."
Since joining Nielsen two years ago, Dineen has altered the IT operating model, getting product teams to "own the cost and administration of technology they require to execute." His team supports the business with security guardrails and in mediating with vendors. While he does manage some dedicated teams for critical business systems, such as CRM, Nielsen's finance and HR departments are governing critical migrations to SAP S/4 HANA and SuccessFactors systems.
"It's almost like shadow [IT] is operating in daylight and it's a good thing," Dineen says of the business-led IT arrangement at Nielsen. "I'm a big advocate for it."
The case against business-led IT
Companies whose data products are the lifeblood of the business may need tech leaders to put the clamps down on external tech spending. Such is the case at Quotient Technology, whose technology services inform marketing campaigns, says Lenin Gali, who in his dual roles as CIO and CISO must prioritize IT security like few other IT leaders.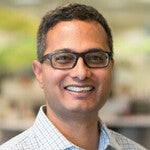 "When cyber security and privacy compliance are increasing the reliance on data governance of the company's business model, it makes business-led IT challenging and risky," Gali tells CIO.com. Quotient eliminates shadow IT by making its procurement department the central clearinghouse for all purchases. Legal plays a critical role in the decision-making as well.
But Gali acknowledges that a vertically connected purchasing program offers the best governance at a time when automation tools fueled by machine learning and artificial intelligence are on the rise. "The evolution of technology will only get more and more aggressive and the implications of that will strain larger organizations," Gali says.
IT leaders such as Honeywell Chief Digital Transformation Officer Sheila Jordan are combatting this by winnowing out best-of-breed tools in favor of platform-centric approaches purchased, deployed, and managed by IT. Jordan, who has worked in organizations where shadow IT has been prevalent, says business-led IT doesn't lend itself to the vertical integration required to execute digital strategies.
Business-led IT is inevitable
One could also argue, as Pegasystems CTO Don Schuerman does, that it is because companies are aggressively pursuing digital transformations that tech acquisition is fanning out across business lines like wildfire. Even so, this hardly means IT will be neutered. Schuerman likens that issue to when restaurants shut down amid COVID-19. Although more people cook at home, everybody is not going to become a master chef. Just as some meals are best left to the pros, so too are many IT initiatives, such as ERP and CRM, Schuerman says.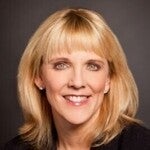 As this happens CIOs must put themselves in the middle of any business-led tech decision, particularly as companies build more digital products, Gartner's Kandaswamy says. "If they don't do that, then they'll find their role will be without power," he says. "Tech is too important for a company future to be left to one department."
Tips for supporting business-led IT
IT leaders forging forward with this approach over the following advice:
Become a concierge to the business. The business needs concierges and partners rather than tech gatekeepers and order takers, Kandaswamy says. "For them to retain influence, they have to cede some control," he adds. Fueling product operating models is one way to do this, enabling IT to become much more business savvy.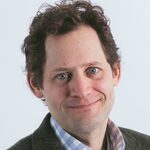 Lead with a cross-functional collaboration mindset. IT isn't always going to be able to get to every class of problem inside the business. CIOs can lend guidance, tools, and guardrails across a broad range of interests, says Pegasystems' Schuerman. To do this, IT leaders need to work with the business to form fusion or cross-functional product teams. Armed with the right staff, these teams can distill the language of technology into familiar metaphors that point toward desired business outcomes. "IT needs to think about building a playground for the business, but one that is fenced in so that kids don't go running off," Schuerman says.
Build up a composable inventory of integrations. Just as developers create software libraries, IT can build up a library of composable integrations, including APIs and microservices, that provide connections to back-end systems, Schuerman says. When the business needs a new connection, they can procure it to do their work. "Leaders who don't provide a composability framework for business partners are going to miss opportunities for the business to innovate," Schuerman says. "The business will do it anyway and IT will get called in to clean it up."