On any given day, UPS delivers roughly 21 million packages (far more in December), creating millions upon millions of data points as it tracks the real-time status of each of those packages as they move across the company's shipping network.
In the past, UPS relied on historical data and know-how from expert planners to track package status, but that approach was imprecise and scaled poorly.
"The processes and approaches of the past are not going to help UPS adjust to the very dynamic nature of supply chain management today," says UPS chief information and engineering officer (CIEO) Juan Perez. "Our customers today have much more complex supply chains. The movement of shipments from shippers to receivers is getting much more complex because of the way that products are distributed across the network. The customers are demanding more precision in terms of when we deliver things. The tolerance for failure in these networks is lower and lower."
A single source of truth
To get a better handle on its data, UPS created the Harmonized Enterprise Analytics Tool (HEAT), a business intelligence platform built on Google Cloud with the capacity to run on more than 1 billion data points per day. It captures and analyzes customer data, operational data, and planning data, and can continue adding new events as they happen in the lifecycle of a package. UPS has won a CIO 100 Award in IT Excellence for HEAT.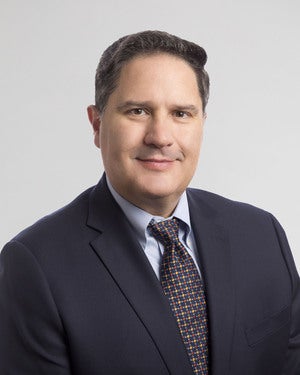 "HEAT helps us make better decisions in the way that we move packages across our network, the way that we plan our network, and the way that we provide information to our customers," Perez says. "It analyzes millions and millions of data points every single day to ensure that we are constantly providing the most-up-to-date information as to the status of a package, which then feeds all kinds of other systems that allow us to do better planning and better management of the network, better support in the way that we process packages across the organization."
The HEAT platform creates a single source of truth for all UPS operations data. It analyzes more than 5.3 petabytes of data per week. It leverages predictive analytics, machine learning, and multi-model forecasting with proprietary randomness and seasonality growth factors to support forecasting, operations visibility, optimization, and reporting.
Building in resilience, flexibility
HEAT's ability to help UPS adjust was put to the test in February 2021, when a massive winter storm affected much of North America, causing many deaths, and leaving more than 9.9 million people without power. The state of Texas was hit particularly hard.
"It was a really impactful storm, but UPS was able to continue to run," Perez says. "A lot of the things that we did in terms of being able to rebalance the network, move packages around the impact area so that we could continue the movement of packages across the network, and make a very quick recovery and get operations back to normal was because of the availability of data and our ability to analyze that data to adjust to all the changing conditions around us."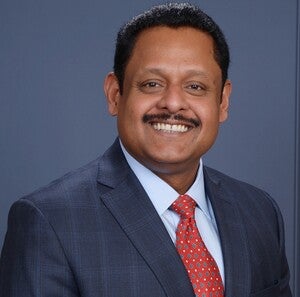 Creating a digital twin of the shipping network was vital to that ability to recover quickly. "Once you have a digital twin, you can manage the network in a very efficient way, departing from the world of static reporting," adds Satyan Parameswaran, president, UPS Information Technology.
With ever more real-time and near real-time data becoming available, Perez's team is adding more automation that will allow the intelligent platform to execute changes without human intervention. That, he says, will make the shipping network more even more resilient and flexible.
Lessons to live by
At UPS, data strategy is more journey than destination. "As big as we are and as good as we are with using data, one thing that I know is that the journey towards having a solid data strategy doesn't really have an immediate end here for us," Perez says. "We have to be constantly constructively dissatisfied with the state of our technology and the state of our data, so we can be constantly making improvements to support the business."
Perez is keenly focused on providing value to the company rather than following the allure of the latest and greatest hyped technology. To that end, UPS invests in technology that has great potential to change the way the company does business, that will provide new insights that help the company run more effectively, or that will generate more revenue, improve its service, or improve safety.
"That's the first, key lesson to keep in mind: Put your money on those things that will matter most to the organization," Perez says. "Secondly, it's really easy to give up on these initiatives and none of these things are easy. If anyone tells you that implementing large-scale analytics projects is an easy thing to do, that's just not true for us. These are really difficult things."
That said, Perez notes it's also essential to stay clear-eyed about projects. It's essential to understand when a solution has reached a point that it's no longer feasible to implement.
"It's a balance, but it all starts with making sure you invest in the things that matter most, supporting those things through the difficult times, but also knowing when it's time to pull out if you're not getting the outcomes."