Enterprises need technology talent. Lots of it, and in a variety of areas — especially those with high demand, such as artificial intelligence, data analytics, cybersecurity, and internet of things (IoT), to name a few.
Fortunately, beyond the traditional job market, there's a wealth of potential resources they can tap: the hundreds of colleges and universities that offer programs in IT-related areas and that are eager to work with companies to help meet the skills gap and provide experience for students and opportunities for researchers and educators.
Here are several effective ways organizations are partnering with higher-education institutions to help fill the talent gap.
Tech incubators and research
Financial services firm Capital One has partnered with some of the nation's top universities to further research in areas critical to its business, in addition to broader project collaboration, research exchanges, physical lab space, and talent development and recruitment.
The firm kicked off its first university partnership in 2015, when it opened Capital One Illinois Digital Campus Lab with the University of Illinois. The Lab initially focused on research and experimentation in data science and data technologies, as well as on infrastructure automation and the use of modern programming frameworks and technologies, according to Cat Posey, senior director of the Center for Machine Learning at Capital One.
The company has since expanded this partnership to include a technology incubator model, and has forged a relationship in this area with the University of Maryland.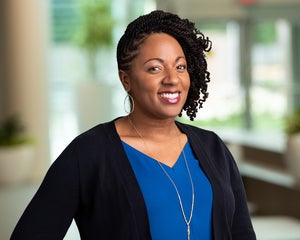 "Our University of Maryland Tech Incubator helps drive research and innovation for Capital One, and also for the Greater Washington [D.C.] region," Posey says. The goal of the incubator is to not only contribute to the growth of technology talent, but also help develop innovative new technologies.
The incubator program hires up to 40 undergraduate interns per semester. These interns learn key concepts about IT and are cleared to proceed to an internship program hosted by Capital One's human resources team and ultimately into the company's Technology Development Program.
The company is involved in other engagements with universities, Posey says. For example, it's a founding partner of the Diversity Initiative at the New York University (NYU) Center for Data Science. The center is the focal point of a university-wide initiative in data science and statistics, established to help advance NYU's goal of creating a leading data science training and research facility.
Capital One will support the diversity program at NYU by providing scholarships and financial support to students, funding research projects, providing travel funds to disseminate research at conferences and seminars, and hosting seminars.
"As businesses continue to identify new areas of tech and innovation potential, such as through data research, artificial intelligence, and machine learning, strong relationships with key universities can support companies' appetite for recruitment and growth," Posey says.
Beyond helping with recruitment for technology positions, "we've seen some great business results from our programs, including accelerated project timelines, reduced cost, and added features to products," Posey says.
For example, the technology incubator programs have led to the development of an administrative console and dashboard for a customer-facing internal event management product, as well as a framework for microservices that enable nontechnical professionals to build workflows.
IT apprenticeships and internships
Healthcare provider Intermountain Healthcare's Care Transformation Information Systems (CTIS) department is working with universities near its Salt Lake City headquarters to identify summer interns and apprentices for various roles.
"We typically try to budget for 30 to 35 students to fill these positions, that then become a pipeline for attracting the best and brightest for full-time positions upon graduation," says CIO Ryan Smith. "It's a 13-week, real-world experience in areas such as data analytics, data warehouse, quality assurance, software engineering, telecommunications, desktop help, computer support, and cybersecurity."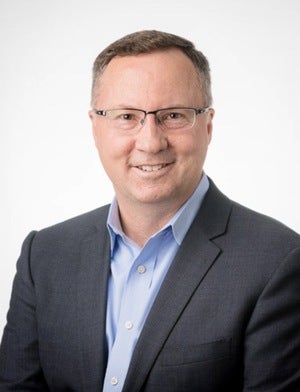 In addition, the company works year-round with student apprentices pursuing careers in cybersecurity, to work in its security operations center.
"A benefit of this program is the mutual learning that takes place," Smith says. "The students learn from our team members, and we learn from the students as they bring fresh perspective, new skills, and energy. This pipeline of talent has been key to many of our new hires over the last few years."
About 10% of Intermountain's interns end up gaining full-time employment when openings within the organization are posted, Smith says. Intermountain has been partnering with local universities for a number of years to recruit students into apprentice roles, he says.
"The recruiting process for the summer apprentice positions kicks off each spring by having our hiring managers attend job fairs held at each local university to meet and greet students, discuss our available positions, and provide on-the-spot interviews for those that are interested in our positions," Smith says. "The drivers for this program are to match students looking to gain real-world experience with the types of skillsets our organization is trying to attract, both for summer project demands and as an important part of our talent pipeline."
The apprentice program and year-round work with students in other areas of CTIS "almost always culminates in a win-win scenario for the students and our team members," Smith says. "A primary benefit to the students is the opportunity to gain real-world experience and technical skills at one of the nation's leading healthcare organizations, helping them stand out from other students as they prepare to enter the job field, as well as giving them a leg up for future consideration at Intermountain Healthcare."
For Intermountain, the program serves an important role in the development of the talent pipeline "by identifying less seasoned but highly ambitious future workforce members equipped with the latest in technology skillsets and a fresh perspective," Smith says. "In addition, we're able to make significant progress on multiple projects that otherwise wouldn't be completed nearly as quickly using our existing team members."
Grant programs
Bank of America in June 2021 announced a $1 million grant program with Virginia Commonwealth University (VCU), with the goal of helping students gain technology skills.
"The grant is the latest milestone in a partnership to increase access and participation in high-value engineering, data science, and computer science education at VCU and partnering institutions," says Sumeet Chabria, global COO of technology and operations, and head of Global Business Services at the bank.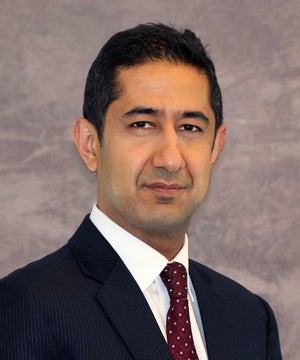 "Both Bank of America and VCU believe it is essential for the academic community and business community to collaborate on many levels to expand technology education pathways and create programs to ensure the success of students, including from diverse communities," Chabria says.
The bank's partnership with VCU began with a $500,000 anchor grant in 2007 to support the construction of the College of Engineering East Hall. Since then, the university and Bank of America's Global Technology & Operations team have built a growing partnership focused on inspiring the next generation to pursue careers in science, technology, engineering, and math (STEM), teaming up with local high schools and technology education programs.
In December 2020, the Bank of America provided VCU with a $100,000 grant to facilitate data science education at the university and support the college's efforts to create innovative technical education pathways that provide access to diverse communities.
Grant funds are paired with mentoring and classroom support from a group drawn from the 1,500 IT staffers employed locally by the bank, as well as members of the broader technology community.
"Bank of America and VCU are also committed to advancing technical education opportunities for nontraditional students, including first-generation college students and those from communities of color," Chabria says. Grant funds go toward ongoing initiatives to increase the talent pool of data scientists, coders, developers, and information security specialists.
"We are focused on building a strong, diverse talent pipeline of future leaders," Chabria says. "Through recruitment efforts and partnerships, we're attracting some of the best and most diverse talent from around the world."
The $1 million grant recently announced builds on the bank's commitment to VCU and Central Virginia to create STEM education pathways for students from diverse communities, Chabria says.
With technology disruption escalating during the pandemic, the need to develop STEM skills is at an all-time high, Chabria says. "Our partnerships with VCU and others help to develop and deepen the expertise of computer science, data engineering, and business development talent both now and in the future," he says. "This is not only true for developing and hiring talent for Bank of America, but also for other businesses in the communities where we operate."
Technology institute
Financial services company Northwestern Mutual in 2018 formed a partnership with Marquette University and the University of Wisconsin-Milwaukee (UWM) to create the Northwestern Mutual Data Science Institute. One of the goals of the institute is to advance Milwaukee as a national hub for technology, research, and technology talent development.
Northwestern Mutual is committed to building a center of excellence around data science, and the partnership is part of the effort. The company pledged to contribute $15 million to the institute over a five-year period, to support an endowed professorship at each university, research projects, new data science faculty, development of expanded curriculum, K-12 STEM learning opportunities, and pre-college programming.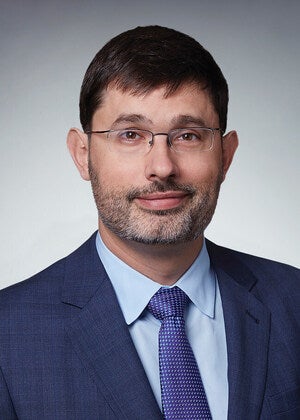 Marquette University and UWM each pledged to invest more than $12 million in data science education and research by existing data science faculty, bringing the total commitment in the effort to nearly $40 million.
The first classes in the Institute were launched as part of the 2019-2020 academic year. Beyond funding, Northwestern Mutual provides classroom and office space in Cream City Labs, the company's innovation lab. Its data science leaders also partner with the universities on teaching opportunities, mentoring, and internship programs, and help provide insight on how student curriculum can better align with current business and industry needs.
"Preparing our future workforce and aligning curriculum with business needs is essential," says Neal Sample, CIO at Northwestern Mutual. "As data science becomes more critical to how companies do business, Northwestern Mutual recognizes the need for strong talent with skills and passion in related tech fields is essential for long-term success of both the company and larger community of Milwaukee."
Northwestern Mutual is also a founding member of the Milwaukee Tech Hub Coalition, which brings together companies, entrepreneurs, educators, and other stakeholders interested in growing diverse technology talent in the region.
In addition, the company is a sponsor of All-In Milwaukee, a college completion and career placement program that strengthens education and career opportunities among talented yet underrepresented youth through financial, academic, social, and emotional, and career readiness support. It will provide more than 80 scholarships to Milwaukee area students in the next four years.
"We're only as strong as the community around us," Sample says. "By creating dedicated programs and working with partners to increase pathways for education and career opportunities, Northwestern Mutual is helping to close the achievement gap, advance Milwaukee as a tech hub and build the next generation of tech talent for our hometown and beyond."