Most companies leaned into digital technologies to fortify their customer experience (CX) during the COVID-19 pandemic, whose tailwinds accelerated collaboration between IT departments and business lines like never before.
Brands that adapted their journeys to accommodate customer preferences for digital channels throughout the pandemic have thrived. Their common denominator? Fifty-three percent of leading companies said that customers expect them to regularly innovate with more relevant products, according to Accenture research.
Signet Jewelers earned plaudits for offering video sales consultations to its customers and beauty brand Estee Lauder doubled down on augmented reality (AR) to enable consumers virtually "try on" makeup. Calvin Klein and Tommy Hilfiger brand PVH boosted ecommerce sales by prioritizing ship-from-store capabilities and mobile website conversion, while Ralph Lauren digitized its store experiences.
For some IT leaders, corralling customer sentiment about digital touchpoints is critical in reducing information siloes, a thorny issue for many businesses.
RFPIO CIO AJ Sunder scours social media and internal exchanges between customers and employees in the company's CRM system, the better to inform business peers about how the company's products are landing with customers. "The CIO's role is to make sure these processes are properly integrated," says Sunder, who is also co-founder and chief product officer of the SaaS company.
Here other IT leaders share their work shoring up their digital CX.
Walmart revamps guest checkout
During the pandemic Walmart accelerated a plan to reduce friction in its guest checkout experience by modernizing both the underlying core platforms and the front-end interface. The technology system, called Cloud Powered Checkout (CPC), is paying off for the big-box retailer, helping guests cruise through checkout while making it more efficient for store associates to serve them, according to Wes Sweet, Walmart's vice president of global technology.
CPC facilitates transactions both in cashier and self-checkout systems as well as for Scan and Go, the mobile self-checkout experience consumers use via the Walmart application on their smartphones. The platform replaces a decades-old system written in C, a programming language that is no longer widely taught. Also: The system was tethered to the x86 desktop architecture, limiting Walmart's options to adapt it to iOS and Android platforms.
CPC's Java and microservices-based architecture is more conducive to being adapted for various hardware types and architectures, says Sweet. Plus, CPC's "plug-and-play" APIs enable Walmart's tech team to "be ready when the business comes up with a new market," Sweet says.
CPC is fueled by Walmart's hybrid cloud, a blend of private clouds and Microsoft Azure public cloud infrastructure, as well as edge systems that help process information more rapidly at checkout systems and servers in stores. CPC is currently leveraged in all US stores and clubs and in most global markets.
Ally Financial pursues power of personalization
All-digital bank Ally Financial has sharpened its focus on CX under the leadership of Sathish Muthukrishnan, chief information, data, and digital officer. Since joining the company from Honeywell in 2020, Muthukrishnan has embedded design and user experience with his tech team and overseen a number of initiatives to improve how customers interact with the company.
One initiative in the works, Ally Next, allows customers to customize how they view their Ally services online and via mobile devices based on their preferences. "It's about putting the power of digital experience in the hands of customers," Muthukrishnan says.
Ally is also broadly using artificial intelligence (AI) to help slice information to provide more personalized service, a practice Muthkrishnan refers to as "segment of one," intended to make people feel as if they are Ally's only customer. This includes Ally Assist, a virtual assistant that helps answer customer questions about finding an ATM, deposit amounts, and other queries via digital channels.
To bolster this personalization practice, Ally is working with Microsoft to use quantum computing to process a wide breadth of data at significantly lower error rates. "The aspiration is to provide the right financial product at the right time to the right customer for the right price," Muthkrishnan says of Ally's embrace of quantum.
Muthukrishnan is seeking to hire as many as 500 tech employees, including software engineers, data scientists, and cybersecurity experts, this year.
Raytheon overhauls its engineering culture
Defense contractor Raytheon Technologies has embraced a holistic approach to developing and testing "digital threads." That approach includes agile test and learn approaches throughout engineering, manufacturing, and the supply chain, a departure from past practices in which software was "serially developed," according to Brandon Bradshaw, digital engineering products and capabilities lead for Raytheon's Intelligence & Space unit. The threads help shorten development cycles, collect feedback, and iterate to help the organization incrementally build out product features.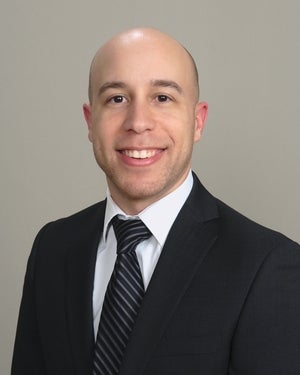 "There is a mandate to keep pace with the changing environment and [digital threads] allows us to test and vet those designs more quickly and thoroughly," says Bradshaw, adding that the threads weave together tech such as high-performance computing, analytics, and digital engineering.
Early fruits of this engineering culture overhaul include FORGE (Future Operationally Resilient Ground Evolution), a prototype data processing system as part of a $197 million contract with the US Air Force to upgrade the service's missile warning architecture. FORGE collects data and exposes it across a variety of platforms to help DevSecOps teams build and expose new apps "almost like the iPhone app store," Bradshaw says.
The challenge of the digital thread approach? Ensuring that Raytheon builds and tests software with the "same amount of rigor while going faster," Bradshaw says. He adds that the approach affords Raytheon the opportunity to save more lives and keep people safe.
Visible leans on data
Sometimes IT leaders must fix faulty systems before they can focus on CX. Such was the case for Himanshu Niranjani, who found himself cutting through layers of complexity when he joined Verizon-owned Visible, an all-digital wireless startup that sells cut-rate data plans, as CTO in 2020.
Early in his tenure, Niranjani stood up "two-pizza" engineering teams — aping the model made famous by Amazon.com. Leveraging CI/CD pipelines and cloud-native development processes, these teams consolidated two codebases while fixing more than 30 systematic engineering issues.
Under Niranjani, Visible introduced Blue Glove, an initiative to build an AI chatbot to provide more personalized customer service. This required building a new data team to create ML software capable of helping customers quickly get the most relevant answers to their questions, as well as anticipating when customers might run into problems porting their mobile numbers and other issues.
This work helped Visible increase delivery of product and platform features by 10x and improved the customer satisfaction score by 30% over the prior year. Niranjani attributes his success to his "Plan, Build, Run, Scale, Serve" approach to engineering, with the last pillar critical in fostering customer obsession.
"It all boils down to how you serve your customers, how you take their feedback about your product, and how you iterate to keep making the product and the customer's experience better and better," Niranjani says.
More on customer experience: