CIO Amy Evins and her team have moved away from talking about technology as something that supports the products the company sells to instead focusing on IT that creates experiences customers want.
"Even just five years ago, when CIOs talked strategy, it was about growth, it was very product driven. The customer was kind of talked about, but the customer was not in the forefront," she says. "But there has been a huge pivot over the past two years, because now the customer is at the center, and at the center all the time."
That customer-centric focus requires both a different mindset and a different way of working, says Evins, CIO of LPL Financial.
Evins sits on two customer-focused councils within her company so she can gain insights into what customers want. Her IT department has adopted agile methodologies, which bring customer input into the software development process. And she and her staff are using new metrics, such as Net Promotor Scores, to determine whether they're meeting customer expectations.
"We can't lose sight of that customer. We've got to make sure we keep customers in the center so we're able to deliver the right solutions," Evins says.
Customer-centric IT
Other CIOs are experiencing this shift as well and now see customer experience as a priority. Findings from IDG's State of the CIO survey prove it, with 78% of responding IT leaders saying that interacting directly with customers has increased in importance during the past year.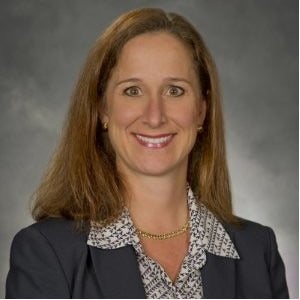 "Customer experience is critical to how companies win today, so it is a priority for organizations. And it can't happen without the CIO and IT," says Mazen Ghalayini, managing partner at consulting firm West Monroe and leader of its Product & Experience Lab.
Customer experience, or CX, is all about how an organization interacts with each and every customer whether in digital spaces, in the physical world, or a combination of those. The goal is to deliver experiences that — in the parlance of CX — "delights" the customer.
Multiple studies show that organizations increasingly compete based on providing positive experiences that can differentiate them from others. That, in turn, has put pressure on CIOs to deliver the technology needed to power interactions that truly fulfill customer expectations.
"CX is the new business imperative," says Joe Murray, chief digital officer of North America at Thoughtworks, a technology consultancy. "Given that more and more customer experiences are digital experiences, CIOs must develop their inner [chief product officer] to succeed. Companies that truly shift their entire mindset and operating model around delivering a branded, differentiated customer experience are [achieving] the highest levels of brand equity in their markets and as a result enjoy much higher shareholder value than the S&P."
CX acceleration
The importance of customer experience increased during the pandemic, as the world shifted en masse to digital interactions. And some companies have responded. Forrester Research's US 2021 Customer Experience Index found that 21% of brands saw a significant increase in their CX score compared to 2020.
"The pandemic forced brands across industries to change their approach to customer experience suddenly. As the coronavirus crisis worsened, brands responded to evolving customer needs with digital transformation, new shopping options, and different ways to interact with customers that emphasized safety. The increase in scores can be attributed to the goodwill the brands built with customers — their CX equity — in creating experiences that reassured customers of their safety," Forrester said in releasing its index.
Forrester identified the top 5% of brands as CX elite, a list that includes Chewy.com, Etsy, Lincoln, Navy Federal Credit Union, and Trader Joe's.
But many organizations still have plenty of work ahead. More specifically, experts say those organizations must do more work around delivering great experiences at scale and creating stellar experiences when they involve a combination of in-person and digital interactions.
"There seems to be a new any-channel strategy emerging where businesses need to deliver a consistent and delightful experience across a more diverse spectrum of channels through which customers want to interact with them," Murray adds.
Top CX challenges for CIOs
The customer experience imperative is relatively new for many CIOs, who in past years had prioritized technology availability, efficiency gains, and infrastructure modernization.
Those requirements are still vital, say CIOs and executive consultants. But IT leaders now must focus on leveraging all those prior elements — availability, efficiency, modern infrastructure — to create the experiences that customers seek.
Yet even when CIOs are able to do that, they still have to contend with another big challenge: truly understanding the customer.
CIOs and their IT departments don't often have a direct line to their organization's end customers or consumers in general. (In fact, IT teams have only created direct ongoing interactions with employees — their internal customers — in the past several years as they focused on delivering better experiences to those constituents.)
So CIOs must rely on others for that customer connection, according to management advisors.
"The CIO is never the right person to be the top advocate for the customer," says Yonas Yohannes, a principal in technology transformation with The Hackett Group, a business advisory firm. "What I typically see, and what I support, is the product marketing office as the top advocate. It's one of the best entities to have the understanding of what the customer wants. So the business owns the customer experience and has the specific analysis on what's needed. The CIO then provides the technology capabilities [required to meet] those needs."
That setup doesn't mean the CIO waits around for instructions, however.
Instead, it acknowledges that "identifying customer desires and needs isn't the CIO's or IT's role," says Chris Key, senior director and leader of the IT Executive Advisory Program at The Hackett Group.
Still, many CIOs are hitting roadblocks in this process.
For example, some companies have shifted CX to CTOs and, in doing so, leave CIOs out of CX conversations even though CIOs must deliver the technology infrastructure (such as automation, cloud resources, and data pipelines) that enables digital services and stellar customer experiences.
In other cases, CIOs work in organizations that still see IT as a cost center and consequently leave CIOs out of CX strategic planning.
"If the enterprise mindset is still very traditional around IT, it's going to be an uphill battle for the CIO," Ghalayini says. "Or if you have an organization that doesn't believe customer experience is how companies will win, that doesn't believe you need to invest and evolve into that, then it's going to be difficult for the CIO to achieve this agenda."
Those issues aren't the only ones challenging CIOs and their teams.
CIOs and their IT departments also often remain challenged by how rapidly markets change and how quickly customer desires evolve and therefore how fast their own IT department teams, processes, and technology must move to keep pace.
CIOs delivering CX success
According to Forrester's CX index, top-performing brands "lean into meeting core customer needs. They outperformed all other brands in effectiveness and ease. … Additionally, the highest-scoring brands understood the key emotional needs of their customers and provided emotionally pleasing experiences."
Forrester further points to the need for resolving issues quickly and demonstrating empathy, adding: "CX pros must have a disciplined approach to envisioning, designing, and delivering consistently high-quality experiences."
The ability to deliver that pays off. Forrester notes that even minor improvements in CX can translate into tens of millions of dollars for the organization.
IT leaders at companies that succeed with CX share certain traits, according to researchers, consultants, and IT leaders experienced in customer experience initiatives. To start, these CIOs are aligned with their C-suite colleagues enabling them to deliver the IT infrastructure needed to support what the business wants to achieve.
"The innovations are parallel to what customers expect," Yohannes says. He notes that these CIOs create flexible infrastructure so IT and the business can pivot as quickly as customer expectations change. The technology is also well integrated so it can support seamless, consistently positive experiences across channels. This means investments in cloud, microservices, automation, and intelligent systems such as chatbots.
Additionally, successful CIOs have cultivated the talent they need to support this infrastructure. They've created agile cultures that embrace a product mindset, and they focus on fast, continuous delivery of new functions and improved services.
More importantly, they know how to bring all this together.
"Customer experience can't be thought of independently," Ghalayini says. "You can't have an amazing app but not have it connected to everything else that's related to that experience."
Bharat Poddar, managing director and senior partner at Boston Consulting Group, says his firm has consolidated the elements required for IT to build a strong customer experience program under the acronym MIDAS:
Measure the business impact beyond survey results
Innovate by re-engineering processes using human-centric design principles
Deliver customer journeys by integrating front-line and back-end teams
Activate a customer-first culture
Synchronize and unify customer engagements across channels.
"Cloud, digital platform, data architectures, modernization — CIOs need to do all that, and at the same time they have to deliver customer experience and they have to do that at a lower cost and securely," Poddar says. "They might seem like competing priorities, but CIOs need to solve them all simultaneously."
He adds: "CIOs know customer experience is important. The challenge now is getting their own organizations mobilized and trained to deliver."