Indian telecommunication company Atria Convergence Technologies (ACT) has been its digital transformation journey for the past four years. This has helped them stay competitive during the pandemic, says Hara Prasad Kar, CIO at ACT.
The core issue was the intensely manual process: When a new customer comes onboard, a sales executive visits the customer's place to check if they have fiber cables available in the area. The sales executive then visits the customer's house to collect the necessary documents to complete the KYC [know-your-customer] process. They take pictures of the documents, then send the pictures to the back-end team, which processes the information.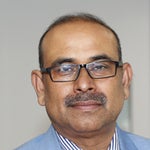 Present in 19 cities with more than 2 million customers, this process was getting too overwhelming for ACT. "The turnaround time was extremely high. Visibility was absent from a management perspective. Interdepartmental coordination lacked, and this subsequently increased the manual work," Kar says.
So ACT decided to make the process more digital and less siloed, via a cross-functional effort. "The business team, IT team, and sales team brainstormed together. During these sessions, we discussed ways to avoid manual process," Kar recalls.
The decision to go completely digital was, however, a top-down one at ACT. The board members, including the CEO, made it an organisational mandate. "With the increased volume and complex process of re-engineering, digitalisation is now the necessity and not luxury," Kar says. "Organisations will become very inefficient and noncompetitive if this complexity and volume is to be managed manually. Management's commitment and mandate is very critical, not only to drive the digitisation but also to implement it across the organisation. Adoption is an equal challenge or sometimes more challenging than the implementation of a digital drive. Without a top-down approach, it's very difficult for a wide adoption in an organisation."
The journey to the zero-touch digital initiative
ACT approached the digitalisation conservatively. "Instead of aspiring something big, we started with low-hanging fruits. It started with a basic idea of raising and closing a ticket online," Kar recalls. "We then decided to digitalise the sales process and called it the zero-touch initiative. We designed a GIS [geographic information system] algorithm in-house, on top of Google services, through which a customer can find out for themselves if we are present in their area. The next step was KYC, and we took help from third-party because of a certain government mandate; we integrated with Khosla Labs for the KYC process."
Bringing in a full, world-class technology solution may not answer all the problems, Kar says. Instead, what's important is to ingrain business value. One mistake that CIOs tend to make is underestimating the scalability challenge, he notes, which is why he favours starting small. "Many times, we tend to start small and see where it goes. It's always better to have three to five years of digital roadmap for better visibility, then provision computing and infrastructures accordingly. This will help businesses sail. If this is not done, it would be a pain rather than an enabler," he warns.
The entire project was built on a Java framework with SQL and MongoDB architecture as the back end. Android was used for the mobile application and AngularJS for the web module. Out of the 150 people of ACT's IT team, 30 played a major role in developing the solutions for the sales executives and field agents. While most of the skills were found in-house, ACT had to hire a few people for developing its Android application.
For the KYC component, settings the right expectations was the key to a successful vendor partnership, Kar says. "We had a thorough techno-commercial evaluation and set a timeline for it. The integration with Khosla Labs took three weeks. It was closely and tightly monitored and delivered on time. We have a reward and penalty mechanism which is very clearly defined in the SLA."
Kar says that keeping a realistic timeline helped reduce the stress of completing the project on time. Because most part of the solution was developed in-house, it didn't involve any big budgets. "The whole stack was built on open source, so we didn't have to spend money on any kind of licenses. The only place we needed budget was for the data centre, and we had enough for that," he says.
ACT follows a 60/40 approach when it comes to building a team for any tech implementation, where 60 percent of them are experienced and 40 percent are new, then trained in-house. "We believe that this is the right ratio to address the attrition rates and team coherence," Kar says. "There's no prescription or a hard-and-fast rule on this," he notes." Our organisation is an extremely operationally intensive one, and teams need to put intense focus on strategy operation while developing trainees from scratch. With 70/30, our experienced manager may not be able to put appropriate focus on projects and operations, as trainee development requires equal (if not more) intensity and focus. Similarly, a 50/50 or 40/60 approach might dry up the manpower pipeline. With huge demand of IT professionals, especially post-COVID, it's important to have our trainee pipeline intact to sustain and improve our digital ambition."
With this stepwise approach, "we achieved end-to-end digitalisation," Kar says. A customer can now download the application, check for feasibility of their area, choose their preferred package, complete the KYC process, make the payment, and get their connection. Once the customer completes this process, a ticket is raised alerting the executives of the remaining procedures like delivering routers, regular maintenance, and fault repairs.
Expanding the digital system to the field team
But it wasn't only the sales team that benefitted from digital transformation journey. ACT digitalised many processes for its field agents as well. "We have a large number of field workers, who account for 70 to 80 percent of our manpower. And they were not equipped digitally," Kar says.
The team took a bottom-up approach to get the realistic requirements. "We took a consultative approach where field agents are also part of the project. We first built a blueprint for the manual process that needed to be digitised. To convince the other members that this solution would work, we had to speak the language of a field agent. I had to show a demo to prove that the solution would actually benefit them. We can't build something and force them upon the user."
An app was developed for the field agents for interdepartmental processes. For example, they can use it to check the availability of materials from the supply chain department or take an appointment with the customer for regular maintenance or fault repair.
Training all the field agents was the biggest challenge here, Kar says. "We are talking about 5,000 field agents here who are used to doing everything manually. We took training sessions for them periodically and it took almost a year to train all of them."