Enterprises go through digital transformation to offer better services but above all to have competitive advantages, and this is as true for tourism and hospitality as it is for any other sector.
In the hotel business, tourists are now considered "digital travellers" who expect to be able to access trip information and services from a single device.
Atlantis The Palm, a luxury hotel resort inspired by the legend of Atlantis and located at the outermost point of the manmade Palm Jumeirah island off the Dubai coastline, is one of the best-known hotels in the UAE. It opened in 2008 and since then has never stopped investing in its digital transformation journey, despite the pandemic.
In fact, COVID put a special burden on the hospitality industry. "We had to adapt quickly to ensure Atlantis Dubai set the benchmark in maintaining the highest level of precautionary health and safety measures for guest and colleagues," according to Anthony Lynsdale, the resort's vice president of IT.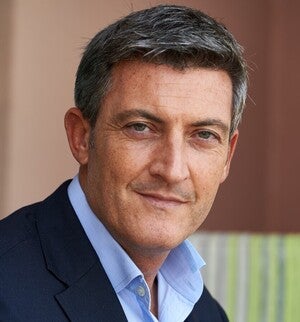 The resort was amongst the first 29 hotels and resorts in the world to become Sharecare Health Security verified with Forbes Travel Guide, and its approach to safety, hygiene and cleanliness has also been internationally certified by the Bureau Veritas Safeguard Label, Lynsdale says.
"The support of the authorities has also enabled us to continuously evolve to meet the needs of our customers and ensure the travels of our international guests is as convenient as possible. By the first quarter of 2021, much of our workforce were fully vaccinated, and we were offering in-resort PCR tests to our guests," says Lynsdale. "This collective effort to move towards a safer future has ensured 2021 has been a transformative year for the resort, and we continue to evolve and invest."
Keeping up with tech weighs on budgets
The hospitality sector continues to innovate and there are challenges that every hotelier needs to navigate, especially around the need to keep up with rapidly changing technology, which can be costly, especially for a large resort.
Securing a budget for the investment levels required in a post-pandemic environment and beyond is challenging and requires cordination among different departments. For example, in March this year, Atlantis the Palm completed the largest waterpark expansion in history, making Atlantis Aquaventure the biggest waterpark in the world. Investments in related technology are expected to deliver a return for sales and marketing.
"As we move into the latter part of the year, we will also be integrating wearable technology into the waterpark experience to provide greater customer engagement and remove the payment friction from the guest experience," Lynsdale says. "Benefits to this also include the influx of data wearable tech provides, which will enable us to unlock insights to our guest behaviour's as they move through the waterpark and interact. Such insights will also allow our marketing and revenue team the opportunity to cater [to] and personalise the guest experience even further."
Now, with a growing number of customers accessing trip information through the internet, a customer-centric digital strategy is critical for hotels. In the digital age, everything counts: the number of visits to a website, customer ratings, photos, and video can ensure that a resort becomes a top destination, or not.
Mobile tech is key to hospitality
In addition, more and more purchases are made via mobile, and holiday-goers use technology throughout the whole vacation cycle, from the search for a destination to price comparisons and selection of accommodations. And once they are on the road, digital travellers continue to seek information and hire services thanks to the accessibility of mobile devices and tablets. All of this means that travellers require 24-hour service.
"From the moment a guest books a room online, they are immediately entered into a pre-arrival email journey," Lynsdale explains. "This digital journey onboards guests to the resort prior to their arrival and shares the breadth of amazing experiences available to them in the resort, as well as highlighting selected upgrade and booking offers relevant to their future stay. This journey is personalised through surfacing dynamic content that is centred around the guest's profile and booking."
When the guest arrives on-property, the hotel offers a paperless registration and check-in process, and Wi-Fi is easily accessible throughout the resort. "Guests can then avail a digital room key via their mobile phone which also provides access to a live chat with customer service, access to room service and digital housekeeping requests," Lynsdale says.
Digital voice assistants are the future for hotels
Meanwhile, the ability to activate requests and ask for information directly from a digital voice assistant would have many benefits for hotel guests, but the critical issue is the seamless integration of this technology into core hospitality business applications, which for Atlantis The Palm means their Property Management System and Guest Service Optimization application.
The natural language programming of such platforms is also a challenge. Atlantis may welcome guests of more than 70 nationalities on any given day, so the voice-activated devices will need to be able to handle multiple languages with ease before any resort-wide integration can be fully adopted.
With this in mind, it will likely take time for voice-activated devices to become standard in every hotel, Lynsdale points out. "That said, [voice activation] is still maturing, and it can lend itself to niche hotel environments and situations. For example, one scenario we have explored with our marketing team has been the restaurant booking service. We experimented with a proof-of-concept where guests were able to book restaurant reservations through Alexa and the booking information was taken from the users' Amazon account. This resulted in a touchless and digital process with a direct integration into our restaurant reservations platform. It continues to be an area we will keep a close eye on. "
Rewards program is based on blockchain
Atlantis The Palm's search for technology that can give it a competitive advantage led it to develop a UAE resident market loyalty app, The Atlantis Circle. The application was developed with the help of the marketing team and a local partner using the Hyperledger Fabric blockchain platform.
This loyalty app offers discounts across the hotel's food and beverage outlets. It provides 25% off for groups of up to eight guests in the resort's restaurants and bars, as well as the chance to collect points every time they spend climbing tiers from blue to gold.
The app has been well received by the UAE resident market and Atlantis The Palm celebrated its first year of operation in June. Tens of thousands of UAE residents have engaged with the app and enjoyed the dining rewards on offer, Lynsdale says. The app has helped the hotel communicate directly to guests in a new way, giving them an incentive to visit repeatedly and climb to the next tier of loyalty rewards.
"IT and marketing are core stakeholders in the hospitality business," Lynsdale says. "Both teams benefit from being closely aligned on strategic business objectives, enabling a faster speed to market with projects and a more efficient spend on technology investments."
A recent app that Atlantis the Palm developed, the Ocean Tales app, detects fish in the resort's Lost Chambers Aquarium in real time and provides information on the various species and their characteristics. The app, launched in June, is designed to offer visitors the chance to learn about the 65,000 marine animals in the aquarium by scanning each species to activate a fun and interactive learning experience.
Working with technology service providers is key to some of the more specialized apps the resort has developed.
"We worked with Digital of Things to design the user experience and customer journey, while Blue Logic created the custom fish recognition engine for us," Lynsdale notes.