At Pegasystems, the past year and a half spent navigating the COVID-19 crisis has created a tale of two organizations and two types of employees: one itching to get back to normal office life and the other determined to hang on to the flexibility and freedom of working from wherever.
Rather than align with one side over the other, Pegasystems is moving forward with a plan that accommodates both. It's become more flexible with remote work arrangements and allowing people to live where they choose while also modernizing existing offices with open spaces designed to promote collaboration. The dual-track approach, conceived based on extensive employee feedback, is Pegasystems' salvo against an on-going IT talent crunch and the nationwide trend of workers making unprecedented life and career changes as part of what some are calling a post-pandemic midlife crisis.
"What COVID-19 has done is created this perspective that there are options for people — they don't have to live in the same city, drive into the office five days a week, or live in a high-cost area," says Ken Stillwell, chief operating officer and CFO at Pegasystems, a maker of enterprise software. "We're trying to create as much accommodation as we can to cover both scenarios — have an office where there is a buzz and let people live in Omaha, Nebraska, [if that is their preference]. We're trying to help people feel like we're hearing all the different perspectives, but it's not easy and we'll never make everyone happy."
Pegasystems is not alone in rethinking traditional IT organizational structure and culture. As the world prepares to emerge from pandemic stasis, companies are contending with what many are calling "The Great Resignation," as huge swaths of the workforce rethink their lives and livelihoods, moving away from cities, pursuing new job opportunities, and in many cases, changing careers altogether.
In April, the U.S. Labor Department reported that nearly 4 million people quit their jobs, with most exits happening in the retail, professional and business services, and warehousing sectors. A Microsoft survey of more than 30,000 respondents found that 41% of workers planned to quit or change professions this year, while the number of remote job postings on LinkedIn spiked by 5X during the course of the pandemic. A similar trend was uncovered by a Robert Half International survey of 3,800 workers, where nearly a third (32%) said they plan to look for a new role in the next few months, mostly driven by the desire for a salary boost or greater opportunity for career advancement.
Even once-coveted Big Tech positions are under fire with reports indicating workers are leaving for smaller companies where they can have greater control and more options. While IT organizations are seeing less turnover related to wholesale career changes, there is an escalating war for talent, mounting pressure on CIOs to explore new tactics from rethinking the work environment to getting creative with compensation and cultivating new pipelines.
"Employers need to understand it's a competitive landscape and the war for talent is real," notes Megan Slabinski, district president for Robert Half, who oversees the firm's technology and creative staffing. "Companies need to adjust expectations and ensure they understand the competitive landscape around compensation as well as remote job opportunities. It's also important to examine your internal processes to see if you are creating barriers to entry."
Don't fight the flexible work model
As Pegasystems moves towards a hybrid model, its willingness to let people work from anywhere is increasing its ability to recruit and retain the best talent, Stillwell maintains. Even so, there is a class of workers who are concerned about losing a home-field advantage if they're not in-office with direct access to colleagues and top management. That's particularly true for some of the company's younger IT hires.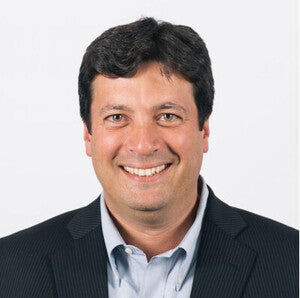 "It's extremely hard with junior-level people working out of a house in a different state with no interaction with anyone," Stillwell explains. "It can be done, but there's so much you learn through osmosis being around other people and you can't replicate that working in a basement."
To address these concerns, Pegasystems is leveraging technology tools to create a level playing field that gives all IT members similar opportunity for advancement and engagement. Investment in motion-sensing video cameras and virtual whiteboarding solutions will help create a more inclusive and interactive experience for meeting participants who videoconference in from remote locations. The company is also providing allowances for home-based employees to outfit their offices and invest in better broadband while encouraging occasional in-office visits to foster relationship building and knowledge transfer, Stillwell says.
"We're working to ensure that if someone is in Omaha or Boston, at home or in a conference room, they have a cohesive feeling of that interaction," Stillwell explains. "We're trying to create the most productive, engaging, and fulfilling environment for work and by definition, that will help with retention."
Compared to other functional areas, IT departments are generally better situated to embrace hybrid models and flexible work arrangements as contract workers and "follow the sun" 24/7 development teams have been a staple of IT operating models for some time.
"Most senior-level executives in a company are used to having everyone under one roof or in the same country or time zones, but CIOs have been managing a globally dispersed and distributed workforce forever," says Charles "Chuck" Gray, a partner and head of U.S. Technology Officers Practice and board practice specialist at Egon Zehnder, a hiring and recruiting firm. "CIOs should see this as an opportunity to create as flexible a work environment as possible."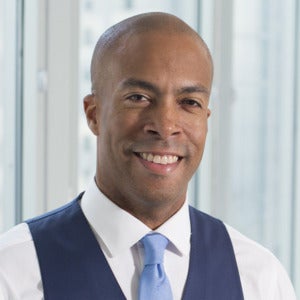 Given that technology has become the central nervous system of most organizations, companies run a real risk if they lose exceptional IT talent just when many are knee-deep in critical digital transformations, notes Zoe Harte, chief people officer for Upwork, a global platform for hiring and placing freelance talent. To avoid being crushed by that very real scenario, Upwork is applying the lessons of the past year to rethink hiring practices and implement new retention measures.
In addition to embracing flexibility for remote work models, Upwork has started implementing coordinated time off for the entire organization — something it calls "charge up days" — to encourage employees to take a break over a long weekend. Because everyone is officially off on those days, employees don't feel compelled to check email or respond to inquiries during vacation travel or at a kid's soccer game, which has traditionally been the case.
"Usually, you come back to hundreds of emails in your inbox and the benefits of being off quickly diminishes," Harte says. "With this approach, everyone gets a three-day or five-day weekend and unless there's a fire, you give your colleagues a break."
Another tactic in Upwork's retention toolbox: Giving employees the ability to leverage the company's own freelancer hiring platform, budgets warranting, to tap into auxiliary help that can help lighten their workloads, Harte adds.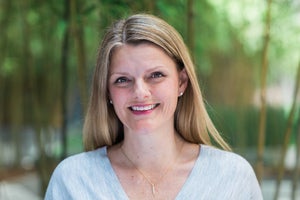 At CircleCI, a provider of a continuous integration/continuous delivery (CI/CD) platform, the mantra is all about changing culture and embracing flexibility, in part to satiate the ranks of developers seeking employment that frees them from hours-long commutes and office time spent in meetings or tied to a desk. While CircleCI had distributed development teams long before the pandemic hit, it is investing in collaboration tools such as Slack and Zoom along with its own cloud-based CI/CD platform and GitHub for source control to bolster remote work processes and promote productivity for an overall better developer experience, according to Rob Zuber, CircleCI's CTO.
"These engineers are hard to get — they're expensive and they can work from anywhere," he explains. "It's about how do you get them to really enjoy the experience in your environment and get the most return from them. Those things align around reducing toil and overhead."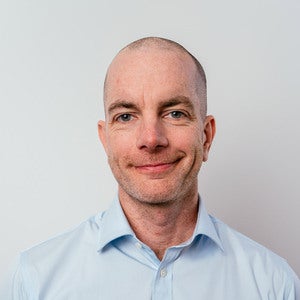 To keep teams motivated and moving in the right direction, CircleCI uses the OKR (objectives and key results) goal-setting framework to keep performance metrics focused on outcomes and alignment with core business goals. By establishing a small number of prioritized goals at the company level and providing teams with visibility into progress, individual engineers are motivated to meet objectives more so than for productivity-related metrics built around punching the clock, Zuber says.
"It creates space for the team to own something and move the needle to something the customer cares about — not how many story points they were part or if they were working from 9 to 5," he explains. "It focuses on impact which provides an opportunity to create flexibility with less stress."
Priming the pipeline
The other critical factor for stemming the tide of The Great Resignation is making sure the pipeline is full given the intense competition for IT talent, especially in critical skills areas such as cloud, data analytics, and machine learning/AI. On this front, it's important to augment traditional hiring practices through headhunters or university partnerships by thinking outside the box to identify fresh pools of talent.
Upwork has taken a number of steps on this front, most notably doing away with a college degree requirement for most roles. Not only does the move broaden the company's pool of talent, it also promotes diversity as the university degree requirement tended to disadvantage underrepresented groups, Harte says.
"There has been this notion that only people with graduate degrees or degrees from X, Y, Z school can deliver at this level," she adds. "When you take that requirement off the table, then what you're really assessing is someone's ability to drive impact."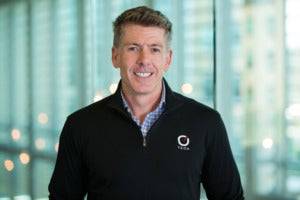 Capital One is embracing a hybrid work model, but not going as far as to open up its pipeline to any location in the country. Instead, it's targeting hiring initiatives to draw talent close to its myriad "people centers" across the globe, as well as leaning on its culture and its strategy built around disrupting the banking and financial sectors as the draw for top-shelf expertise, according to Mike Eason, head of enterprise data, machine learning, and horizontal engineering at Capital One. To do so, the firm is expanding relationships with university PhD and internship programs and is firing up its Capital One Development Academy, a program that recruits people from campus without a computer science background, but with a passion for technology, enrolling them in a six- to nine-month bootcamp to burnish the skills they need. Capital One is also reassessing its compensation packages so it can be more nimble in attracting and retaining talent, Eason adds.
Eason feels strongly that Capital One's developer culture, built around collaboration and allowing people to work on cutting-edge technologies, is central to its ability to retain and recruit the development talent it needs. "Software engineers want to develop and work in the cloud on the latest software and have the ability to go from ideation to production really quickly," says Eason. "Being fully in the cloud enables that. It's very hard to attract great software talent when you're running in a data center and someone has to procure their own hardware and spin it up."
Even so, with a 2021 hiring goal of adding 3,000 people, it will be a tall order to attract new employees without embracing the predominant "work from anywhere" mentality overtaking corporate America as it tries to fend off mass resignations and redeployment. "It would be way easier if we opened it up to anybody in any location, but our concern is losing that piece of our collaborative, inclusive culture by going totally remote," Eason says. "You can't put the genie back in the bottle if you do that."