For business leaders, there will always be a tension between directly employing capability and contracting it out. For IT leaders undergoing digital transformation, this balance is crucial as organisations move from on-premises to the cloud. For Fonterra CIO Toby Granwal, getting the right mix of in-house talent versus outsourced partners is absolutely critical.
Increasing in-house capability for digital transformation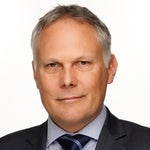 Fonterra, the New Zealand-based global dairy cooperative, employs about 20,000 people, of which 250 people are part of the IT division. There are also about 1,250 people working as vendors or contractors for the organisation. "It's sizeable, but that model we need to think about: What is the right balance between what we do and the [intellectual property] that we retain, and how do we partner better or differently?" he says.
The sweeping organisational restructure at Fonterra to cut costs a couple of years ago when "the financial results were not what they are now" resulted in a loss of technical capability that is now having to be addressed.
So what skills is Granwal looking for? "Architecture, data, cloud. If you think about it, we are on a journey like many others of moving away from being a heavy on-premises legacy operation house to a future that is more cloud platform — SaaS and PaaS offerings. As we go on that journey, the reality is we need to retrain our staff and we need to build new capability," he says.
The IT division is currently undergoing an operational review, assisted by PwC, that involves all 250 in-house staff. "Where we will be heading is no great surprise: We will shift from being a traditional process-driven organisation … to business unit teams where we combine classic demand-engagement-type interface with design, build, test, and run."
The new operating model will be designed to "drive more accountability closer to the customer" and the emphasis will be on retraining and building staff capability. While Granwal says there is a need for more "product- and platform-based thinking", there will always be areas where they will adopt a risk-averse approach. "Statutory accounting doesn't lend itself to MVP [minimum viable product] releases, for example," he notes.
The scale of the changes means that Granwal says the transformation is likely to take five years, and it will be an incremental change rather than "big bang". The idea is to be clear about the "future target state" but to approach it with a "series of connected projects and initiatives coordinated in a way that moves us over time to that end state, that de-risks it, chops it into chunks that are a little bit more manageable."
Creating a vendor ecosystem and improving partner relationships
Boosting the in-house staff count to implement the incremental transformation comes alongside building better relationships with Fonterra's partners. Granwal acknowledges this hasn't always been the organisation's strength: "We haven't historically always treated vendors at Fonterra as well as we should. It's been quite transactional in the past."
Granwal says to get the best of global vendors it's important that they see a pipeline of work that makes it worthwhile for them to invest in Fonterra, especially as the organisation is competing with other clients globally. "That said, vendors appreciate a more collaborative style, and we've been able to access really good global talent, even down here in little old New Zealand," he says.
Good news for partners perhaps, but not so great for service integrators. Granwal sees a move away from these IT intermediaries, both for Fonterra and the industry. "Where we want to be increasingly is one of orchestrating an ecosystem of vendors, so when I think about the transformation that's coming up, and changes we want to do, we won't be giving it to a single classic [systems integrator] that maybe contracts two or three others. The reality is it will be a group of vendors, because no vendor can really provide everything we want as well across everything," he says.
Fonterra's tech investments and key partners
Granwal says while it's hard to get a "precise number on the tech spend across an organisation of our global scale", he puts it at "hundreds of millions on a cash basis on technology, year in, year out."
With an IT budget that size, there is plenty of opportunities to drive more value. "A lot of that spend goes on keeping the current technology just chugging along, and the reality is we are somewhat constrained by what technology can do," Granwal says. "We have an ambition to grow as a business. Part of the challenge going forward is figuring out how we free up resources to be a little more future-focussed and not just running the current technology stack. Get that balance of run versus grow a little more in the grow favour."
Key service partners are EY, Accenture, PwC, Deloitte, and HCL. In 2020, Fonterra named HCL its broad IaaS partner. As Granwal explains, "we effectively packaged up the whole stack up to the application layer — data centre, network, user compute, service management, security for our corporate environment, onsite support, mobile —as a package of services. Infrastructure in the broadest possible sense in term of services and consolidated from two primary vendors down to HCL."
That's seen 160 mobile device options whittled down to one (the Apple iPhone) and more than 60 different versions of laptops and builds down to two (Microsoft in New Zealand and Australia, and Dell in the rest of the world). There is still plenty of achieve in this area, such as getting stable and reliable Wi-Fi connections in all the distribution centres.
Fonterra retains a strong relationship with Microsoft; its private cloud is with Azure. "When it comes to Microsoft. we are a big Office 365 user, so Teams and collaboration tools, but we also use Azure from a data and analytics perspective … and some of their security products as well."
From the ERP or "core system of record" perspective, Fonterra will remain an "SAP shop", and look to move off ECC onto S4, although this will take a number of years. And from a customer engagement perspective Fonterra is a "big Salesforce house", Granwal says.
The organisation will continue to work with ServiceNow, having replace the old system – which had been heavily customised – with a new ServiceNow solution which will go live in September 2021. "I've been very hard on no customisations, but we've used that as an opportunity to drive service design thinking," he says.
Another area of focus is improving the usability and user experience of Fonterra's "plethora of applications". These are for staff and shareholders [farmers] but also for supply-chain partners. "In terms of how we interact, how we share data, how we share insights, it can be quite clunky in terms of working with Fonterra and that's an area that needs to improve," Granwal says.
Simplification and standardisation go hand in hand with bringing in technologies such as the internet of things and AI to automate mundane, repetitive tasks, he says. "There is probably 80% plus of what we do today that isn't that special or different to any other big global multinational. We have perhaps in the past felt that it is, and that it needed to be bespoke and customised but the reality is it does not. So, a lot of what we are doing is saying, 'Let's adopt an industry standard where there is no value' [for bespoke tools]. In the 20% plus or minus, where there is the secret sauce that will allow us to drive sustainable competitive advantage, how do we get the right data tools to be able to drive the business outcomes that we want?"
Granwal's CIO reporting line and experience
Granwal officially took over as Fonterra CIO in late 2020 after his predecessor Piers Shore returned to the US to be with his family following eight months of pandemic-enforced separation. "He was stuck here on his own, and that wasn't sustainable," Granwal says.
It was a step up from the CTO role that Granwal had taken on when officially joining Fonterra in July 2020, although he was well known across the IT division, having worked for it in his capacity as an EY partner. "I'd done my due diligence through those years. That said, it's always different when you flip over and you are in the seat and you do understand a little bit more about some of the issues, opportunities, and challenges that you need to work on going forward," he says.
A change in reporting line from the CFO to COO Fraser Whineray a year ago has been a positive move for IT at Fonterra. "What that means is that I sit on Fraser's leadership team, so we have the head of supply chain, head of manufacturing, head of sustainability. They are all my peers. In other words, IT has now got an equal seat at the table and is much more connected to the business as opposed to being a cost recovery function in finance, which can drive some different behaviours," he says.
In addition, as Global CIO, Granwal has a "dotted line" to CEO Miles Hurrell. "I support all of our markets and all our other functions as well, so we have officers in over 25 countries. W e've got 200-plus sites that I need to stitch together from a network perspective. We've got 20,000 staff with a whole bunch of tools and applications that we need to support."
But Granwal is no stranger to working for large multinational organisations, having driven major IT projects for the benefit a raft for stakeholders as diverse as executives, farmers, and regulators. He spent 20 years of his career overseas, of which 18 were with British American Tobacco, moving around the world, with the last assignment being part of a global transformation. "They [BAT] were very good at challenging you and keeping you interested, and the reality is you learn a lot when you are in an industry that goes through the regulatory arc that we did, we had to reinvent ourselves two or three times."