Count American apparel company Carhartt among those enterprises turning to artificial intelligence for strategic benefit. The company, which has been making workwear and hunting clothing for more than 100 years, recently found the sales efforts of its three go-to-market divisions — each with different distribution channels — to be less coordinated and efficient as they could be.
To take a more strategic, data-driven approach to sales prospecting, Carhartt has developed an AI-driven sales optimization and prospecting engine called the Market Attack Sales Prospecting Module. The project, which has earned Carhartt a FutureEdge 50 Award for applications of emerging technologies, enables the company's sales units to be more intentional about how they go to market in a coordinated way, says Jolie Vitale, director of BI and analytics at Carhartt.
Those units include Carhartt's wholesale division, which consists of 12,000 customer retail locations ("doors" in industry parlance) and more than 800 partners; its direct-to-consumer business, with 33 retail stores in the US; and a rapidly growing direct-to-consumer website. Carhartt also provides products directly to other businesses, outfitting them with uniforms and embroidered products, for example.
"This project is not about adding new accounts; it's about optimizing within accounts," says John Hill, CIO and senior vice president of business planning at Carhartt. "If somebody has got 2,000-plus doors across the US, how do we optimize how they go about selling Carhartt, their assortment, what they are trying to put in each store? This initial phase of the tool is about optimizing those relationships."
Scaling to meet a massive model
As a consumer-centric, data-driven organization, Carhartt must be strategic about how it expands its market footprint, Vitale says. Given the unique needs of its diverse array of accounts and varying types of consumers, decisions must be coordinated, otherwise choices and changes made in one division could inadvertently have a negative impact on another.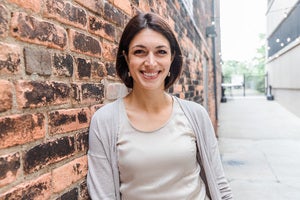 The idea for the Market Attack engine was born when Carhartt brought together a cross-functional group of sales and marketing leaders to consider the company's go-to-market coordination issue. It quickly became apparent that the aggregation process alone was burdensome and limited, and there was an opportunity to incorporate data such as forecasts and external factors into the process.
The team engaged Carhartt's analytics group, which determined the solution would need to forecast future demand, taking into consideration first-party data, including historical sales, planned sales, and distribution footprint. The team also determined the solution had to be econometric in nature, taking into consideration how the world around the company was changing and how that affected demand for Carhartt's products.
The sheer size of the project was daunting. The Carhartt Demand System, which forms the core of Market Attack, consumes a dataset of roughly 1.75 billion records, generates an econometric model with about 83 million parameters, and contains sales data for 10 distribution channels by month at the postal code level going back five years. Initially, the compute time to run the model took days.
To address that challenge, the team had to think bigger. Vitale explains the project needed a distributed memory parallel computing capability that allowed it to scale effectively. The team focused on identifying and implementing architectural best practices and leveraged its existing partnership with Microsoft to deploy the solution on Microsoft's Azure stack in orchestration with open source services and Databricks.
"There isn't really a solution out there in the marketplace to meet this," says Hill. "This required us to build it. There's nothing we could take advantage of to just plug into our ecosystem."
Ensuring acceptance
Cultural change was also a challenge. Carhartt is a venerable company, and its business leaders have been making decisions based on their expertise for a long time. The new engine was asking them to trust what was essentially a black box.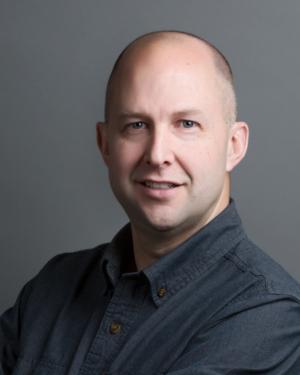 "How do we break down that black box aspect of what we're doing and make it approachable and easy to understand? You can't run anyone through all of the math. You wouldn't be able to," Vitale explains.
To address that issue, the team introduced risk scores to make things as transparent as possible.
"We've tried to introduce ways that are approachable for people to understand it, because that's what we've seen as being a barrier," Vitale adds.
Today, the tool serves both operational and strategic needs in the organization. It can answer questions like, "which distribution channel is best to test this new production to this type of new customer." It can also create a prospecting list for sales reps to have on their tablets as they plan their next visit to a local market.
Hill says the tool has already driven incremental revenue. More importantly, it's helped the company improve customer satisfaction and helped account reps save days on their upselling activities, he adds.
"If I look at what made the team successful, I would say they were unbound or unconstrained by what is possible within the organization," Vitale says. "They didn't let the current state limit them. Instilling that belief is the first step."