On the face of it, a rostering system is a simple IT problem to solve: On one side are hours to fill and on the other are staff to fill them. All the system needs to do is match them up. And maybe in a standard business that's how it works, but for the IT team at New Zealand Corrections, deploying a new workforce planning solution has involved fundamentally changing the daily processes and operations in the nation's prisons.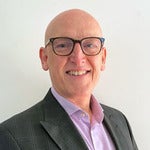 Chief Digital Officer Alastair Turrell says the department is on track to complete the rollout of its Kronos workplace planning system, which is part of its SAP environment, in New Zealand's 18 jails by 2022. The project is part of the department's change-management programme called Making Shifts Work and involves various stakeholders. The governance committee for the programme includes the national commissioner, senior department executives, and representatives from two unions (Public Service Association and Corrections Association), the police, and Deloitte.
"Although it might seem like a technology project, it's actually a people and process change job with some complex technology inconveniently included," Turrell says.
With an environment that is unique, the temptation might have been to fit the technology to the prisons' operating procedures. But heavy customisation can lead to legacy tech debt that is costly and cumbersome — it's much better to deploy a system in its "vanilla state" so that it remains current with the vendor's global roadmap.
To do this, Turrell's IT team worked closely with workforce planning professionals to map the daily operational processes in the jails, and then align them with the standards of the Kronos tool. "As an IT person, I often think it's easier to change the tech than the operating practice, but in this instance, it was the right approach to take for us," Turrell says.
How the rostering system aids staff and prisoners
Improving staff and prisoner welfare was the impetus for the change. In the case of staff — which in prisons includes not only guards but roles such as nurses, dog handlers, psychiatrists, and trainers — they had been limited to eight-hour shifts. Many were looking for greater flexibility and the new system now enables them to pick more suitable hours each week, such as 12-hour shifts if they want a three-day weekend. Additionally, the system is configured to deal with the unpredictable, such as when there is an incident in the jail and staff are required to stay longer or are called back to deal with the situation.
Meanwhile, the prisoners — of which there are about 8,400 — benefit from the new approach to rostering because the system is configured to give them more "unlock hours". That's when inmates are let out of their cells to take part in activities such as training, working, and rehabilitation courses.
"The old shift patterns weren't able to easily accommodate some of the duties in the jail, so the new more flexible shifts allow for better mealtimes for prisoners, better access to rehabilitation programmes, better working between units. All contributing to a better living schedule for the people in our care," Turrell says.
Contact-tracing in the pandemic
When the COVID-19 pandemic forces New Zealand into lockdowns, there is a huge impact on staff and inmates. Visitations stop, and strict protocols are put in place to ensure health and safety obligations are met. Turrell says that, as with anywhere else in New Zealand, it's been necessary to track prison staff movements, and Corrections deployed its own COVID-tracing system using technology from workplace access provider RightCrowd in all prisons last year.
In a jail, it isn't possible for staff to maintain safe distancing at all so times, so guards have contact-tracing cards on their uniforms set to World Health Organisation standards (proximity for greater than five seconds and within two metres of another person).
Corrections' wider digital transformation
The prison muster has dropped by about 2,000 since Turrell first joined Corrections three years ago. He says the goal is to reduce it even further. The department runs a "going-out-of-business model" — in other words, there is a huge emphasis on keeping as many offenders as possible out of jail and closer to their whanau and community in the understanding that doing so assists in their rehabilitation. For IT, that means supporting 165 community locations, in addition to the jails, and enabling electronic monitoring. All up, Corrections is responsible for 40,000 people serving some form of sentence handed down to them by the courts.
Turrell describes the IT team's remit as "anything with a piece of silicon in it", and the department is, like so many New Zealand organisations, involved in an ongoing digital transformation. "We're changing a highly fragmented technology landscape into a more reliable as-a-service mix of SAP and Microsoft. We're enabling our large workforce (circa 11,000 staff) with more mobile and flexible work practices using secure mobile devices," he says.
In addition to using Azure and Microsoft productivity tools, Corrections is integrating SAP and Service Now to automate staff support and administration duties. These changes will be especially noticeable when the new jail at Waikeria opens in 2022. It will be equipped with a "step change set of digital services", designed from the get-go with the welfare of staff and prisoners top of mind, Turrell says.