About 80% of South African business leaders cited diversity and inclusion (D&I) as "important" or "urgent/very important" to their business, according to Deloitte's 2019 Global Human Capital Trends report. And yet, research shows that progress remains inadequate.
For example, out of more than 26,000 South African businesses surveyed, only 11% of top management was Black African, and out of the 277 companies listed on the Johannesburg Stock Exchange, just 29.5% of executive managers were women, according to the report.
While the tech sector has promoted D&I initiatives, companies still have difficulty juggling such efforts and other priorities, business consultants say. Organisations are ecosystems that need diverse groups of organisms in order to thrive and evolve, says Pabi Mogosetsi, country manager for Universum SA, an employer branding agency. Each of these different organisms bring something different to the table, the combination of which helps businesses to work smarter, to target customers more strategically and to do things differently.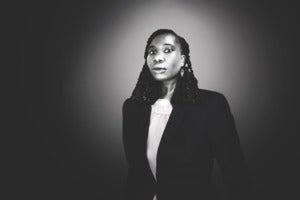 "When we create a diverse workforce, we create the opportunity to mirror the market we serve, which allows us to meet the consumers at their point of need," says Fortune Gamanya, associate director for organisation transformation and human capital at Deloitte South Africa. "This means increased revenue. It's a no brainer really. Diversity and inclusion (D&I) is not a feel-good initiative, but a business imperative." And the data proves this. A 2020 Mckinsey study found that companies with more diverse executives outperform their more homogenous competition.
Here's a look at five things you can do to boost diversity and inclusion in your business, today.
Define what D&I looks like for your business
Part of what makes D&I so illusive is that we don't have a shared understanding of what diversity and inclusion means. And that's okay, but we do need to define what it means for us, notes Tumi Sineke, founder of Tirisanong, a Cape Town-based coaching and consulting business. Often, we see well-intentioned leaders who aren't sure how to start or how to transform their organisations so they place some women in senior management or hire a few non-white developers in an attempt to show that they're taking steps in the right direction, she adds. But is this diversity? For some, it may be. For others, it isn't. Which is why you need to define what diversity and inclusion looks like for your business in order to have a clear idea of what you are trying to achieve.
Assess the situation and create a plan
If you're looking to boost diversity and inclusion across your business, you need to start off by assessing how diverse and inclusive you currently are, says Khosi Mabaso, an associate director at PwC's People & Organisation service. If diversity in your orginisation is not optimal, that's okay, you can't know where you're going if you don't know where you are, she explains. Once you've audited your business from a D&I perspective, you can see where the gaps lie and how you can improve. When developing your D&I plan, you have to put policies and mechanisms in place that clearly articulate how you will reach your goals and how long it will take for you to do so. "If you want to promote diversity and inclusion, it needs to be a part of your business's DNA. You have to work on it consistently and regularly keep track of your progress," Mabaso says.
Often companies will set goals that are far too ambitious to achieve. This is a mistake, cautions Universum's Mogosetsi. It's important to set realistic goals; goals that are shared, understood and supported by everyone in the business, especially senior leadership.
Mentor, train and support
When companies want to improve diversity and inclusion across their senior management, they often complain that they can't find a person with the relevant experience, Mabaso says. But if you look down their ranks, they are doing nothing to develop underrepresented groups so that these people can one day fill senior roles. "If you put mentorship, support and skills development programmes in place, you'll have a more diverse talent pool to choose from when it comes time to appoint your next CEO."
Speaking specifically about D&I within the local tech industry, Sineke points out that the sector is still "very young" and many of country's tech businesses are still finding their feet. Trying to meet business needs while hiring a diverse, inclusive and largely inexperienced workforce can be a challenge. "This isn't to say that we don't have experienced, underrepresented tech talent. We do. Owing to the youth of the industry, we just don't yet have enough. This is why it's important to nurture, develop and retain juniors in our industry, so we can create the experienced seniors we need to grow a representative industry."
Recruit with D&I in mind
For Tirisanong's Sineke, it's important to pay attention to where you're finding candidates. "If you're a largely homogenous team and you want to change that, relying on referrals and word-of-mouth is only going to keep you homogenous." If you want to recruit different groups of people, you have to make a commitment to interview talent pools that are representative of the types of candidates you want to hire, advises Deloitte's Gamanya. This may seem fairly obvious but it doesn't always happen. She has experienced situations where a company wanted to fill a position with a female but they ended up interviewing just a handful of female candidates, which understandably reduced their chance of finding a suitable woman for the job.
There has been, however, a consistent effort to create diversity in the tech industry by attracting and developing young women while they are still in school, Gamanya says. This helps to create a pool of talent that can feed into the workplace. Similarly, there are platforms and initatives that support the development of women in tech, not only serving the development of female techies but also aiming to create a sense of belonging for these women, which is a definite step in the right direction.
Prioritise retention
People tend to forget that diversity requires continuous work, notes Mabaso. "It's a journey, not a destination. Once you've hired a diverse and inclusive team, you need to keep these people motivated and engaged. You need to encourage them to stick around by making it clear that they could one day fulfil a leadership role."
In addition to this, once you've hired someone, ask yourself if you are honestly giving each person a fair shot during onboarding and training, Sineke says. Are you just relying on broken systems and in-groups that are notorious for giving a leg-up to people in the team who represent the majority? A great way to steer clear of these traps is to look at the data, she continues. Who is leaving, who is disgruntled, who are you hiring and who are you promoting? Over time, the data will reveal trends and highlight what changes you need to make to your strategy in order to get your company's D&I numbers where you want them to be.
Mogosetsi believes that you should put inclusion — ensuring that everyone has an opportunity to contribute to and influence an organisation — before diversity. And Sinkeke agrees. "In my mind, inclusion is almost more important than diversity. The reason I emphasise inclusion is because it relates to everything that happens after the hire."
In the same way that a business will segment their market and create relevant offerings for different customer segments to keep these customers happy and retain them, you need to segment your hires. "You can't have a blanket approach to talent retention. Employees are just as human as your consumers," Gamanya says. Therefore, when you hire people who find themselves in the minority, ensure that you have prepared the environment so that it is welcoming and be sure to demonstrate that you are committed to having these individuals in the workplace.
"I am always amazed by organisations who have childbearing women in their workforce but absolutely no consideration is paid to making sure there are nursing rooms for these women to express or breastfeed when they come back from maternity leave," Gamanya says, adding that it's a simple example but things like this go a long way to making people feel welcome and comfortable at work.