Many CIOs rose to the front lines of leadership during the COVID crisis, as they accelerated their organizations' digital transformations to survive the pandemic and its economic fallout.
But not all IT leaders gained that prominence. Some remain stuck in an order-taker role, where they support their company's initiative and enable its strategic agenda but aren't driving much, if any, of the actual change.
There are various ways for CIOs to transform themselves and their roles from order-taker to changemaker, according to veteran IT chiefs and executive advisors. Here are six of their strategies for CIOs who want to step up to a more prominent role in leading their organization's transformation.
1. Don't wait for anyone to ask
Bryan M. Sastokas, CIO of the Los Angeles County Metropolitan Transportation Authority, is looking for trouble, pain points, and problems, as well as ideas on how to do better — so much so that he has programs to collect ideas from anyone seeking to share their thoughts.
Sastokas says this approach helps him identify early those areas that need attention, delve into the underlying issues, devise strategies for improvement (whether that means new technology, process changes, or both), and then advocate for those plans.
It's a much more effective method for driving change than waiting for colleagues to approach him with requests to implement software pitched by vendors, he adds.
"Our goal isn't to implement technology but to change the [organization] by applying technology. We're really advocating for changes by using our toolkit," Sastokas adds. "You have to be an advocate. You can't play around on the edge. You have to really go all in and show the agency how you're making a business change."
2. Get deeper into the business
CIOs have been hearing for years that they need to understand the business, but William Perry, U.S. leader of cloud innovation and engineering at PwC, says many must delve deeper if they want to become agents of change.
"They have to get into understanding the customers, the executives they're working with, and why they plan the way they plan, how they budget, the projects they imagine, and the impacts of those, the department heads' objectives, the regulatory issues, the financial issues," Perry says. "The chief information officer who makes this transition [to a change agent] takes a lot of time to understand the business operations very, very well. That helps them move from, 'Tell us what you need,' to a collaborative role, where they're collaborating to really understand the imperatives that they're driving with technology."
He adds: "It's no longer, 'How do I support the business?' and responding to requests stating, 'We're going to get you what you need.' Instead, they're co-creating a future with the business heads."
Perry acknowledges that this approach requires a long-term investment of one-on-one meetings, listening sessions with probative questions and asking to join meetings and conversations that haven't historically involved the CIO or IT.
Perry points to one client, a CIO at a large nonprofit healthcare system undergoing a multiyear modernization and transformation initiative, who spent months learning from his executive colleagues about the market dynamics, the healthcare industry, and their visions for their own organization. "He went out of his way to be a student," Perry says.
After about six months, the CIO was proposing plans to accelerate the transformation, add additional areas of value and reduce risks. He persuaded his colleagues to refigure their strategic plans to move up a new fiscal planning system implementation by articulating its positive impact across the organization. "He connected dots the others hadn't seen and was able to drive higher margins faster," Perry says.
3. Be prepared to pivot when needed
CIOs capable of changing their own organizations must first demonstrate that capacity in themselves.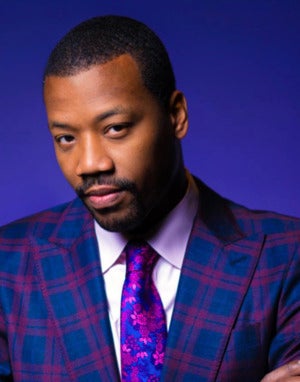 "It's about being pivotable at a time when it's needed most," says Isaiah Nathaniel, CIO at the Philadelphia-area Delaware Valley Community Health and a 2021 Changemaker in Health Award recipient from the Healthcare Information and Management Systems Society (HIMSS).
Nathaniel himself has put this ability to pivot to the test.
Delaware Valley Community Health had to immediately implement telehealth capabilities when executives barred in-person activities at all nine of its locations in March 2020 due to the pandemic. Nathaniel and his team had prototypes up and working by the next business day. They then spent the next three months scaling and refining a hyperconverged network, deploying hardware, and implementing a new intake management system that enabled patients to fill out documents and make payments online. Nathaniel also added artificial intelligence and automation to the insurance billing systems to speed the turnaround time for payments and reduce the rate of denied claims.
Nathaniel acknowledges that the ability to pivot requires individual and team agility — the willingness to change course and move fast in a new direction.
But he also says the ability to pivot doesn't rest solely on having a malleable personality. Rather, it stems more from being well-informed and strategic.
That's the case here, he adds. In 2019 he had developed a five-year plan that anticipated demand for telehealth services, so he knew what technologies and process changes were needed. That forethought gave him the ability to move fast when the need became unexpectedly urgent. He compares it to an "overnight" star's rise to fame that was really years in the making.
4. Show the big picture
CIOs seeking to deliver their vision of what's possible — versus reacting to requests for technology — must know how to sell their ideas, says Christie Struckman, a research vice president at Gartner.
"The biggest challenge CIOs have is to create understanding about the changes they are guiding for the enterprise," Struckman says.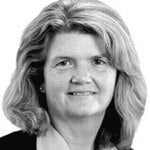 CIOs do this by first linking the change to the strategy of the enterprise. "Start with the customer/citizen needs and show the connection. Employees want to change, they just want to know that what they are going to do differently matters," Struckman explains.
Then address the importance as well as the orchestration of the change across the enterprise. "Employees struggle to understand the mission-critical priorities and how to balance those with the operational parts of their job," Struckman says, adding that CIOs who want to act as change agents can't afford to ignore the cultural shifts required.
"We use phrases such as, 'We need to be more collaborative, more innovative, more productive, more customer-centric, etc.' Most employees think they are already behaving that way," she says. "CIOs need to explain the behavior change journey using from-to statements as understanding happens in the difference between the 'from' and the 'to.'"
As a case in point, Struckman points to a CIO who successfully moved a company to agile software development, which requires the business to work closely with IT to deliver new technology-enabled products and services. Here, the CIO "showed the linkage between the Net Promoter Scores and retention scores that were declining and how faster development of their custom solutions for client needs were part of the strategy to improve customer retention."
5. Develop a system to be strategic, rather than reactive
Mike Vance had agreed in the past to become CIO at companies knowing that it was an order-taker role that he would have to turn around. He did that by studying the companies' five-year strategic plans and understanding in-depth each of the functional areas.
"I knew what marketing was doing and the challenges they had, it was the same thing for human resources and the same thing for finance," says Vance, a longtime veteran CIO who is now vice president of technology services at the consultancy Resultant.
That approach enabled him to align his IT strategy to business needs and objectives — one of the key components that executive advisors and management consultants consistently recommend to CIOs who are seeking to be more impactful.
Vance, though, didn't stop there. He added business relationship analysts to work with business units, thereby ensuring that IT gained visibility into issues and participated early in business planning sessions. And he created business advisory boards to work collaboratively with business units on prioritizing initiatives and identifying technologies that could benefit multiple departments or business processes.
He said such steps are key to keeping IT focused on strategic plans and giving the technology department the ability to promote transformational technologies. At the same time this system prevents the CIO and tech team from being reactive to sudden requests.
"This helped IT prioritize collaboratively with the departments to get things done, because without something like this people stop you in the hallway to advocate for pet projects and then your priorities would always be changing," he says. "It also provides a level of cover for those doing the work, because they know what they actually have to do."
6. Provide a better alternative
CIOs who are able to drive change are also adept at showing their colleagues a better alternative than the proposals they're asking IT to implement, says Patricia Coffey, CEO of Cedibus and former senior vice president and group CIO at Allstate Insurance.
"Change happens when dissatisfaction with the present is met with a suitable vision for the future," Coffey says. "The CIO is in a unique spot to paint a picture of what is true about the present and what's possible in the future. Yet the skill a successful transformational leader brings, beyond business and technology, is an understanding of how to lead the change for this organization."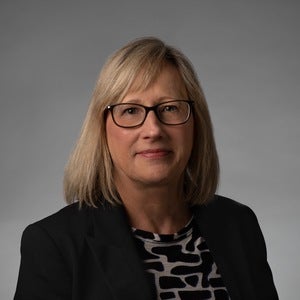 Coffey advises CIOs who are looking to adopt this approach to first build up their credibility. "Get results, build relationships, display business knowledge" and test the organization for its readiness to change by bouncing ideas off key partners and thought leaders, she says.
Then get change started and build a force to get it done.
"Find a key issue, area, or person most likely to produce a successful change and implement it. Connect with the biggest supporter and biggest detractor. Get influencers and respected experts on board," says Coffey, who also serves as adjunct faculty at Lake Forest Graduate School of Management.
Coffey says she has used this approach as a CIO at a prior organization where "IT was treated like a vendor." For example, she pushed back on a proposal to replace an aging system by instead recognizing the need for new technology as an opportunity to deliver transformational change.
"We spent time to understand the issues faced by the area and its customers. Then we proposed a solution that had a positive return on investment and created multiple benefits and opportunities. I insisted that the business area own the proposal to ensure it met their needs. I also required all individuals involved with the program to have the exact same goals, including technology delivery and business benefits," she explains.
"In the end the business area got additional and more timely information than they had before, with reduced cycle time," she says. "The platform presented them with new business opportunities and set them up for additional change in the future. The IT team got a modern platform that allowed team members to build marketable skills and focus their energy on creating value. And throughout the process the combined business/IT team learned a great deal about each other's areas and became a united force for change and results."