The sudden spread of COVID-19 globally introduced new challenges across the healthcare landscape that disrupted all day-to-day operations. The pandemic forced King Faisal Specialist Hospital & Research Centre (KFS&RC) in Riyadh, Saudi Arabia, to deal with and manage the immediate impact that a large number of infected patients had on the healthcare system. KFSH&RC and the Saudi Ministry of Health, as a starting point, built on the lessons from China's response and those of the World Health Organization.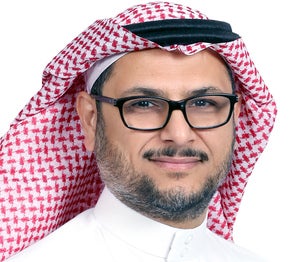 The challenge was to create a truly holistic view of what was happening during the pandemic by developing effective knowledge discovery capabilities amongst disparate sources from the international, national and organisational levels.
In this Q&A, Dr. Osama Alswailem, CIO at King Faisal Specialist Hospital in Riyadh, discusses how the pandemic fuelled a digital transformation that was already underway in healthcare.
CIO Middle East: To what degree are hospitals in the Kingdom of Saudi Arabia in a process of digital transformation — using IT to fundamentally change the way they work?
Healthcare is a primary focus area of Vision 2030, with the goal of improving the quality of services, healthcare facilities and focused public healthcare models. The government is shifting from its role as a service provider to that of a regulator through the digital transformation of health systems and through strategic collaboration between private and public sectors towards improved clinical and financial outcomes.
CIO Middle East: Augmented reality and 3D printing are technologies that are penetrating the healthcare world. Do you use them? What trends do you think will change the healthcare system as we know it today?
Yes, KFSH&RC are using both technologies towards the delivery of care. AR is methodologically used by the Center of Autism Research towards early diagnostic and research purposes with children. These AR-based solutions are used to enhance engagement, motivation and learning scenarios for people with ASD [autism spectrum disorder]. KFSH&RC has been utilizing 3D Printing towards healthcare delivery since 2004. From initial utilization in the Dental lab, it has grown to oral maxi facial, ENT, Cardiology, Oncology and various surgical needs, for guides, models, etc.
The biggest trend we see is the use of machine learning/artificial intelligence and genomics towards the delivery of personalized medicine. Due to the vast amount of data that exists within KFSH&RC we are utilizing this along with 'big data' to deliver a more targeted cared model. We have begun to focus and develop local talent in regards to data science, data engineering, visual intelligence and genomic sequencing.
CIO Middle East: How have advancements in technology impacted King Faisal Specialist Hospital? Have you noticed a significant amount of change in healthcare / quality of care related to advances in technology?
It has been a gradual progression since the late '80s of technology and the adoption of technology by healthcare delivery professionals. What we are seeing and realizing now is the result of this maturity from the early onset of a Healthcare Information Management System, constant training, defining interoperable models, the capture of digital data, etc. Accordingly, dependence on technology has become substantial throughout the organization and we have categorized delivery across three core verticals; enterprise management system, enterprise resource planning and healthcare information management. We ensure all technology and applications are interoperable across these verticals.
CIO Middle East: How did the KFSH IT team support the hospital during the lockdown? How did technology help the hospital?
KFSH&RC developed a COVID-19 decision-support machine learning platform that provided leadership with real-time, multi-dimensional, visual analytics and intelligence-driven data in order to derive focused business decisions. Leadership are now, through a completely holistic view from international, national and organizational data lakes, able to view a unified and integrated platform that displays; Capacity based on availability and type of Beds per Facility, per location/ward with the ability to allocate beds based on surges; Supplies associated with COVID-19 response based on quantities, product images, reorder amounts, availability, allocations and status; Ventilator readiness and availability based on type, category, facility and location/ward; COVID-19 specific information on a number of tests performed, results and categorization per facility; Staff (Medical, Nursing, Clinical or Administrative) who are in quarantine and individuals who have come in contact with positive COVID-19 patient through contact tracing.
CIO Middle East: Where do you store all your data and why did you choose that provider?
In the enterprise data warehouse (EDW), this is the organizations' central repository of integrated data from all its disparate sources. This EDW used towards reporting and data analysis and is a core component of business intelligence. We selected IBM Cognos because it has a comprehensive set of reporting capabilities and is a complete BI platform, with a vast number of tools geared for enterprise data experts. Members of the Healthcare Information Technology Affairs teams have authored "Developing Data Warehouse for the Healthcare Enterprise-Lessons from the Trenches." The book was selected as the HIMSS "Book of the Year" for 2008 and encompasses the organizations' journey.
CIO Middle East: King Faisal Specialist Hospital has a world-class EHR (electronic health records system); what are the main advantages of this platform? How does the IT department work with doctors?
The ability to providing accurate, up-to-date, and comprehensive clinical information about patients at the point of care; coordinated and efficient care models; more effective diagnosis of patients; reduction in medical errors; improving patient and clinical interaction and communication; enabling safer, more reliable prescription management; legible, complete documentation and accurate; streamlined coding; health maintenance where the patient is actively involved in care models; enhancing privacy and security of patient data; reducing costs through decreased paperwork, improved safety, reduced duplication of testing, etc.
The clinicians have always played an active role from the design of our Integrated Clinical Information System, to the training, enhancements and system growth. We have various clinical committees that oversee the governance and all related processes. The majority of the Health Informatics team are clinicians by background so they relate better to the 'business' and are able to deliver more focused solutions.