What happens when an organization deploys the latest and greatest data analytics tools but fails to assemble a top-notch analytics team? Lost opportunities and a lot of wasted time and money.
A stellar analytics team can make the difference between lackluster insights and a giant leap on competitors. But you can't slap together an analytics team overnight. It takes hard work and diligence to bring together the right people and the right mix of skills.
"One of the biggest challenges for organizations is not the collection of the data itself but developing a team that will apply the data and drive change throughout the organization," says Laura Smith, CIO of healthcare provider UnityPoint Health.
"Building and sustaining a successful team has never been more challenging than the last 18 months — especially in healthcare," Smith says. "For me, my greatest career success is the team I've built at UnityPoint Health. It has been no easy task; the analytics market is highly competitive."
It can be done, however. Here are several best practices to keep in mind.
Provide modern, effective tools and meaningful work
Top-notch data analysts must have equipment and access to data that makes it possible for them to succeed.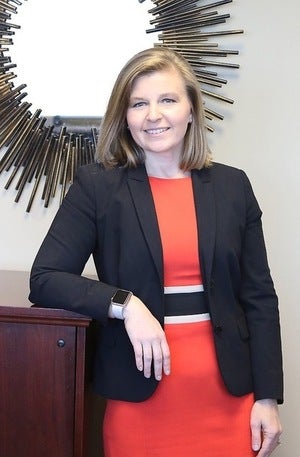 "I've seen many an analyst become frustrated and leave a company because their laptop was five years old and couldn't manage the amount of data that they needed to process," says Theresa Kushner, data and analytics practice lead at NTT Data Services, a global IT consulting firm. "Or they were denied access to the data that they need to build the right algorithms. Making sure that your analysts have up-to-date hardware, current software, and access to data are basics to the success of data analysts."
So is providing meaningful assignments. "No data analyst wants to be part of a team whose work isn't making a difference to the overall business," Kushner says. "That means selecting projects that have impact. This is easier said than done but is so crucial to building a credible data analyst team."
Team members need to be shown how their work is meaningful to the world at large, Smith says. "I think we all want to know how our work contributes to the greater good," she says. "In the healthcare industry, we liken this to having a calling. We all come to this calling with our unique skills and talents."
For the analytics team at UnityPoint, identifying the positive impact someone can have on communities is key, Smith says. "I put it front and center whenever I'm recruiting team members," she says. "People want to know how what they're doing contributes to the greater good."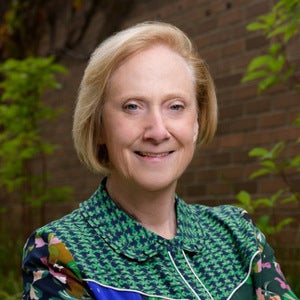 For example, the analytics team has played a critical role in ensuring that patients and employees have adequate personal protective equipment (PPE) throughout the pandemic. The team created a dashboard that pulled PPE data together to display meaningful information for leaders, Smith says. "With actionable data in hand, leaders could confidently make data-driven supply decisions in real-time, ensuring the health and safety of our patients and team members."
Build talent through internal training programs
The shortage of data analytics professionals is well documented, and competition for these skills is fierce. Companies that have the resources should consider offering training and continuous learning programs that help generate in-house talent. This can include internal programs or external courses.
These training programs can also take the form of mentorships or bringing together cross-functional teams to share experiences and knowledge.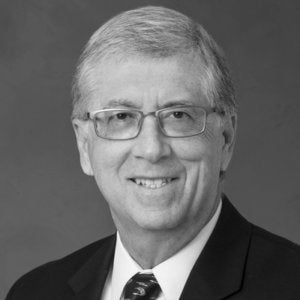 "Develop data analytics early career hires by pairing them with an experienced analytics type leader," says James Rinaldi, chief information technology advisor at NASA's Jet Propulsion Laboratory. "They will grow fast, but give them projects that allow them to move at their speed. Let them learn how the data architecture and culture work."
Projects have the opportunity to bring cross-functional teams together, Rinaldi says. "It is worth the cost to add a few junior members, to allow them to experience and get to know how things work outside their own organization," he says.
It's also a good idea to move people around to various projects, Rinaldi says. "Don't let people become stale or comfortable in just one area," he says.
When selecting team members, start strong
In professional sports what often draws free-agent signings — aside from the money — is the chance to be on a winning team. Likewise, with an analytics team it might be easier to lure great talent when great talent already exists on the team.
"Excellence attracts excellence," Kushner says. "If you are building a data analytics team, it really pays to make your first hire a genuine superstar."
That doesn't mean the individual has to be the top graduate from one of the most prestigious universities, Kushner says. But the person should
have a proven track record of using data to make a difference in a business.
"And don't think that you need a PhD in data science," Kushner says. "That's nice, but sometimes the key person on a data analysis team is the person who knows the most about your business. It also means that you hire someone who really wants to be part of the team. They must be aligned in spirit as well as understanding with the goals of the overall team."
Make diversity a priority
Diversity in the workforce is a focal point for many organizations today, and data analytics teams should be part of this effort. That includes diverse work histories.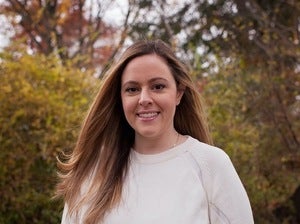 "Assemble a team of people who have different professional backgrounds," says Jessica Lachs, vice president of analytics and data science at DoorDash, which provides an online food ordering and delivery platform.
"I'm often asked what my team's standard candidate profile looks like — and people are surprised when I tell them that we don't have one," Lachs says. "Having entered this field without previous data experience — and built up the entire function at DoorDash — I believe that building a team of people with diverse backgrounds makes your team better, overall."
While the company expects candidates for the analytics team to have coding skills and statistics proficiency, "we have found success hiring people from a range of backgrounds, including finance, consulting, and economics in addition to more comparable technology data science backgrounds," Lachs says.
This approach creates a team that has all the skills needed to solve a variety of problems, Lachs says. "Even if each individual on the team can't solve every problem on their own, the result is a stronger team with people who can learn from one another and tackle a wider set of challenges together," she says.
Keep team members happy
It's not just a matter of building a strong team, but retaining it as well. Given the demand for data analysts today, if organizations fail to keep analytics team members happy they might leave for other positions.
As such, team leaders should reward milestones and allow analysts to promote themselves and continue to learn new skills. "Data analysts want to create a brand for themselves and their companies," Kushner says. To do this, they need the time to write articles that promote their work; and to gain certifications on new software, new processes, new approaches, she says.
"When they have created articles, encourage their presentation of their papers at conferences as well as internally," Kushner says. "Make their achievements very public and ensure that there is a steady stream of information on what they are accomplishing."
Oftentimes managers think visibility for the team should just be internal, but that's only going halfway, Kushner says. "Visibility needs to be industrywide," she says. "Your top analysts should be visible to other top analysts. Providing a venue for your analysts to shine ensures loyalty and casts a glow on your company as well as your organization."
It's a good idea to build into every analyst's calendar time to think about what needs to happen next, to document the projects they are working on, and to collaborate with those in the business and IT who can contribute vital information, Kushner says. "The tendency when working with data analysts is to drive projects, and as a result, managers often drive people as well," she says. "That's a formula for frustration and turnover."
Engage with people across the organization
The analytics team isn't meant to work in a vacuum. Interaction with others throughout the enterprise helps the team keep abreast of business goals and gain an understanding of what's important to a variety of coworkers. It also enables team members to share the importance of analytics with others in the organization.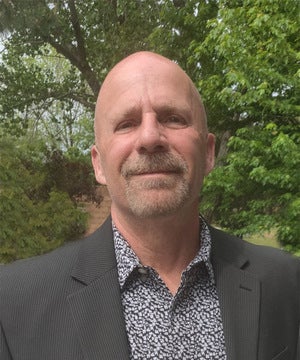 "Incorporate business leaders into the process," says Michael Mayta, CIO for the City of Wichita, Kan. "This is a critical aspect, as these are the people who understand the data and more importantly understand what questions need to be answered using the data."
Partnering analysts with business users "creates a learning experience while enhancing the business process and expediting the outcomes," Mayta says. "If an analyst understands the data in its raw form but does not understand the business needs or the specific data sets required to arrive at a solution, then a great deal of time can be wasted in communication or trial-and-error development."
When UnityPoint Health built its analytics team, "we started by engaging with physicians and employees across the entire health system," Smith says. "We brought together team members from across all the different care settings to hear their needs and help them understand the importance of using analytics to improve patient care."
The opportunity to engage extends beyond a specific problem the team is trying to solve, Smith says. "Other opportunities can include engaging with peers and encouraging personal development through mentorship programs."
The model of engagement with the business has been effective, Smith says. "We build strong relationships with our business, [creating] an environment where team members are able to deliver amazing solutions," she says. "They can see directly why they are valued and the contributions they make to the organization. This is huge for both individual and team satisfaction."
Create a 'data-informed' culture
An organization that places a high priority on everything data will fuel the growth and enhancement of the analytics team. That's been the approach at the City of Long Beach, Calif.
In 2018, the city's Department of Technology & Innovation (TID) and Office of Civic Innovation launched a Data Committee that involved staff from 90% of city departments. A year later, the city hosted a Citywide Data Challenge, a four-month "datathon" where staff from various departments teamed up to solve challenges using data analysis tools.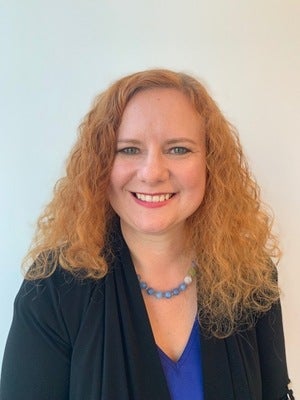 "The Data Challenge allowed city employees to pitch challenges or problem statements that could benefit from the use of data analysis and visualization," says Lea Eriksen, director of technology and innovation for the City of Long Beach. "Four challenges were selected and then teams formed and worked cross-departmentally on the different challenges."
One example of a successful challenge was the evaluation and mapping of where CERT-trained residents live to assess communities' resiliency in case of an emergency. There were lessons learned from both the Data Challenge and the operation of the Data Committee, "which we used to restructure our data efforts," Eriksen says.
In early 2021, TID launched a Citywide Data Learning Community for city employees. "This is a fun, learning-focused space for staff from across all city departments to ask questions and share with one another how they are embedding data within their teams and departments' projects," Eriksen says. "Every other month we invite a different city team to present on the tools, techniques, and resources they are using to build data into our DNA here in Long Beach."