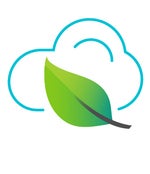 "The world has become increasingly dependent on data, and the wide-scale transition from onsite storage toward cloud-based solutions represents an incredible opportunity for our industry to lead the way in helping all companies make progress toward sustainability. We have seen significant interest from all customers in maximizing data center efficiency and are proud to serve as an inaugural member of VMware's Zero Carbon Committed cloud partner initiative and share in the commitment to generating net carbon zero emissions by 2030." — François Sterin, chief industry officer for OVHcloud
With an extensive menu of cloud services and solutions, OVHcloud is relied on by leading organizations around the world.
The largest cloud hosting provider in Europe since 2011, the company, based in Roubaix, France, has offices in 19 countries. OVHcloud's 32 data centers host nearly half a million servers. Unlike many other hosting and data centers, the company builds its own servers. Today, leading organizations in education, enterprise IT, gaming, government, healthcare, IT services, the nonprofit sector, and retail rely on OVHcloud for its private, public, and hybrid cloud offerings.
We recently connected with François Sterin, chief industry officer for OVHcloud, to learn about the company's motivation for joining VMware's Zero Carbon Committed initiative, discover the steps it is taking to decrease its carbon footprint, and understand where he sees the greatest opportunities to bring about positive change. We also learned how OVHcloud's efforts extend not only across its data center operations, but also to its server manufacturing operations.
"We are the leading European cloud provider with a global presence, dedicated to bringing secure, trusted, open, and sustainable cloud solutions to everyone," says Sterin. "Serving customers around the world, we specialize in delivering industry-leading performance and cost-effective solutions to help our customers better manage, secure, and scale data."
Sterin notes that one thing OVHcloud's customers increasingly share is a commitment to sustainability.
"More and more of our customers want to have a better knowledge of their environmental impact," he says. "They want to know their data centers are as efficient and environmentally efficient as possible, but that's just part of the equation. They want to partner with organizations that are taking steps to make a positive difference."
Helping the whole ecosystem to become sustainable
Sterin stresses that OVHcloud has been committed to sustainability for 15 years and that there was never a question about joining Zero Carbon Committed.
"We want to play a part and be part of the solution in the fight against climate change," he says. "Our goal is to embrace sustainability matters from a systemic view. We want to help the whole ecosystem to become sustainable and strong while minimizing environmental impact and driving up performance. We've built our environmental policy around these ideals, and we have strong levers and commitments in place to reduce our environmental impact in the years to come."
Today, 77% of OVHcloud's data centers are powered by renewable energy, and OVHcloud is committed to achieving high-quality renewable energy by 2025. The centers are also highly efficient, not only in terms of the amount of energy used, but also in the amount of water consumed.
"We measure the water efficiency of our data centers, with consumption levels falling between .24 – .29 liters per kWh. Water should not be forgotten when we talk about data center efficiency," says Sterin.
There have been other environmental considerations as well. OVHcloud purposefully built 24 of its data centers in former industrial buildings that it adapted to specifically house its technology. The use of these facilities dramatically decreased the environmental impact of data center construction while revitalizing existing structures.
Its manufacturing operations, which build OVHcloud's high-performance servers, are also designed to be as environmentally friendly as possible. Notably, three-quarters of its servers include refurbished parts. This delivers a significant decrease in the greenhouse gases created by the original manufacture of components.
"We have to move away from the false notion that reusing a component or adapting it for refurbishment impacts it performance," says Sterin. "Most importantly, we must continually measure the environmental impact of our actions and train our colleagues in the effort to reduce our carbon footprint."
He points out that OVHcloud is currently doing a full life cycle assessment of its servers in order to gain a better understanding of their environmental impact. The company is also training all employees on steps everyone in the company can take to positively impact climate change.
"This is our responsibility," says Sterin. "We must lead the way for more sustainable cloud services."
Learn more about OVHcloud and its partnership with VMware here.