Paul Johnson wears two powerful, distinct hats at Poly, the new company formed as a result of the merger of Plantronics and Poly.
As vice president and CIO, Johnson took charge of overseeing the integration of the companies in the post-merger period — not just the technology and IT systems, but the overall business program to create and staff a fully combined entity. With that clear success under his belt, Johnson took the reins of Poly's Real Estate and Workforce Operations group, managing a portfolio of 85 global offices for a workforce of 6,500-plus people and commanding the response when COVID-19 precipitated a transition to remote work.
Today, both roles constitute his duly-expanded C-suite job — an indication, Johnson believes, that non-traditional career moves are fair game for CIOs with business chops and a desire to hustle. "Once you have core IT services being delivered well and you have credibility, there's potential to throw your hat in the ring for different roles whether they're adjacent or a wholly separate opportunity," says Johnson. "Having the confidence and awareness that, as CIO, you have unique skills and experience that you can leverage is very valuable. There's nothing you can't take on."
Thanks to the COVID-19 boost — and a trend line that has accelerated over the past few years — there is no longer a concrete or linear career trajectory for IT leaders. As relationships with lines of business expand and IT executives embrace a more strategic role in light of ongoing digital transformations, a variety of new pathways and career options have opened up. For example, now that technology is considered a central plank of business, a greater number of CIOs are segueing into product leadership roles such as chief technology officer (CTO) or chief digital officer (CDO). CIOs' holistic view of the business and knowledge of end-to-end business processes also gives them a leg up to expand their leadership to other functional areas — potentially more so than other top executives who have a narrower view across enterprise domains.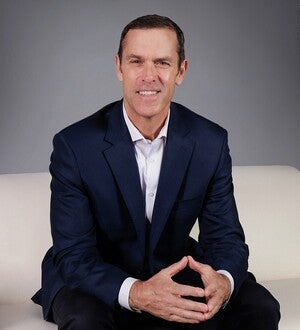 CIOs on the upswing are not just looking to take on more responsibility or oversight of new areas. They are also capitalizing on their newfound status to make the leap to larger or more prominent firms or to take on board-level positions. The possibilities for CIO career advancement are at an all-time high, according to Charles Gray, partner and head of the US technology officers practice and board practice specialist at Egon Zehnder, a leadership advisory firm. Gray says the phone is ringing off the hook for his IT executive clients who are being pitched new opportunities. The challenge, he says, is sorting through the range of possibilities to figure out exactly what move is the right fit.
"The [CIO] role has a profile that it hasn't had in the last decade, a continuation of a trend that's been accelerating for the last year," Gray contends. "This is the best time ever to be a CIO or CTO because the importance of technology has never been more clear to both boards [of directors] and the executive team."
Charting your course
As IT leaders consider avenues for career advancement, they need to determine what's driving them — whether it's a dogged focus on an upward trajectory or a desire for a new challenge. "Is your goal to get the biggest title at the biggest company with the biggest budget or to find a transformation opportunity where you can have the biggest impact," Gray says. "Sometimes those goals overlap; oftentimes, they don't. You need to decide what brings you joy and energy."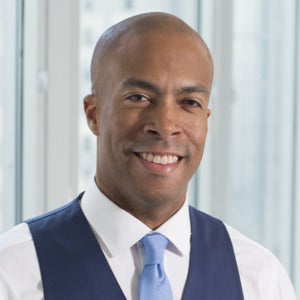 For Saty Bahadur, the ability to have an outsize impact at a company dedicated to a common mission was what drove his decision to make the leap from high-profile technology-oriented leadership positions at industry giants such as Microsoft and Amazon to become CTO at Upwork, an online marketplace for freelance services. Given the swing toward independent freelance work, Bahadur wanted to align with a company mission he thought would make a difference in the world — in this case, addressing ongoing workforce challenges and the future of work. He also believed his experience scaling innovation and hammering out processes at corporate giants was the right complement for Upwork, which was poised to expand from a single product line to multiple lines globally, he explains.
"At this stage in my career, it's more about impact and the legacy I leave," Bahadur explains. "I want to work on things I'm passionate about and this was the perfect confluence."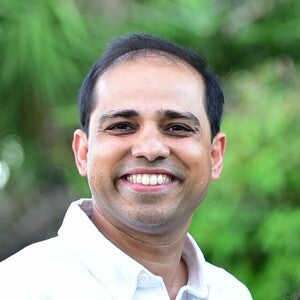 Although oversight of real estate and workforce operations is on the outskirts of traditional IT territory, Poly's Johnson said his experience and success spearheading the post-acquisition business integration strategy was a signal to leadership that his skill set had merit beyond IT. Once he formally put himself into consideration for the role and was chosen, he quickly put the portfolio and program management skills honed as CIO to work in the real estate group, scoring some quick wins, and using those to gain credibility and build trust with his new constituents.
"The department welcomed the stronger, more structured portfolio program as it helped them organize, prioritize, and educate others on the business value of the work they were doing," Johnson explains. "That's an approach often lost in organizations geared towards one-off projects."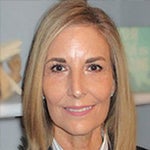 Kendra Ketchum, who took the role of vice president of information management and technology at University of Texas, San Antonio, in January 2019, was on the job for nearly a year when COVID-19 hit and the team accelerated its transformation of the IT organization along with modernizing the university's digital infrastructure. As part of rigorous change management, team dynamics, and leadership work to overhaul IT, Ketchum initiated a psychological testing program to assemble the right teams for various projects and to work with those frustrated by the changes to ensure more focused teams and better business outcomes.
The testing initiative radically bolstered the innovation chops of the university's IT organization, earning team members an 89% score, which is the top percentile for most companies. The effort also caught the attention of other university departments and top management, which enlisted Ketchum to "productize" her change management and testing apparatus and expand her charter to work with other departments to create a more diverse and inclusive culture.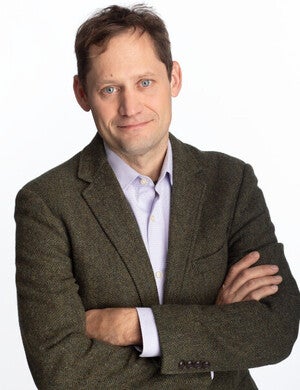 "The university president asked me to work closely with HR and the VP of business affairs to apply the methodology to the rest of the organization," she explains. "It's opened new doors … and makes me needed at a layer in the organization where most of the churn happens."
CIOs embracing a product manager mindset have a lot of flexibility steering their next career move, according to Don Schuerman, CTO of Pegasystems, whose own career has spanned roles in sales, engineering, and product marketing. With an ability to understand technology and connect it back to the specific needs of the business, customers, and employees, CIOs basically function as a product manager for the business, which opens up doors that were simply not accessible when the CIO was a pure technology role, Schuerman says.
As CTO of Pegasystems, Schuerman commands a strategy role, directing the focus of investments and influencing how the company positions its value proposition. "My personal career ambitions have less to do with finding the next title up the chain and more to do with continuing to increase my influence and ways in which I bring forward my experience, which is the unique intersection of what clients need and what technology can do," he says.
Advice from the field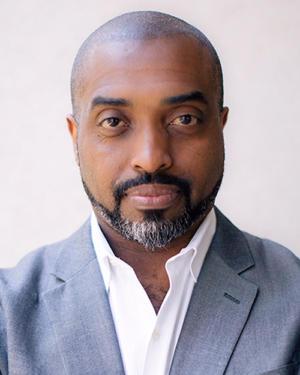 One increasingly popular way CIOs are branching out beyond the traditional trajectory is by landing board positions. Ron Guerrier, who has held several high-profile CIO stints in both the private and public sector and is now global CIO at HP, has embraced that tact.
While Guerrier served as a board member for myriad nonprofit entities during the course of his career, he now sits on the board for Equinix, a public, digital infrastructure company. Being a board member is a great opportunity for CIOs to expand their remit and gain exposure, but Guerrier and others caution that it can be a significant time commitment, especially when the role is at a public company versus a nonprofit, which leverages board members' time more judiciously.
Even so, Guerrier acknowledges that more IT leaders are being tapped for board positions given their breadth of experience and skill sets. "CIOs have a better appreciation of the digital transformation as well as a good lens into what's going on with cybersecurity and an understanding of customer experience," he says.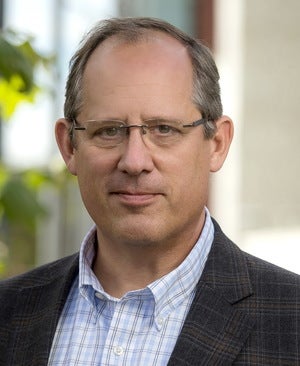 CIOs striving for career flexibility should be able to speak the language of business, be adept at managing teams of people through chaos, and have strategic acumen that is recognized by both peers and top leadership, according to Vince Kellen, CIO at the University of California, San Diego. Kellen, who started his career in the business ranks outside of IT, credits a fluency in communicating about technology in investment terms as a key factor in his upwards mobility. "CIOs have no choice but to be the top strategist in order to be the top technologist," he maintains. "You have to put be able to put technology where the business puck is going and where it isn't."
UTSA's Ketchum agrees that CIO upward mobility is all about thinking outside of the technology box and aiming for goals that once might not have been within reach. "I never aspired to be VP of IT. What I wanted to do is leverage human capital in a way such that teams can excel," she explains. "Now, it's not just about IT, but thinking bigger. Will I sit in the presidency [of a company] some day? I don't know, but I absolutely will shoot for the stars."