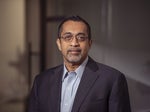 Industries have drawn inspiration from the challenges of the past 18 months, confirms new AVEVA research, revealing that over 850 leaders have strengthened their commitment to driving digital transformation.
Quite simply, the industrial sector—along with almost all other business verticals—will never be the same again. The virus and its attendant lockdowns accelerated technology investment within the industrial world as data proved itself a valuable new currency.
Business leaders are turning to the power of the cloud, AI, data, and smart analytics to empower their industrial teams to collaborate better, operate with agility, and elevate what they can achieve in terms of cost efficiency and sustainability.
Our global executive survey reveals that 85% of businesses plan to increase their investment in digital transformation over the next three years in order to tackle climate change, embrace automation, and unlock the performance benefits of advanced technologies.
While every industry is expecting to boost investment, the levels of significantly increased investment vary. The power industry expects to make the largest levels of new investment, with 42% of businesses planning a significant upswing in their technology spend, according AVEVA research. Manufacturing is also higher than the mean, with 30% predicting significant spending.
Leveraging Performance Intelligence
Many plants and factories implemented cloud-based communications, digital collaboration tools, and productivity software to enable functionality during lockdowns, and this sudden shift to remote working catalyzed appetites for long-term digital transformation. Businesses have become acutely aware of the power of Performance Intelligence—how AVEVA defines the capacity to harness data-led insights so people can maximize sustainable value across assets, processes, locations, and organizations. Industrial leaders are now leveraging technology to rethink how they design, engineer, and operate.
As data rapidly becomes the new global currency, sharing accurate, industrial information with multidisciplinary project teams is proven to drive higher performance. This is key to remaining competitive and driving sustainability.
Performance Intelligence is crucial for businesses looking to accelerate sustainable growth over the immediate future. According to our survey, 75% of companies believe they are on a journey to realize Performance Intelligence in their businesses, and this is set to transform how we all live and work.
Welcome to the Age of Performance
Human insight, creativity, and experience will undoubtedly continue to represent the cornerstone of success for every business. But the role that technology can play in augmenting and enhancing human capabilities is evolving. The scope and scale of the cloud to improve collaboration, combined with the predictive capabilities of machine learning, AI, and smart engineering, are all elevating data to industrial intelligence.
Nine out of 10 industrial companies see combining advanced technologies such as AI and cloud with their teams' insight as key to driving better performance in a post-pandemic world. AI and automation are now necessary technologies in order to provide the insights needed to keep pace with competitors. Put simply, the wheels are in motion, and the Age of Performance is drawing ever closer.
Technology drives sustainability
As the world focuses on climate action, the majority of industrial enterprises (90%) say the climate emergency is a core action area for the business. Nine in 10 (89%) are committed to achieving net-zero carbon emissions across their business and to tackling climate change within a five-year horizon.
Amid a backdrop of growing and critical sustainability concerns, Performance Intelligence lends greater operational agility and resilience to industries, enabling operational processes to benefit from rich, reliable data—thereby optimizing the entire industrial lifecycle. The power of data visualization empowers companies to future-scope, make faster and more precise decisions, and boost environmental performance.
As the industrial world readies for the Age of Performance, businesses will need to develop robust strategies for driving data-led digital operating models that ensure business sustainability in every way.