The Situation at Hand
Global enterprise IT organizations have now recognized the benefits of adopting containers for developing and deploying workflows. This is because containers provide businesses with a way to automate the deployment of modern applications at scale. Containers also provide a more cost-effective method of deployment, as applications start up faster, consume less resources, and are portable and environment-agnostic, all of which translates into cost savings.
The usage of containers across enterprises is already on the upswing. Gartner® estimates that "90% of global organizations will be running containerized applications in production by 2026—up from 40% in 2021. In addition, by 2026 20% of all enterprise applications will run in containers—up from fewer than 10% in 2020."1
A 2020 Cloud Native Computing Foundation (CNCF) survey found that the use of containers has grown 300% since 2016.2 And a May 2021 IDC study "predicts a wholesale shift to containers in three years where 80% of workloads will shift to or be created with containers and microservices, reducing per-app infrastructure needs by 60% while driving a 70% improvement in digital service resiliency."3
In addition, the number of new applications being developed continues to grow at an astounding rate. In IDC's opinion, "By 2023, more than 500 million new logical applications will be created – equivalent to the number of applications created in the past 40 years."3
With adoption rates for containers continuing to grow, enterprises must become more digitally focused if they want to compete.
What's Driving The Trend
Enterprise IT organizations are adopting containers and embracing cloud-native microservices architecture for a variety of reasons, including the need to accelerate the speed of application development and innovation, the benefits derived from greater efficiency and portability, and cost savings. To help IT organizations accomplish these goals, open-source Kubernetes has emerged as the de facto standard for container orchestration and a fundamental building block for cloud-native architectures.
And while it's straightforward to deploy modern, cloud-native applications in containers, the reality is that these apps represent only a small portion of enterprise applications. Most enterprise applications today are still non-cloud-native, with a monolithic architecture and persistent data storage. The need to modernize those older applications is one of the major drivers of containerization, as non-cloud-native applications can benefit from the agility and efficiency that containers provide.
The challenge for IT organizations, though, is how to run these monolithic applications in containers, without rearchitecting them. And as enterprise IT organizations extend the use of containers and Kubernetes beyond development and testing into production environments, they also need to address other key considerations, including security and data persistence.
Application modernization is also a driving differentiator in enterprises. The next wave in modernizing the data estate—both on-premises and in the cloud—is being driven by the need to support business, infrastructure, and digital transformation efforts. This modernization is needed to deliver greater business agility, improved efficiency, and enhanced innovation. Enterprise IT organizations must be ready to ride this wave by accelerating their investment in containerized cloud-native infrastructure.

Implementing Containers
How enterprise IT organizations adopt and integrate containers varies, depending on their familiarity with container technology and the needs of their business. According to ISG, a leading global technology research and advisory firm, "Enterprises also take different philosophical views on the development of containerized software ― some want to focus technical resources on creating these next-generation applications (and plan to train or hire engineers to make that possible), while others look to the service provider community for assistance, including for full containerized software development."2
This is where HPE can help.
Regardless of where a business is on its containerization journey, HPE Ezmeral Runtime Enterprise is the industry's first enterprise-grade container orchestration platform that is designed to run modern applications (both cloud-native and non-cloud-native) with persistent data. HPE Ezmeral Runtime Enterprise deploys 100% open-source Kubernetes for orchestration, provides a state-of-the-art file system and data fabric for persistent container storage, and provides enterprises with the ability to deploy non-cloud-native AI and analytics workloads in containers.
Enterprise IT departments can now easily extend the agility and efficiency benefits of containers to more of their enterprise applications—running on either bare-metal or virtualized infrastructure, on-premises, in hybrid- and multi-cloud environments, or at the edge.
As ISG stated in their recent ISG Provider LensTM "Container Services and Solutions U.S. 2021 Quadrant Report" report, "Paid Kubernetes platforms are worth the investment: It may be tempting for enter­prises to operate their own Kubernetes platforms based on the upstream open-source project, but the amount spent on maintaining those platforms would, in all likelihood, be better spent elsewhere [emphasis added], unless technical leadership in Kubernetes platform operation is truly a differentiator for a business. The commercially available Kubernetes platforms in the market offer useful features such as simplified management, role-based access controls, and improved graphical interfaces that make them worth the expenditure."4
HPE is excited to announce that HPE Ezmeral Runtime Enterprise was recognized by ISG as a Leader in the Kubernetes Platform Solutions Container Services & Solutions category!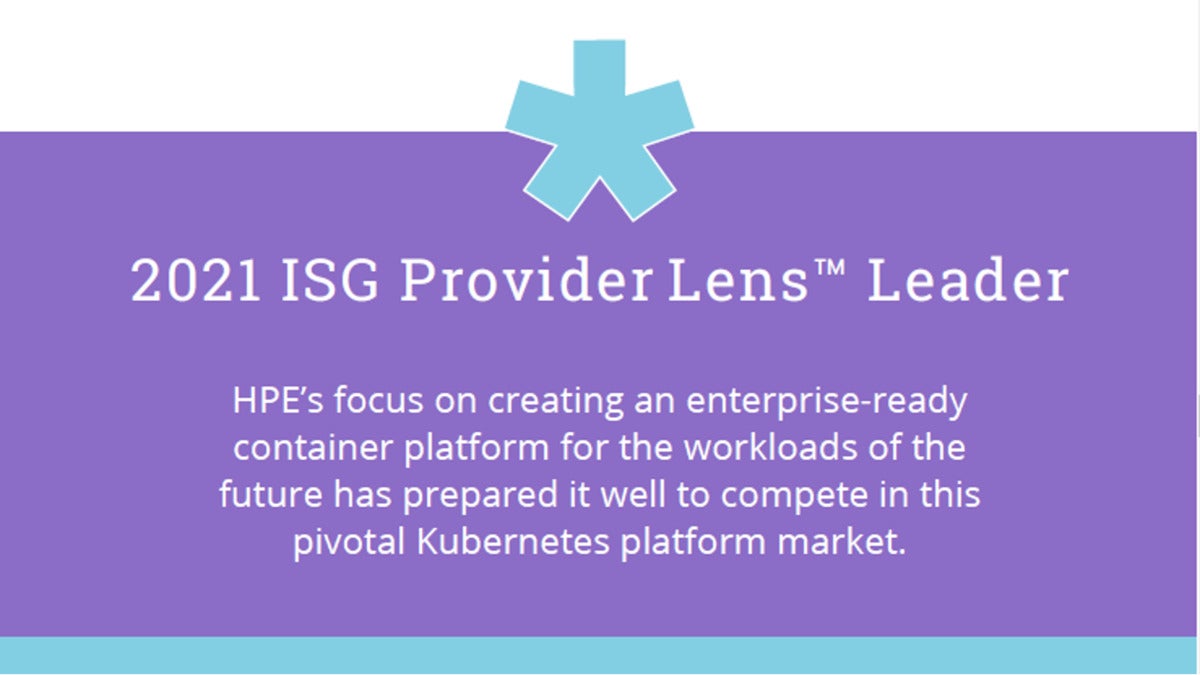 Summary
If they haven't done so already, enterprises need to begin adopting and using containers for their applications. The benefits to be gained in efficiency, agility, and cost provide overwhelming reasons to do so. Containers provide the enterprise with a powerful tool to unleash the full potential of their applications, giving them a foundation of flexibility in order to respond to internal and external demands.
In addition, as enterprises become more digitally focused and begin digital transformation initiatives, containerization makes sense, especially in light of application modernization requirements. The use of containers allows enterprises to make both cloud-native and non-cloud-native (i.e., legacy) applications easier to deploy, scale, and manage.
The HPE Ezmeral Runtime Enterprise platform provides your business with the capabilities and features you need to increase the speed of application development, improve productivity, benefit from greater efficiencies and portability, and transform and modernize your applications.
To learn more about HPE Ezmeral Runtime and how it can help your business, visit our website or contact your local sales rep.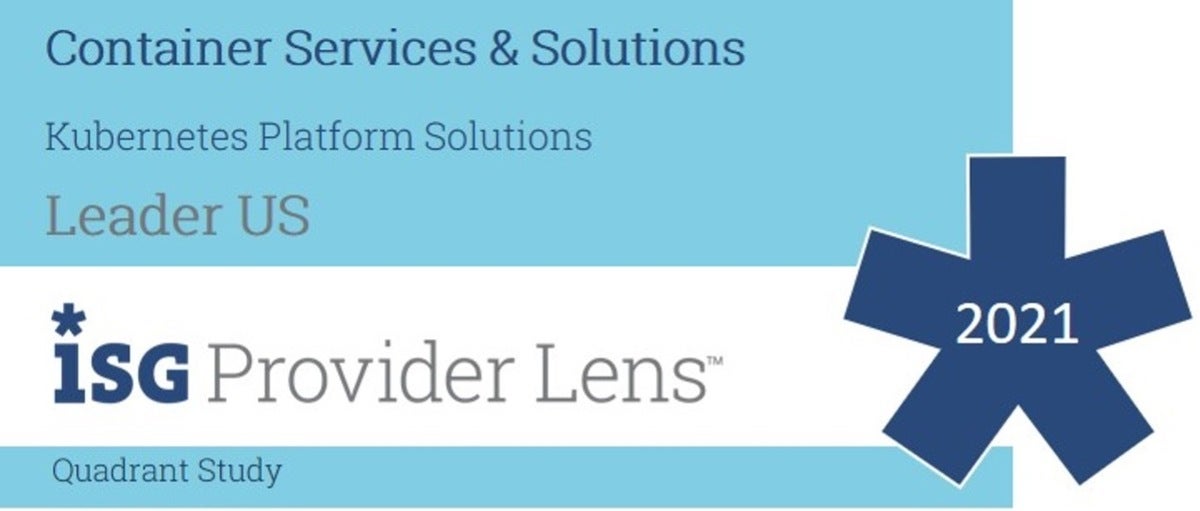 1 – Gartner, The Innovation Leader's Guide to Navigating the Cloud-Native Container Ecosystem, Arun Chandrasekaran, Wataru Katsurashima, August 18, 2021.
GARTNER is a registered trademark and service mark of Gartner, Inc. and/or its affiliates in the U.S. and internationally and is used herein with permission. All rights reserved.
2 – Cloud Native Computing Foundation, CNCF SURVEY 2020, published November 17, 2020
3 – IDC, Containerizing Key Business Workloads: Meeting End-to-End Kubernetes Data Service Needs for Enterprise Applications, Archana Venkatraman, May 2021
4 – Information Services Group, ISG Provider Lens, Container Services and Solutions, Kubernetes Platform Solutions, U.S. 2021 Quadrant Report, published September 2021
____________________________________
About Richard Hatheway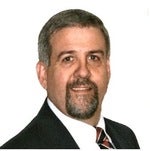 Richard Hatheway is a technology industry veteran with more than 20 years of experience in multiple industries, including computers, oil and gas, energy, smart grid, cyber security, networking and telecommunications. At Hewlett Packard Enterprise, Richard focuses on GTM activities for HPE Ezmeral Software.