Middle East nations are deploying 5G more quickly than other regions globally, and Qatar-based carrier Ooredoo wants to be at the forefront of the shift to superfast mobile networking.
5G is leading technology executives to start thinking about the new business models that super-fast mobile connectivity can support, and how the mobile technology will allow them to supercharge digital transformation.
In this Q&A, Ooredoo CTO Nigel Thomas Byrne discusses how the company is accelerating its own digital transformation plans with the aim to be at the forefront of the 5G revolution not only the Middle East, but worldwide.
CIO Middle East: How is Ooredoo Group embracing digital technologies across its global footprint?
The pandemic has only accelerated our digital transformation strategy, as demand for online services skyrocketed, and customer journeys have increasingly switched to digital. Naturally, some of our markets are further along the journey to digitalisation than others. We see this as an opportunity, rather than a challenge. For our more advanced markets, Ooredoo Group leverages its innovative technology and partnerships with major global tech brands to ensure we are offering the very latest digital services. The knowledge and experience we gain in these markets can then be applied in our emerging markets, where we offer different services that fit their unique stage of development and customer appetite.
CIO Middle East: How do you see 5G changing the mobile internet markets and what is the Ooredoo strategy with regards to 5G?
5G is a revolution, an undeniable breakthrough. Qatar was the first country in the world to launch a commercial 5G network via Ooredoo Group in 2018, and we continue to lead the way as we roll-out 5G across our global footprint. Today, we offer commercial 5G services in Qatar, Kuwait, Oman, the Maldives and Indonesia.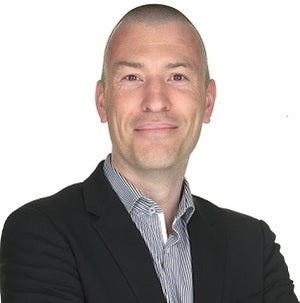 How do I see 5G changing the mobile internet markets? Beyond drastically improving speeds, the fifth generation is empowering a wide variety of exciting new use cases and applications across sectors and industries.
For example, in Qatar, we are preparing for several major upcoming sporting events and are now testing some amazing 5G applications, such as augmented reality, that will transform how fans experience the sporting spectacle. Looking beyond sports, Ooredoo Group recently announced the deployment of our groundbreaking 5G network at Hamad Port in Qatar. This milestone means that Hamad Port is the first 5G-enabled seaport in the Middle East. The port will now benefit from the ultra-fast speed, low latency, and real-time data to enable the remote operation of cranes and rubber-tyred gantries, connect assets, perform remote inspections and maintenance and connect with data centers online.
CIO Middle East: How is Ooredoo using technology to improve ways of working within your organisation?
The pandemic has forced almost every business to adapt the way they operate, and the use of digital technologies has empowered this change. From among our business customers, we have seen a significant acceleration in demand for cloud services. In response, our operating companies have strengthened their partnerships with global cloud services providers such as Microsoft. Microsoft Azure Cloud has been hosted in Ooredoo Qatar Data centres since 2020, but we have expanded this partnership to cover Kuwait from April 2021. This type of technology partnership offers huge potential for our company to offer new cutting-edge services to both business customers and consumers. Internally, we have been applying technology to adapt to more modern, efficient, and agile ways of working that have placed renewed emphasis on our digital capabilities. For example, we have introduced a pilot initiative which leverages on our networks, technologies, and infrastructure to enable our people to work far more flexibly than before.
We have also migrated employees to Microsoft 365, to enable the "Digital Workplace" culture empower by Microsoft's collaboration tools. Ooredoo Group is one of the first in the region to implement this type of agile and modern digital working culture and we hope that it will ultimately be a significant competitive advantage. Technology innovation is also being applied to improve our business operations. Artificial intelligence, machine learning and automation are all being applied across our organisation.
For example, we recently started "Smart Network Planning" to enhance the efficiency of network investment decisions through use of machine learning algorithms. While robotic process automation (RPA) is being piloted in Kuwait, Oman and Qatar to improve day-to-day operations.
CIO Middle East: How are digital technologies changing the way Ooredoo engages with customers?
Through digitalisation, Ooredoo Group has been improving its customer journeys and experiences, making it quicker and easier for customers to find, buy and use our services online. We are increasingly using digital marketing techniques to inform and excite our customers about new products and services, while online sales and customer engagement platforms — such as our My Ooredoo app — are helping to take our customer experiences online and make it as simple and hassle-free as possible.