The new world of work requires a more responsive approach to managing customer and field service experiences. In this interview, Sajeel Hussain, Chief Revenue Officer at CareAR, explains how Service Experience Management (SXM) uses augmented reality and AI to make expertise instantly available to customers, employees, and field workers.
What are the biggest challenges companies face in providing better service to customers?
Customers are increasingly trying to self-solve. That's not always easy, especially given the increasing complexity of connected home devices. When customers fail, they call, and when they call, they expect to have their problem resolved as well as engage in an optimal customer experience. As a result, contact centers are increasingly challenged to solve more difficult issues as well as deal with frequently frustrated callers.
Customer service challenges do not end there. Field service technicians are required to go on-site when a truck roll cannot be avoided. Lack of experience, contractors unfamiliar with systems, and an aging field tech workforce with diminishing replacements to step in all contribute to customer service challenges.
What is Service Experience Management (SXM) and how does it make service delivery more efficient and cost-effective?
Service Experience Management enhances the customer and service employee experience with reactive, proactive, and self-solve benefits. SXM takes advantage of augmented reality for real-time personalized awareness of each support issue along with graphical guidance overlayed in video. A wide range of digital content enhances the support experience, in many cases transforming established processes with graphical intelligence. Connected insights from service management platforms such as ServiceNow and IoT devices enable predictive visibility to proactively shift the service experience.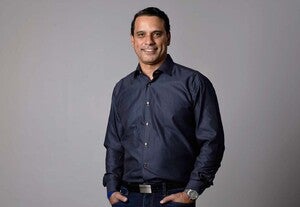 SXM works to uniquely resolve many of the mounting challenges that contact centers and field service desks need to deal with Augmented reality's "show me" vs. "tell me" approach enables support that is now contextually aware of each issue coupled with graphical guidance that is personalized and effective.
SXM is a transformational customer service change agent due to the ability to inspire process shifts supported by immersive and engaging technology. AR video replaces the need for probing questions and describing parts or action with graphical guidance contextualized for each engagement.
The service employee also benefits. Augmented reality essentially puts two people in the same place without regard for distance or time. A "we are in this together" bond is established between customer/field technicians and the remote experts working toward diagnosis and resolution.
Efficiency and effectiveness gains are realized due to AR collaboration. Real-time contextual awareness with augmented reality direction means an organization can ensure their best experts spend less time traveling and more time resolving issues. Other examples include reducing truck rolls by having remote experts guide with precision that is contextualized to each system being worked on. Faster time to resolve happens when augmented reality visibility and graphical guidance replaces scripted Q&As and misunderstood jargon. The correct parts are more often dispatched when video guidance enhances diagnostics. As a result, fewer return visits are needed, which also adds a sustainability benefit.
Augmented reality additionally fuels a Service Experience Management framework for self-help, training, and step-by-step guidance. Contextual video content with augmented graphics encourages more effective self-guidance. Process change includes more frequent use of self-help and training.
How does SXM improve the customer experience?
The ability to make customer service more effective as well as generate a positive emotional reaction that is remembered and shared with augmented reality support fuels customer experience optimization. SXM makes the outside-in perspective of the customer exceptionally apparent due to personalization.
The use of standard iOS and Android smartphones and handheld devices make it easy to engage in an AR session. A key benefit is rear-facing camera use, keeping faces off any video capture.
Augmented reality guidance is contextualized for every situation. Each customer feels their support is tailored at a new level for them. There is also an emotional component involved. Customers working with their support expert tend to feel they are engaging within a more empathetic collaboration because the remote expert is immersed in their situation.
Additionally, ownership on the part of the support expert is encouraged with new graphical tools that overcome language barriers. As a result, customers frequently report they enjoy their AR experience. It becomes a differentiated support engagement that extends beyond the support call to positively shape how customers perceive the brand.
How has AR technology evolved to make it more accessible to organizations and their service operations?
Smartphone technology and network bandwidth are two fundamentals that make AR technology more accessible for everyone. The user experience for the customer and the expert within the support organization has also advanced to a level that simply makes it easier to use. For example, CareAR technology is characterized by an ability to create real-time graphical annotations that are anchored in place within the augmented reality field of view. This means less concern with steadying a device and no issues with constantly having to freeze an image for graphical guidance.
Integration within key service and CRM systems also extends the value of AR technology throughout an organization. Customer and field technician support experts can deliver new immersive collaboration within a familiar infrastructure when AR technology becomes part of the standard workflow such as the CareAR integration within the ServiceNow platform. This framework makes it easy for a field technician to find the right expert for AR collaboration, prove AR value with remote solve reports that save truck roll expense, and capture AR snapshots to close tickets with confidence. Not to be overlooked are the benefits a capable AR support strategy can realize for customer experience optimization efforts. Recent Field Service News research highlights that support organizations now assign an equal weighting in importance between operationally focused KPIs and CSAT-focused KPIs. This CSAT shift has significant implications for customer experience teams that struggle to move CX metrics to achieve a competitive advantage.
The immersive nature of AR support collaboration provides brand perception benefits that can help boost NPS scores and other CX metrics. CX team visibility into an AR-based support organization presents a new way of engaging with customers that impacts CX beyond duration of a support call. CX teams can leverage this value to craft positioning and customer communications that use AR proof points elevate brand awareness and differentiation.
As SXM matures and AI algorithms analyze larger volumes of information about how customers use products, what new capabilities will emerge?
New methods for self-solve and self-learning will emerge with AI-fueled AR use cases. For example, AR guidance contextually overlayed on content captured with computer vision offers exceptionally effective self-learning and self-solve engagement. AI will enable these use cases to go further by considering motion and adjusting guidance accordingly.
The dynamic state of a device or system will be able to be used to enhance guidance based on state change. AI will make it easier for the AR user to cognitively resolve what might be a situation that deviates from what is expected. For example, did the self-learner correctly proceed even if a part being replaced was inserted in the door open position vs. the door closed mode?
AI-revealed state change can also provide quality assurance and safety benefits. Self-learning and self-solve action to date is based on what is most expected as the foundation for content. AI will help make that content far more contextually aware for real-time guidance that is more effective.
Learn more about reimagining the service experience.