With over 20 years experience in the Nordic IT industry, Odd Inge Bjørdal, has witnessed firsthand the transformative evolution of cloud services and solutions.
Bjørdal began his career as a systems specialist working on infrastructure transformation projects. Later he managed deployments for many of the company's largest enterprise customers. Bjørdal is now managing director for Digital Platform Services in Sopra Steria Nordics – a role in which he oversees more than 1,000 experts delivering a full range of managed services and solutions. These include IaaS, PaaS, cyber security services, and bespoke offerings in everything from container services to machine learning.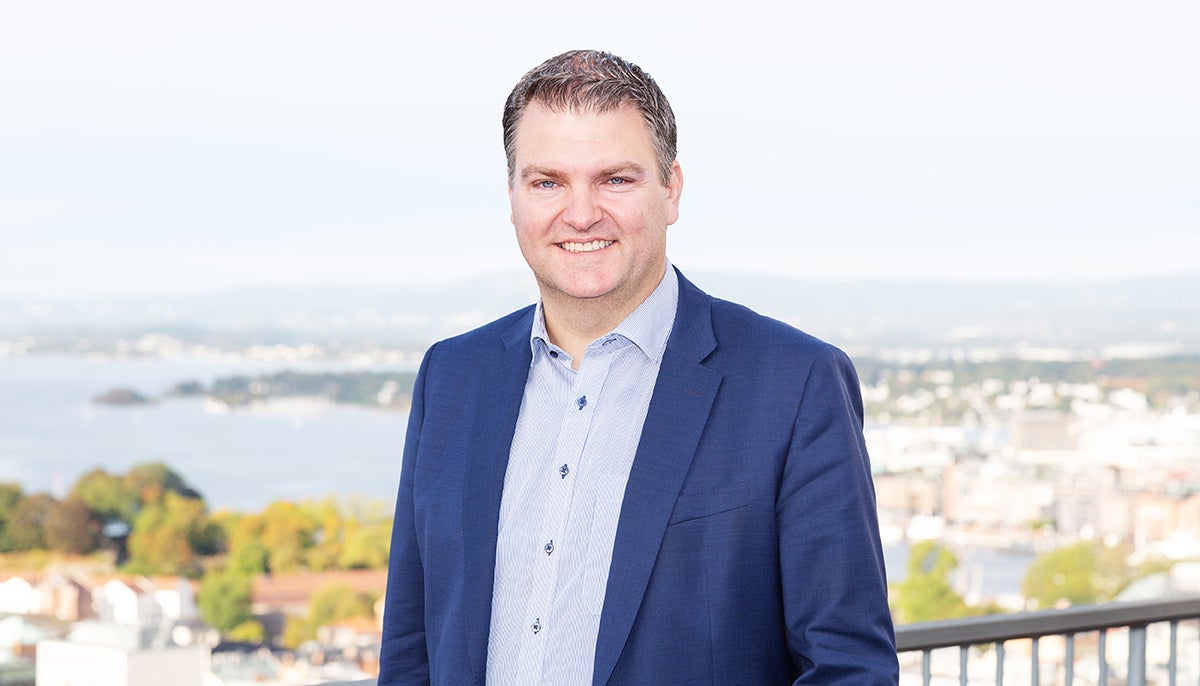 "While the focus of most cloud deployments just a few years ago was on efforts to lower costs and achieve scalability, today there's a keen focus on how cloud investments can enable Digital Transformation to generate higher revenues as well as new revenue streams," says Bjørdal. "More specifically, there's a growing emphasis on using cloud services in three distinct dimensions: as an accelerator for innovation, as an accelerator for agile development and operations, and as an accelerator for the more rapid delivery of new functionality to end users. We help our customers excel in each of these areas."
Bjørdal notes that Sopra Steria's Nordics team is equally adept at providing this expertise and guidance not only in public and private cloud environments, but hybrid ones as well. Indeed, the business unit's employees include some 400 public cloud experts and roughly the same number with private cloud and on-premises infrastructure expertise.
"Our customers benefit from the wide variety of competencies and standardized offerings we provide, wherever they are in their cloud journey," he says. "If they are looking for a cloud transformation partner who can guide them from A to Z, or if they need to refine a specific competency—for example, honing their analytics or modernizing their applications—we are ideally qualified to provide that support."
Sopra Steria Nordics' customer base is especially strong in the public sector, healthcare, and homeland security fields—all of which depend not only on its public, private, and hybrid cloud expertise, but also on its RightCloud Portfolio, a set of products for cloud management and operations. Sopra Steria also helps ensure flexible, efficient, and stable operations on SolidCloud, the company's private cloud solution built on VMware technologies.
"Being VMware Cloud Verified is important for our customers because they know they get the best of the best private cloud solutions, and it's important for Sopra Steria because it proves the quality of our services and the exceptional competency of our experts," Bjørdal says. "We are providing software-defined networking and data centers for all types of organizations. The different sectors have different requirements, but all customers need core services and flexible, dynamic, and scalable IaaS and PaaS services that are easy to establish and efficient to operate. VMware helps us address all of those needs."
Bjørdal also stresses that companies just now beginning their cloud journey should carefully assess which path works best for them.
"Go2Cloud, our framework that helps customers analyze their business objectives, assess their applications, and identify the best modernization, migration or upgrade scenario, greatly simplifies the process of embracing the right cloud," he says. "It's important for all organizations to realize that public cloud solutions are not always less expensive than private cloud solutions, companies must focus on other factors than cost when they evaluate what makes the most sense for their organization. It's also imperative that all cloud solutions are configured correctly. Done right, cloud services are highly efficient and highly secure."
Learn more about Sopra Steria and its partnership with VMware here.