By Rick Perret, Head of Customer Success Marketing and Client Voice, Mainframe Software Division, part of Broadcom Software
South Africa is one of the most beautiful and flourishing places on Earth. It's also one of the hardest hit by socio-economic inequality and exclusion. For years, the underserved citizens of South Africa have been denied access and opportunities to prosper.
New innovations in business models and digital technologies have begun to show an equitable way forward. But they must be adopted in a way that advances the moral imperative of financial inclusion, for real change to happen.
"South Africa has so much opportunity," says Jo-Ann Pöhl, Group Chief Financial Officer for iOCO, an IT consulting and services organization.
She approaches these systemic challenges with optimism, as she offers a new vision for the future. Pöhl believes "what this means for iOCO is really the opportunity to make sure from an economic perspective, we're able to go and grow further together."
In a world where rapidly advancing technologies are altering the course of humanity, iOCO's purpose is to help clients overcome challenges, blaze a path forward, and to do so with pride, integrity, and innovation towards a sustainable and transformative future. Inspired by the opportunity to provide winning solutions for their clients, the iOCO brand brings together a community of great people with the best technology to serve humanity.
The financial sector of South Africa has traditionally been run by the Big 4 — now Big 5 — banks. It is extremely difficult for new banks to build the infrastructure and regulatory requirements needed to enter the market. However, as a side effect, new providers and disruptors have begun to offer flexible banking to an untapped, motivated workforce ready to grow the economy.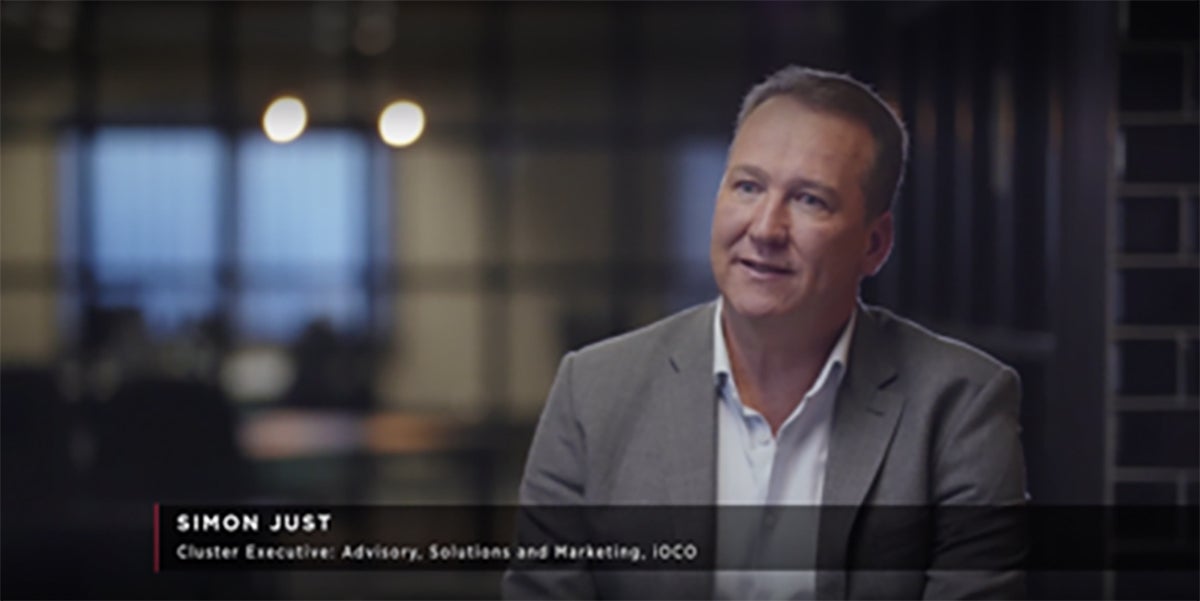 Simon Just, Cluster Executive of Advisory, Solutions, and Marketing for iOCO, recognized the need to innovate beyond how traditional banks have offered loans in the past. "People starting small businesses are looking for loans differently," Just said.
iOCO knew they could be poised to lead this transformation, but it would require the right expertise and technical solutions to meet these ambitious objectives.
"We created success by evolving from a software-as-a-service environment into a full banking as a service," said Johan Bosch, Executive Director for iOCO Managed Services.
He knew that he could amplify and extend the value of their mainframe as part of their vision for hybrid cloud to meet the needs of iOCO's customers.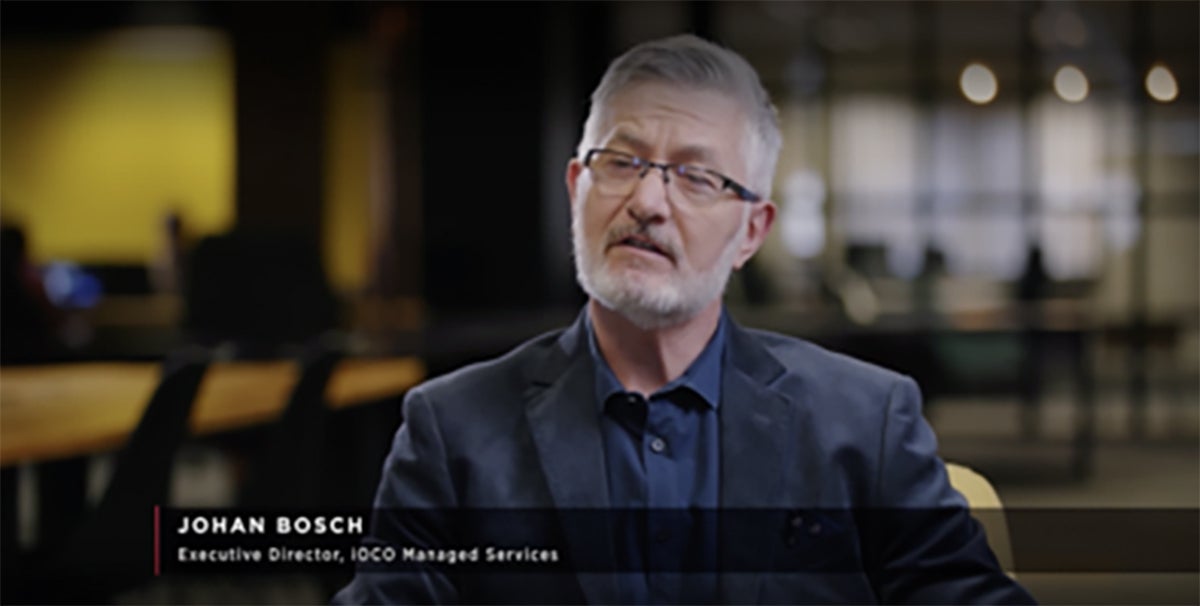 The impact of this vision and the supporting technology strategy have been profound.
"One of the new mutual banks partnered with us specifically to get a fast entry into the market, without all of the capital investment required," Bosch said. "We proved it three months later when the product went live in the marketplace, and they've grown phenomenally with huge success."
This would not have been possible without the mainframe and right software tools to open up, manage, and scale the environment.
"Nothing can match the transaction performance of a mainframe," Bosch said, "and the way that we manage the platform using Broadcom technology is a real differentiator for us. We can deliver the services at 25% of the cost when measured against standalone banking environments."
To take on the risk, and deliver these types of banking, loan, equity, and insurance products in a cost-effective manner, iOCO needed transactions to be faster and more affordable. They also needed the right technology platform and team underpinning it all.
"Having Broadcom as a partner really allows us to deliver unique innovation," Bosch said. "Their commitment to our organization, [and] to our customers in South Africa has been phenomenal."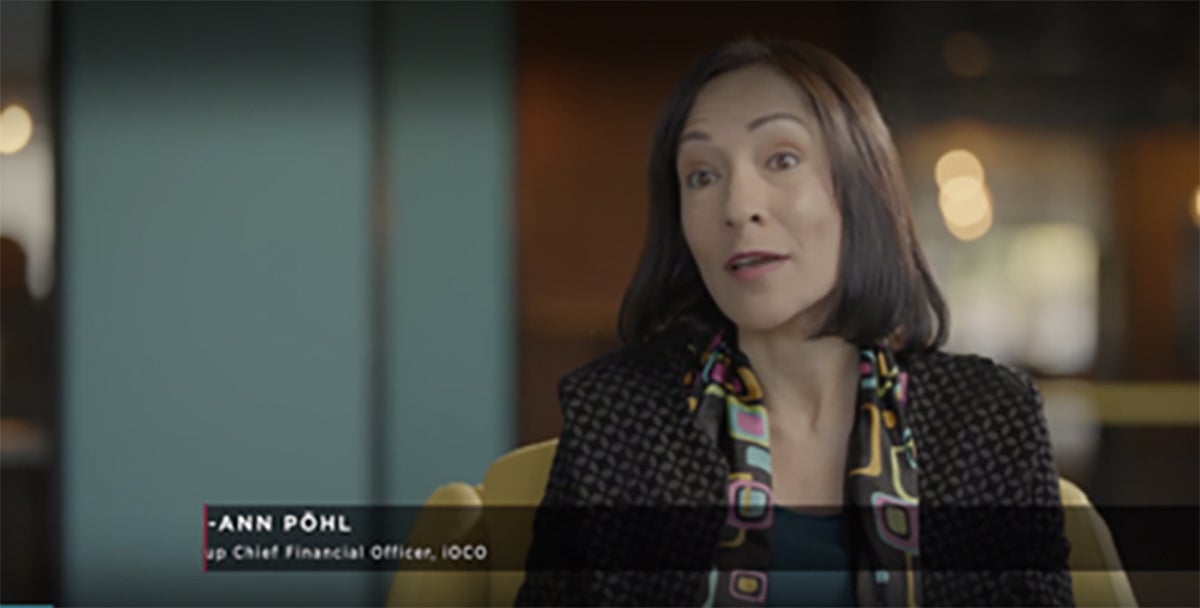 iOCO has an ongoing strategic partnership with Broadcom, and a shared vision for a community of great people, with the best technology, coming together to serve humanity. With these banking services that enable small businesses to compete and provide the services that fuel financial inclusion, there is now hope for this next generation of entrepreneurs and employees to lead South Africa to brighter days.
It will take a collective effort, with access to capital, and a ladder to real growth and equity across the entire nation
Pöhl continues to see this societal goal as the driving benchmark for financial services in South Africa: "If you do this right with banking, you will change the shape of what inclusion looks like," she said.
To learn more about Broadcom Software go here.
About Rick Perret:

Broadcom Software
Rick spends his career at the intersection of technology and business outcomes. A marketing strategist at heart, he's done both strategy and go-to-market execution, including the deployment of Agile methods to develop and execute go-to-market campaigns. Beyond marketing, Rick has experience doing early-stage technology commercialization in areas such as bioinformatics, high-performance computing, and advanced analytics. At Broadcom, he leads the Divisions AR and Client Voice Programs for the Mainframe Software Division. Prior to Broadcom, he led teams at IBM focusing on the marketing of Analytics, Big Data, and Cloud solutions. While at IBM, he also served in market and business development roles at the IBM TJ Watson Research Center. He is co-author of a patent in the area of Supply Chain Risk Management. Rick holds an MBA from the Kelly Graduate School of Business at Indiana University, an undergraduate degree from the University of Buffalo, and corporate training in intrapreneurship at Babson College.