Talent is a key differentiator in today's IT landscape. But purchasing the skills your organization needs to thrive from the ultra-competitive hiring market can be challenging. Upskilling current employees might be a better bet.
Investing in training can help your employees envision growth in your organization, which in turn helps improve retention rates and job satisfaction. In fact, training and skills development has a major impact on employee satisfaction, with 91% of IT pros listing it as a top factor on IDG's Best Places to Work in IT report.
MetroStar is one organization that has capitalized on employee growth investments, garnering second place for training and skills development on the IDG Best Places to Work in IT report. Despite having a smaller budget than the competition at $500,000, the digital services and management consulting company spends more proportionally ($2,049) on training IT staff. Through these investments, MetroStar gives employees the opportunity to grown within the company, oftentimes outside of the role they were originally hired for.
A longstanding commitment to training
Debbie Peterson, senior vice president of people and culture at MetroStar, attributes the company's dedication to training and continuous learning to the company's leaders. Founded 22 years ago by two young entrepreneurs in college, MetroStar found brief success before the dot-com bubble burst, spurring the need to pivot their business strategy. Today, MetroStar operates as a midsize government contractor.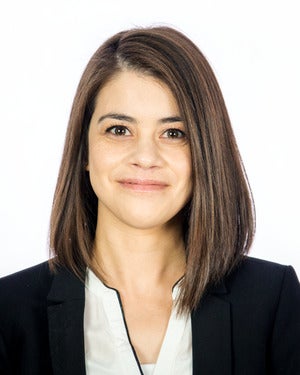 "I think that really stems from understanding that you have to have this constant evolution going because technology is just moving so quickly and you never want it to leave your people behind," says Peterson.
Investing in employees through upskilling and training has helped MetroStar hold onto some of its top talent. As a government contractor, the company's projects typically have a terminal point, and when projects end, talent drain is a concern, Peterson says. To combat this, MetroStar focuses on making employees "cross-functional," paving a way for them to find meaningful careers in the organization.
"When it comes to top talent, it does help us retain them because they have a pathway and resources to help them grow their career. I also think that it helps folks understand that they can take a lot of different paths [in the company]," says Peterson.
Investing in talent through upskilling
MetroStar's Client Solutions Group (CSG) Upskilling Program is a 10-week intensive program consisting of about 10 people that acts as "an incubator for technologists and for solutions," says Peterson, adding that employees are paired with senior technologists, to shadow and learn from them as part of the program.
The program focuses on teaching employees high niche technologies such as AI, machine learning, data science, and devsecops engineering, as well as programs for UI, UX, and full stack developers. When contract projects come to an end, the upskilling program gives employees the opportunity to transition to a new skill area.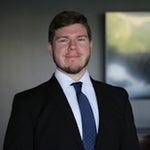 "We work hard not to be too restrictive about the qualifications to go into it. It's more about [willingness to learn]. Are they ambitious? Do they want to take on something this intensive? Because it's definitely not for the faint of heart — it's pretty aggressive," says Peterson. "And then if they tick those boxes, then we figure we can teach them anything."
Jesse Scearce, a machine learning engineer at MetroStar, was selected for the 10-week CSG Upskilling Program after joining MetroStar as his first job out of college. "I was able to expand upon my existing data science skillset while also gaining a significant amount of knowledge of cloud architecture, specifically working with the deployment of data science and ML solutions in a cloud environment," Scearce says.
Scearce was able to expand his knowledge and skills through the program. By dedicating the entire workday to shadowing more experienced workers, he was able to get firsthand experience working with emerging technologies that he otherwise wouldn't have been exposed to.
Easy access to training through internal platforms
MetroStar University (MSU) is an "in-house learning management system" that offers course-based trainings and enables IT professionals to obtain certifications directly through the platform. Employees have access to an Individual Career Development Program (ICDP) that provides full-time employees with $2,000 each year to put toward training needs. This covers the cost of events, learning materials, and courses outside of MSU as well. The ICDP fund can also be used to pay for certification exam fees, while MSU covers the cost of the course materials.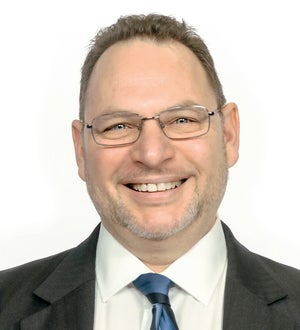 For shorter trainings, employees typically find time to complete those on the job, but when it comes to bigger programs, such as certifications, employees will have to make time to complete those sessions around their work schedule. But since everything is on-demand, it's easy for employees to stop and start training on their own terms.
John Gianopoulos, an MSU learning manager at MetroStar, says he has completed 74 courses and has 19 left that he wants to complete. Through a combination of internal trainings and certification programs, Gianopoulos says he was able to get a strong handle on MetroStar's "unique internal processes as well as provide learning opportunities towards certifications needed for advancement like Security + and CISSP."
Since MetroStar University offers courses that are self-paced and self-driven, Gianopoulos was able to get training courses done during the day, while he worked on more intense programs, such as the CISSP certification, at night after work. He uses MSU for learning "a few times every month," noting that classes typically run for a week and require a commitment of about two to three days per week with three to four hours per session.
The MSU platform is run entirely in-house, and all the training materials are created onsite. Employees also have the ability to access relevant IT certifications and continuing education credits to further their careers and expertise.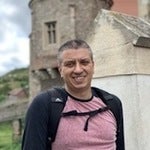 Dan Fundatureanu, a senior software developer at MetroStar, has completed internal trainings through MSU and has used the platform to earn the continuing education credits essential to maintain or renew many IT certifications. Fundatureanu says he turns to MSU at least once per day, sometimes two or three times per week, noting that he likes to "stay curious and this gives [him] the ability to chance that curiosity."
And employees at MetroStar can satisfy that curiosity and interest in growth either through leadership tracks or pathways for those more interested in growing as individual contributors or subject matter experts. Because not everyone envisions a leadership position as a career aspiration, it's important to pave a way for growth outside of those positions if you want to retain talent, Peterson says.
"You never want to alienate really amazing people by saying, well, you're only valuable to us if you can actually coach and mentor people," she says. "Some people it's just not their thing. They just want to be super good at the work they do on a day-to-day basis."