The COVID-19 pandemic has sparked an all-hands-on-deck approach, especially in IT. And that ethos extends beyond business continuity efforts to include helping sustain and grow revenue, as IT has increasingly leveraged digitization throughout the pandemic as a powerful weapon to deliver greater efficiencies.
Knee-deep in digital transformation initiatives and ensuring work from home continues to run smoothly, many CIOs have become further entrenched in revenue discussions as technology is increasingly seen as a way to contribute to the organization's bottom line.
CIOs are being asked to take on more revenue-driven responsibilities now, says Partha Iyengar, a Gartner fellow. The caveat, he says, is that this applies to CIOs who meet the criteria of boards of directors as partners or trusted allies.
Those CIOs "really have to drive revenue and business outcomes directly,'' Iyengar says. Boards have very clear expectations, "but if the CIO doesn't have the credentials of being a strong business leader they're not being given that responsibility. But boards very clearly believe technology is essential to increasing revenue and profitability."
In a July IDG survey, 53% of CIO respondents cited "maintain overall revenue, given market shifts" as a top digital business objective, compared to 22% in 2019. Also cited was the desire to drive new revenue, which increased to 53% up from 48% last year.
Given the uncertain economy, "this is not the time for CIOs to wait for their CFOs to bring the discussion to them" about how digitalization can impact enterprise-wide financials, advised Gartner in a September research note. "CIOs should proactively look beyond their own functional cost base to the wider impact IT can have on the enterprise — and that involves technology and digitalization in response to COVID-19."
CIOs should proactively explain to the CFO and C-suite executives what technology can do for the enterprise, Gartner said. The discussion should include how IT can align itself to the organization's changing priorities and strategy, while tracking the impact IT investments have on business outcomes.
CIOs, in many cases, are doing just that.
Monetizing internal platforms
Randy Gaboriault, chief digital and information officer for healthcare provider ChristianaCare, believes wholeheartedly that it is appropriate for CIOs to be involved in revenue discussions, and says he was even prior to the pandemic.
"Revenue [is] very much a component of the CIO role" in healthcare, Gaboriault says.
"I would argue that COVID was more of an accelerant than a change agent in terms of us driving our strategy, which included rebuilding or rethinking how healthcare is delivered."
IT follows the mantra that "in healthcare, all care that can be digital will be digital. And all care will be delivered in home except that which cannot be,'' he says.
Pre-pandemic, Gaboriault says ChristianaCare IT developed a strategy for delivering healthcare outside the hospital and into the home — and making that extensible to other healthcare systems. The result was an employee health monitoring platform.
But the pandemic prompted IT to consider commercializing the platform, "because the problem we solved became immediately ubiquitous for all employers,'' Gaboriault says. The platform is being sold to 24 employers in 14 states in industries ranging from construction to food processing.
It is used to screen employees for COVID-19 symptoms and testing, if needed. If an employee has "a risk indicator," they are immediately connected to resources, such as another tool from ChristianaCare's IT group called CareVio, which was built pre-COVID, if their employer has purchased it.
CareVio provides virtualized care management and patients can register online prior to a surgical procedure. The platform also helps manage ongoing care post-surgery via texts and videos, he says. "We created the ability to have a more granular, higher touch, higher frequency relationship with patients to make sure you stay on your course of care,'' Gaboriault says. CareVio is sold to other healthcare systems and insurance companies on a per member, per month basis.
The monetization of the platforms outside ChristianaCare makes sense, Gaboriault believes. "If I look at the future of healthcare for us and the industry, it will not be about laying hands on patients … it will be much more of a virtual business."
In terms of ROI, CareVio is also powering the movement away from fee-for-service and into value-based payment models, he says, "in which our revenue is based on our success in improving the health of populations while controlling costs."
The transformation work and the ability to commercialize the platforms "dovetailed very naturally,'' he adds. "I would argue that any high-functioning CIO needs to have that capability of envisioning solutions to solve problems and to be able to look out and say, 'How are these extensible and scalable beyond my organization?'"
Digitizing to re-create lost business
Once IT transitioned employees to working from home seamlessly and securely, the CIO's attention has shifted to driving new revenue opportunities, says Chris Murphy, CEO of North America at global software consultancy ThoughtWorks.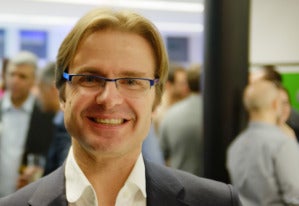 "This is almost the CIO's exclusive focus now,'' he says. "The pressure being put on them, rightly, is to help us drive the re-creation of our business to grab more market share and drive new revenue opportunities for us."
For example, in the hard-hit travel and hospitality industries, a lot of profitability comes from selling extras, such as an upgraded suite or dinner experience, Murphy says. "CIOs in the travel space have been charged with, 'How do we use this downtime to bring in new revenue-generating opportunities so when our customers come back we're getting more of the money they're spending?'"
CIOs have to create a seamless digital experience to capture this desire to upgrade, Murphy says — and do it with minimal friction.
Doing more with less
Higher ed is another vertical that has been hit hard by the pandemic, and Kendra Ketchum, vice president for information management and technology at the University of Texas at San Antonio, has used it as an opportunity to shave costs and do more with less.
It was a matter of, "Are you going to survive or are you going to thrive?'' Ketchum says. IT took about a 9% budget hit, and Ketchum accelerated a "franchise opportunity" that was in the works last year called Tech Café.
Over the course of two months, IT consolidated four service desks throughout the university into a more centralized model. Now there are "bot-istas" that faculty, staff and students can turn to for tech support. That way, she says, IT can gain economies of scale.
"At the end of the day, if they're spending X on IT and I can shave off the top layer of support … we're giving back to the organization by us absorbing those people and with the expertise we have on our team, we're leveling up whenever we deliver our SLAs,'' she says. IT can now deliver Tier 2 or Tier 3 support faster.
There were roughly 62 "business units" at UTSA and the number has been reduced to 50. In the next three years, the goal is to deliver Tech Café to the rest of the university and have IT become fully centralized by 2023.
Niche areas that require Tier 1 support, such as in the college of science, which needs IT to maintain mission-critical equipment such as microscopes, will still have staff for that, Ketchum adds.
Because Ketchum has a seat at the executive table, she says, that enabled her to lay out her strategy and demonstrate where IT could add value and reduce costs in duplication of services and software.
"I showed we would get ROI by year three if I only got to 60% adoption by year two,'' she says. "I took what all decentralized units were spending on IT and showed how I could use my platform." Adoption rates actually exceed expectations and Ketchum says they are now at 90% adoption of a centralized service platform as opposed to individual ticketing systems.
Advocating for more revenue responsibilities
Revenue share has always been an organizational priority at Thomas Jefferson University and Jefferson Health, even as executive vice president and CIO Nassar Nizami has grappled with digital transformation initiatives and ensuring the transition to remote work and school has been seamless.
While telehealth was a nice-to-have prior to the pandemic, it was less than 1% of the total volume of work, he says. During the pandemic, telehealth skyrocketed to 60% and is now hovering around 20%.
By shifting responsibilities and elevating roles in IT, Nizami says he has been able to focus more on partnering with a venture capital firm in Silicon Valley to work with startups, which will ultimately generate revenue for the health organization, he says.
"It was a little bit of me going to [the executive team],'' he says. "Everyone understands digitization will be transformational for healthcare,'' but Nizami says he is often asked if it can be stepped up. "That's where I had to position [IT] and say, 'You shouldn't be looking at any third parties. We have leadership and can take on additional responsibilities.'" Delegating responsibilities meant IT could become "the team to truly lead the digital transformation, including revenue-generating software."
Another initiative IT recently took on and advocated for was robotic process automation (RPA), which Nizami says is a direct revenue generator. Prior to the pandemic "we were dipping our toes in it." Once the pandemic hit, Nizami says, "it became very clear our financial situation is such that we need to take bold steps."
IT partnered with finance leaders to come up with what Nizami calls a very aggressive plan to use automation to replace manual processes while improving the time and quality of delivering services. "We're targeting $10 million in a combination of savings and revenue generation by bringing in RPA,'' he says, in areas such as payment collection and surgery preauthorization.
Those were very manual and error-prone processes, he says. "Errors cause slogs. Now, what took 15 minutes can take 15 seconds and we're taking the error out." Officials are also targeting a decrease in insurance claim denials.
Nizami says RPA will enhance the ability of the hospital to take on more patients, which will also help increase revenue.
How to join the discussion
Retired CIO Steve Sheinheit says he used a business model to define three lenses by which to look at IT investment decisions called "IT's Hierarchy of Needs." The first was traditional IT performance and reliability; the second, return on investment; and third was business value — reduce risk, improve customer service, reduce costs or add revenue.
"The IT plan and associated budget should be managed as a portfolio of investments utilizing the three lenses … to optimize results,'' says Sheinheit, who now consults to financial services and insurance companies as part of Suite200 Solutions.
"For highly capable CIOs, this has been an important part of the job for decades," he adds.
The term "siloed" is often used to describe the relationship between IT and the business units. For IT to be seen as a revenue generator, companies must understand that business and operations cannot silo themselves from IT, says Ari Moradmand, CTO of on-demand ambulance services provider Ambulnz.
"In order to generate additional revenue, it's important that leaders quickly identify and remove any IT roadblocks that will deter success,'' Moradmand says.
Assuming they're able to delegate certain responsibilities as Nizami has done, CIOs and IT leaders need to ask themselves "if they have the skills and knowledge to do what is essentially a new job,'' says ThoughtWorks' Murphy. More frequently, CIOs tend not to come up through the traditional tech chain but from the business side, with exposure to technology, he says.
Some organizations are also investing in their CIOs whether by sending them to business school or putting them on accelerated leadership programs or internal rotations within the company, he says.
This shift to more of a revenue focus is permanent, Murphy says. "This is now the role of the CIO," he says. "Technology has shifted from being about operating efficiencies to customer engagement."
For CIOs who are interested in accelerating their career or elevating their role they must be able to stand up a team that can take "a valuable new digital property to market that creates new revenue opportunities or new market share,'' Murphy says. "Once they've shown that, quite often you'll see the CEO come to them and say, 'Hey, I noticed you created this product, and this is fantastic. How can we do more of this in the future?'"
That shows the demonstrable, real-world results and the desire to create more, he says.
The importance of curiosity and creativity
The other thing CIOs should do is demonstrate genuine curiosity. "What I see is CEOs will gravitate to CIOs who don't say, 'This is great news, but I've got to keep the lights on,'" Murphy says, to "'I really want to help you and here's my proposal for how to do this.'"
It requires a different mindset to not be a person who says no, but one who demonstrates a willingness to both participate and offer some ideas. "They may not be the right ideas,'' Murphy adds, "but the board is increasingly willing to listen."
Gaboriault of ChristianaCare agrees that CIOs need to bring forward ideas — and that they are perfectly situated to do so.
"The CIO has a tremendous structural advantage over every other function in the organization,'' he says. "We have a wide-angle lens on everything, and no other function has that." That wide angle lens lets IT leaders see where problems exist and how automation and technology can solve them.
"We have to bring the invisible to visible through automation,'' he says. "You have to be in a position to articulate that and connect the problem to the basic business case. Does it pass the scratch test where it meets the basics of the economic model?"
CIOs should also ask whether software can be viably produced and whether it is sustainable, Gaboriault says.
"If there isn't a market for something, there might be a reason why," he says. "Every day I have the gift of having that wide-angle lens. So I have to push boundaries." Even when some of the ideas aren't good.