The normalization deals with Israel that have been struck by the UAE and Bahrain will spark innovation, fuel start-up growth and pave the way for the transfer of expertise and technology, say enterprise IT leaders in the Gulf nations. But don't expect it all to happen immediately.
The ingredients for cross-border deals already exist. Israel has come to be known as the "start-up nation," for its thriving tech sector. At the same time, the push by Gulf nations to diversify their economies away from oil and gas has lent urgency to the adoption of emerging technology as a driver for business innovation.
"The normalization will positively impact the economy, with new markets opening up for the countries involved," said Jyoti Lalchandani, Group Vice President at IDC for the Middle East, Turkey & Africa.
"The impact extends to aspects such as trade (demand and supply of products and services between the economies), skills (accessibility and availability of skills), capital (investments), and innovation (exchange of know-how). Technology is where the most significant impact is expected to be," Lalchandani said.
Israel tech has been deployed in Gulf indirectly
To a certain extent, business was already being conducted between Israel and the Gulf, albeit indirectly.
"Israeli tech is already deployed in the region that has routed its way through the US and major vendors," said Shumon A. Zaman, chief information and digital officer at Ali & Sons Holdings, an Abu Dhabi-based conglomerate with holdings in multiple industries. "For example, Waze, the popular navigation app that is used by thousands in the region, is an Israeli start-up. I think the positives would be that we would get access to new disruptive technology directly from the source rather than through other organisations."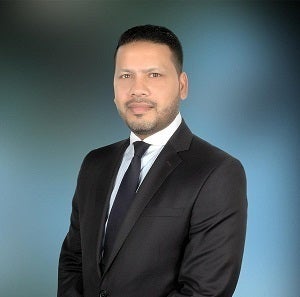 Both Bahrain and the UAE have accelerated uptake of emerging technology in the last few years. The UAE, for example, has embraced blockchain as a way of automating and securing administrative processes in public entities, and Bahrain's "cloud-first policy" has been supported by the opening of the first AWS Middle East Region in Bahrain in July last year.
Sensing new opportunities, venture capitalists in the Gulf and Israel have already started working together. Israel-based venture firm Our Crowd earlier this month announced a $100 million partnership with the UAE's Al Naboodah Investment Co.
When the normalization deal between UAE and Israel was first announced, conventional wisdom was that Emirati venture firms with deep pockets would seek opportunities to invest in Israeli start-ups. But the UAE has liberalized its economy and attracts more venture funding than any other Middle East country outside Israel. In the process, the UAE itself has become home to a wide array of successful start-ups.
UAE nourishes tech start-ups
On a virtual panel session last week organized to familiarize Israel tech sector insiders to the UAE IT sector, Al Naboodah Investments Chairman Abdullah Saeed Juma Al Naboodah pointed out that UAE start-ups have been sold for billions of dollars and listed for trading in the US.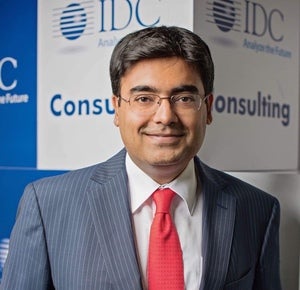 Most notably, in 2017 ecommerce site Souq.com was bought by Amazon for $580 million, and last year, ride hailing app Careem was acquired by Uber for $1.3 million in March of this year. Al Naboodah pointed out that the UAE could serve as a platform for Israeli entrepreneurs looking to launch and grow start-ups.
Meanwhile, there are some specific types of technology that the Gulf states are keen to adopt, and in which Israel has made strides.
"The cooperation opens new arenas, and it will aid all kinds of technology," IDC's Lalchandani said. "But there are some areas where the demand and supply meet – technologies that UAE and Bahrain are focusing on building their future on and that Israel has made significant advancements. These include fintech, agritech, healthtech, smart cities, and artificial intelligence, to name a few."
Security concerns won't block Israeli tech
Otherwise, given the geopolitical tensions in the Middle East, it would be reasonable to think that Israel technology would be subject to an extra level of scrutiny, particularly for security issues. Information security is a big consideration for Gulf enterprises, particularly as countries in the area have recently passed data sovereignty regulations. IT decision makers in the Gulf, though, say that Israel technology would be subject to the sort of testing that any technology undergoes.
"Data security would be a significant concern irrespective of whether it was Israeli tech or not," Ali & Sons' Zaman said.
Other tech leaders agree that trust in Israeli products would be no greater or less than trust in products created by other vendors in other countries.
"If you mean trusting the quality of the technology then that would be subject to the same quality evaluation practices used to evaluate technologies and companies from other countries," said Husain Ahmed, who up until recently was CIO at the Bahrain Labour Market Regulatory Authority. "If you mean trusting in security sense I don't think this would be an issue because fear of security breaches by technology products is not normally a serious consideration in most organizations. "
Normalization could alleviate skills shortage
The normalization deals, meanwhile, could help alleviate the skills gap, a big problem throughout the Middle East — demand for tech expertise in many areas outstrips supply.
"The cooperation will enable the flow of skills between the countries, a critical factor for the tech sector's advancement. Technology sharing and investments will require skilled professionals to travel as well as work in these countries," Lalchandani said.
Though Israel has a reputation for producing skilled IT entrepreneurs, talent in the country is at a premium and competition for IT professionals is intense. "Being hubs of expatriate professionals, UAE and Bahrain could act as human resource centres and supply the necessary skills to Israel," Lalchandani said. "For example, a joint academic R & D initiative between UAE and Israel can attract the world's best minds with UAE as the preferred base. The new UAE residency laws that naturalize skilled professionals could act as a catalyst to this."
Technology practitioners agree that normalization will give more freedom for tech professionals to work cross-border, but caution that it may take time. "I can see this happening subject to normal competitive factors," said Ahmed, intimating that large, or government-affiliated entities, will likely take the lead. "This will be more difficult in some family-owned businesses."
This note of caution was also struck by other CIOs, who warned about predicting an immediate flow of IT professionals between Israel and the Gulf countries. "I think given the history this will take time. I think everyone will wait to see how Israel also plays a part to seek real peace with all parties," Zaman said.
Full Israel-Gulf cooperation will take time
Though tech industry insiders in the Gulf generally don't see specific technical barriers to transfer of technology and expertise with Israel, practical results of the normalization deals — tech-product sales, cross-border hiring —may take some time to develop, given the separation of cultures that has existed up until now. Part of this may be due to the business culture in the Gulf, which has been very relationship-oriented, requiring much personal contact among parties before a deal closes.
"The cooperation will not happen overnight," Lalchandani said. "Business between organizations happens based on familiarity, and the decades of non-cooperation have resulted in Israeli tech companies to be alien to UAE and Bahrain. It requires significant efforts (e.g., Israeli tech's presence in events) to break the ice and facilitate cooperation."
Critics of the normalization deals say that Palestinian rights issues have taken a back seat to economics, and point out that most Gulf nations including Saudi Arabia — with which Bahrain is closely allied — have not yet normalized relations with Israel.
Gulf tech industry insiders, though, say that the hesitation thus far of the other Gulf nations to enter into a diplomatic pact with Israel will not, on the whole, prevent UAE and Bahrain technology leaders from working with their Israeli counterparts. "That is more of a concern for political leadership than the business leaders," said Lalchandani.
Nevertheless, there is acknowledgement that the promise of Israel-Arab business cooperation will take time to come to full fruition, and that political issues will play some role.
"One thing for sure; trust will take time, but it will indeed happen if both sides seriously engage in resolving the issues of the past," Zaman said. "I think everyone will wait and see how the political issues improve now that some of the top Arab states are normalising ties with Israel. It takes two to tango so we would expect Israel to show more motivation to resolve the issues with the Palestinians."