The pressure on CIOs to deliver digital experiences and transformation has accelerated during the pandemic, as maturing digital capabilities will be critical for enterprise success moving forward.
Customers agree: 84 percent of customers polled for the recent State of the Connected Customer survey from Salesforce said the way they experience an organization is as important as its products or services, and 73 percent expect companies to understand their needs and expectations.
Executives have gotten the message. TEKsystems polled 510 business and technology decision-makers for its 2020 State of Digital Transformation report and found that 72 percent listed improving customer experience and engagement as a top DX objective — making it No. 1 on the list of transformation goals.
Yet organizations are falling short when it comes to delivery. The Salesforce survey found that only 51 percent of customers believe companies meet that expectation and 54 percent said companies need to transform how they engage.
"We're not getting where we need to go," says Peter Bendor-Samuel, CEO at research firm Everest Group. "For a CIO, then, the lesson here is if you want your digital transformation to succeed, you have to define your objectives in terms of the results that the customer wants and then help the business go through the operational model change to deliver."
That's a tall order, and there are plenty of places where organizations could fail. Here's a look at seven ways companies fail their digital customers — and what they should do about it.
Failing to think like the customer
Agero is one of the largest providers of roadside assistant in the United States, white labeling its services to major automotive brands, insurance carriers and financial services firms. Agero handles some 12 million calls annually, serving 115 million drivers.
"In urgent situations, our job is to find out who they are, where they are and to quickly serve them and get them back on the road," says Bernie Gracy, Agero's chief digital officer.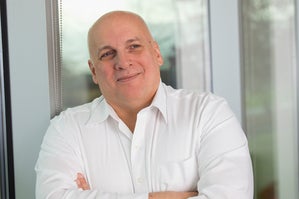 That was the key objective for decades, but in recent years Agero set out to create an experience for those drivers that's consistent with what its own client companies want to provide. Gracy says that pushed Agero to accelerate its own digital initiatives.
First, however, Agero had to shift its thinking — something that didn't come naturally. (Gracy points to the company's early attempts at a digital experience, saying that drivers "bombed right out to an agent because they weren't seeing the benefits of using [the digital] services.")
"We were a contact center, a b-to-b company, then we had to shift to a b-to-c company, a direct-to-consumer company, but that was DNA we did not have. We had to grow that. We had to start thinking like an e-commerce company," Gracy says. "We had to become consumer experience experts."
Agero's teams dissected the customer experience, exploring how far drivers got in the process before connecting with a live agent, determining what drove drivers away from the digital platform, and devising solutions that smoothed out the overall experience — and then applying those lessons to re-engineer the experience.
"Now, by being more digital, we actually serve them faster and get a higher Net Promotor Score," Gracy says.
Limiting the scope of the experience
Companies can also fail their digital customers by being too narrow in their definition of a digital experience.
"A lot of people, when they think 'digital,' they think mobile or texting, but customers are omnichannel. They want text, phone, email. Customers want to be able to escalate and move to other channels, and they want a seamless experience between all those channels," Gracy says.
Gracy says Agero learned this lesson as it matured its digital capabilities, coming to recognize that each driver has his or her own preferences on how to engage with Agero and that each driver may want to engage in multiple ways throughout the interaction. So Agero built a platform capable of supporting whatever interaction a driver wants.
"People may start off with a phone call but that can turn into using a lightweight app that turns into a two-way text and then maybe goes to a phone call. And each of these experiences need to be interlocked. Customers don't want to repeat all the information to each new agent. They want to take off from wherever they last left off," Gracy says.
Overlooking old processes
Sunil Kanchi, chief investment officer and CIO of UST, a provider of digital and transformation services, worked with a national manufacturer in the aftermath of a failed digital initiative that had bombed so completely that the investment had to be written off.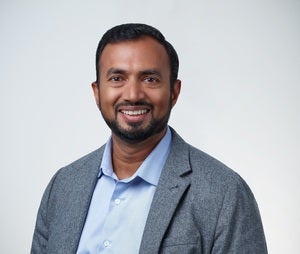 The company had sought to digitalize how its customers configure and submit custom orders. But the manufacturer's original team focused primarily on the app's user interface; they didn't address the legacy system that processed the orders on the back end or the workflow process itself. As a result, the app didn't change the user's experience and, thus, didn't deliver any real value to customers.
"They didn't really examine the whole process to come up with a more user-friendly tool. And although sales didn't plummet, the users weren't using the new tool," Kanchi says.
Many organizations have had similar experiences, Kanchi says, as they often try to digitalize existing processes without re-engineering them. "And when you do that, when you push transformation without process improvement, you end up with high levels of dissatisfaction," he says.
To avoid that in his own organization, Kanchi mandates that every digital transformation project must deliver a 30 percent improvement in key metrics — for example, reducing the number of steps the process takes or the number of approval levels required. He also has workers focus on removing stated and unstated pain points that users encounter in such processes.
"Digital is not about pretty screens or key buzz technology that people like to use in digital apps; it's not about giving users a swipe left or right feature," Kanchi says. "It's making sure you're bringing bliss points. Only then can you create an experience that elates the end user. That's how you drive adoption."
Kanchi applied that approach when working with the manufacturer on its second attempt to digitalize the customer-order app, focusing on process improvements that either eliminated or automated steps to improve the speed and ease the customer experience when using the tool. The resulting digital experience had a 90-plus percent adoption rate.
Believing technology is the solution, or the problem
"Seldom do we see the technology being the problem, and adding more technology alone rarely delivers business success," Bendor-Samuel says.
He points to one client working to improve its inside sales function in order to increase revenue and market share. The company had invested significantly in technology, which included the rollout of a new app, but didn't get good results. Bendor-Samuel says his team worked with company executives to first reframe the underlying problem and then think about the technology solution.
"They were spending millions on technology to solve problems, but what they really want to do is get to the point where when someone reaches them, they could have their issue completely resolved within 45 minutes," he explains. "So instead of measuring whether customers were using an app, they needed to think about the experience when someone got in touch. And when they shifted their orientation to 'How do we take this whole experience and make sure everything is resolved,' they could then take the technology stack and reconceive it so they could achieve that goal."
The company focused on delivering the experience in a way that anticipated customer needs, completed the customer's requests, and did so in a timely fashion (points that Bendor-Samuel encapsulates with the acronym "ACT") and then sought to find the technology that could deliver in those three areas — a move that yielded a 7 percent improvement in market share.
Misunderstanding the customer's world
"IT has to be much more in-tune with the customer; that's a very important pivot. You must understand how your customer experiences your products and services in the context of their world — what is their workflow, what does their experience look like — so you're then able to put together an experience for them which includes what would be helpful for them," says Aamer Baig, senior partner at management consulting firm McKinsey & Co.
To do that, tech teams must move closer to customers, as they have in those big tech companies, Baig says.
"In IT, you typically have a product person, sales and then the customer. There's at least three hops between IT and the customer, where at most there should be only one hop or direct contact," Baig says, adding that successful CIOs work with the business to adopt agile principles and other structural changes to close the gap between tech and the customers.
Baig cites the case of one company, a b-to-b maker of heavy equipment, whose IT department enrolled company customers to be part of a product team developing a new software platform to optimize the equipment's performance — "They became the beta testers," Baig explains — an approach that the company credits with the product's high adoption rate and strong revenue stream.
IT should also be collecting and analyzing data to fully understand the customers, their environments and their needs — something many organizations still lack the ability to do, Baig says. "You need a clear way of tracking interactions with customers across all the transactions. It's hard work, it's heavy lifting, it takes time, but the benefits are tremendous," he adds.
Creating inconsistent experiences
Companies sometimes fail to integrate all the digital experiences offered across their various divisions, which limits an organization's ability to anticipate customers' needs, experts say.
Take what can happen at a bank, for example. Its mortgage division may have digital capabilities that aren't integrated with its investments and retail banking, thus creating siloes of customer engagements rather than a single unified digital service that represents the bank's total existing or potential relationship with that customer.
"You have to think strategically around all the action sets as well as the broad portfolio of how everyone is going to engage, so you have to have an enterprise view of the customer, not just a line-of-business view, in order to anticipate customer needs," Gracy says.
To tackle that, Gracy recently created a new position — vice president of customer experience — to ensure his own company engages with customers in a wholistic manner. This VP is looking at all the digital engagements between customers and the company, driving the focus groups and working with IT teams to deliver new products that will deliver Agero's next wave of digital capabilities.
Letting security concerns limit success
As CIO for the 3-year-old management consulting firm Guidehouse, Chas Shaffer gets lots of feedback from both internal users and company clients about what they need to be productive and efficient — particularly when it comes to the collaboration platforms and tools they want to use.
But Shaffer says security needs, based on both his company's own standards as well as regulatory requirements, means he can't deploy every user's personal technology preference.
"That's a challenge for us. We want to enable and provide the technology they want and enable them to be more effective, but the issue we run into is data security standards," Shaffer says. "Yet we're not taking a stance and saying we're not going to do it because of security."
Shaffer acknowledges that he's not able to deploy every user's preferred collaboration tool, but he and his IT team strive to create the experience that each customer seeks by first discerning what they need and then determining what technologies delivering on that vision.
Shaffer does that by assembling a group of workers from the various business segments (the group is called "connections") who share with IT what they want as well as what's working and what's not. He says his team also works to keep up with technology as it evolves so it can better meet the customer's desired experiences without sacrificing security.
"We're always challenged with how to meet the security challenges but still enable our employees to work freely and efficiently," he says. "So we don't focus on delivering a specific solution, we focus on meeting their needs."